If you enjoy and are passionate about History, local Heritage, literature and culture, then why not seize the opportunity to study History with English at University Centre South Devon (UCSD).

COVID-19 has seen many people discover new goals and purposes. As a result, more than ever before have taken the opportunity to study locally.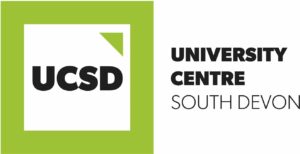 University Centre South Devon (UCSD) offer a range of degree level programs including FdA History with English.

This exciting and accessible foundation degree, in partnership with Plymouth University, is effectively the first two years of a traditional History or English degree program. At the end of two years, you will then have the opportunity to progress to Plymouth University and study a BA (Hons) in History or History with English.

Current students studying this particular degree, whose ages range from early 20's – 50's,enjoy the unique and bespoke classroom and online learning experience at UCSD. Even from the comfort of their own homes, they have engaged with specialist lecturers and invited guests from organisations such as the National Trust, local heritage centres and Museums.



Modules on this program include:'What is History?','Engaging with History and Heritage','Evolution and Revolution in Reformation Europe','The Dawning of America','Introduction to Literature','The Reluctant Handover','Reinvention of a Nation','The American Literary Voice' and 'Hidden Histories'.

Keri Crowley, a former student from the course, said: "From UCSD I have gained friends, confidence, knowledge and most of all… Pride! I am so proud of myself and all that I've achieved."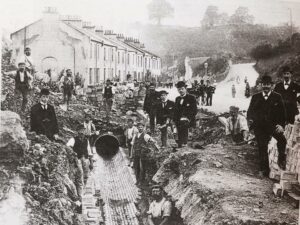 Natalie Morgan also expressed great satisfaction with her studies: "The course is unique in that it emphasises local history. This focus on local history will broaden your researching skills and deepen your level of empathy when reflecting on history. A great course for anyone who wants to improve their writing skills."

Gemma Maudsley was grateful that being a mature student didn't stand in the way of her studies:"Having the opportunity to progress on such an academic level as a mature student was wonderful. It is a local course and thus accessible for myself, it was very convenient, and I enjoy it immensely. Best choice I've made."
This programme is open to all adults looking to study a degree. It could be the gateway to a new career or simply an opportunity to add a degree qualification to your name. Whatever your goal, you can reach it with University Centre South Devon.

To find out more about this course or any of the other degrees available to study at UCSD, you can join the South Devon College Virtual Open Evening on 18th March 2021, 4pm-7pm, by registering at southdevon.ac.uk/events.

For more information about University Centre South Devon, you can visit ucsd.ac.uk or contact the university team on 08000 21 31 81 or email university@southdevon.ac.uk.