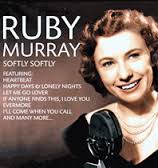 Back in the early 1990s there was a lady who frequented the bars around Torquay harbourside. It was often said that she used to be a well-known singer, but few younger drinkers knew how famous she actually was in her day.
She was Ruby Murray, one of the most successful stars in the history of British popular music and the biggest-selling female artist of the 1950s. The young Irish singer set a chart record in 1955 for having five recordings in the top 20 simultaneously. She had her own television show, starred at the London Palladium, appeared in a Royal Command Performance, and toured the USA, Malta and North Africa.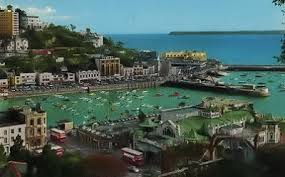 Born in 1935 in Belfast to a Scottish father and an Irish mother, Ruby had an operation for swollen glands when she was six weeks old. This left her with her trademark husky voice. After seeing the minstrel performer GH Elliott at the music-hall she joined a children's choir, and was soon performing solo. When she was 12 she made her debut on Irish television and two years later she was touring in variety.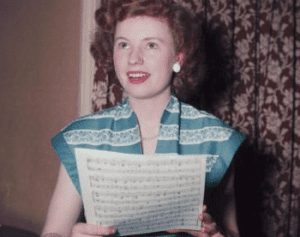 Over the next five years she appeared throughout Ireland and Scotland. In 1954 Ruby was signed to succeed Joan Regan as resident singer the television series Quite Contrary. Her first appearance led to a contract with Columbia Records and her second release, Heartbeat, went to No 2 in the charts, and was followed by the song which was to become her signature tune, Softly, Softly, a No 1 hit. While both these songs were in the Top Twenty, three more hits quickly followed – Happy Days and Lonely Nights, If Anyone Finds This, I Love You, and Evermore. Readers of the New Musical Express in 1955 voted Ruby Britain's favourite female vocalist, she was signed to co-star with Norman Wisdom at the London Palladium in Painting the Town, and appeared in the Royal Variety Show.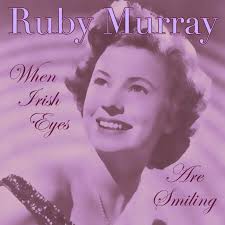 In 1956 Ruby sang You Are My First Love in the movie It's Great to be Young, appeared as a chambermaid in the Frankie Howerd comedy A Touch of the Sun, and made the first of two tours of the United States.
However, tragically, Ruby suffered badly with nerves and to cope with the pressure she resorted to alcohol and valium. Her intake increased and her private life suffered. She joined Alcoholics Anonymous and twice spent time in a psychiatric hospital. In 1982 Ruby was arrested and fined for being drunk and disorderly – while spending the night in the cells she entertained the police with her hit songs. Nevertheless, she remained popular and received a standing ovation in 1985 when she appeared in the concert Forty Years of Peace in the presence of Princess Anne.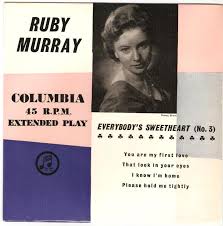 Ruby lived in Torquay with her second husband, impresario Ray Lamar. She was still performing in cabaret and in nostalgia shows with other stars of the 50s right up to her death in 1996, aged 61. Her manager for 12 years, the LBC broadcaster Lee Stevens, led the tributes with, "She gave happiness to millions of people, but sadly she never found real happiness herself."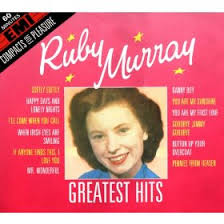 This was a lady who Frank Sinatra once told, "You're a hell of a great singer and I am your greatest fan." Though she is well remembered in her Belfast home where she has a plaque, few remember Ruby in the town where she spent her final years. Indeed, today most people only know her name as the rhyming slang for curry, as heard in Only Fools And Horses. Ruby reportedly found the connection very amusing.
Here's Ruby with that lovely voice:

…