Teignbridge District Council bosses have added their weight to the growing number of Devon-wide organisations saying Devon is closed this Easter.
Teignbridge District Council bosses have added their weight to the growing number of Devon-wide organisations saying Devon is closed this Easter.
Teignbridge Leader Gordon Hook has urged residents to stay at home and follow the government's advice over the bank holiday weekend, in what he called an 'unprecedented ask' of the public.
Tourism Executive lead Nina Jeffries said that not only did the Government's guidelines rule out travel to Teignbridge but that the district is simply not geared up to deal with additional visitors during this critical period of the pandemic. "Any influx to the area could result in serious repercussions on the health and community infrastructure put in place to support the region's most vulnerable residents," she said.
Council Leader Gordon Hook said: "These coming days will be an Easter that none of us could have envisaged. We would like to thank everyone who has been following the government's rules, leaving home only to buy essential food supplies, medicine, for daily exercise or for our essential key workers who are doing an incredible job under tremendously difficult circumstances.
"This good work should not be undermined by people who are choosing to flout the government advice and come down to spend the Easter break in the region, and we fully support the efforts that Devon and Cornwall Police will be making to ensure this doesn't happen.
"It's an unprecedented ask of everybody that we show patience and restraint for a while longer, particularly in this wonderful Spring weather, but we have to play the long game and know by sticking to the guidance we are protecting ourselves and our loved ones, and doing our bit for our vital frontline health and care workers and those in other key services who are risking their lives on a daily basis.
"We are doing everything we can to support local businesses and communities in this incredibly difficult time, but right now we all need to do the right thing for the long term, and whilst we are all struggling with the financial impact this is having on us, it is saving people's lives."
Cllr Jeffries said: "Our message to the rest of the country, many of whom are repeat visitors to Devon and to Teignbridge, is that it will still be here when this is all over; and you need to make sure that you are too, by playing your part and following the guidelines not to visit during this lockdown.
"We are also asking our holiday accommodation businesses to do the right thing and remain closed for the lockdown period. From the much-reduced traffic on roads, the almost empty car parks and the quiet open spaces, it looks like most people have been doing their bit and staying at home.
"Let's keep it that way over the coming days. Please stay at home, save lives and protect the NHS, and have a safe and peaceful Easter."
Cllr Andrew McGregor, Executive Lead for recreation and open spaces said: "Even for local residents who are going out to use our open spaces for their daily exercise or to walk their dogs, it's vitally important to ensure that they keep to the social distancing guidelines, and stay away from others as much as possible.
"Many of our parks and some of our public toilets are now closed, to comply with the government's guidelines, but our leisure services team have published sports and other activities on their website, including a virtual Easter Egg hunt, so there's still plenty of enjoyable things for families to do from their homes and gardens."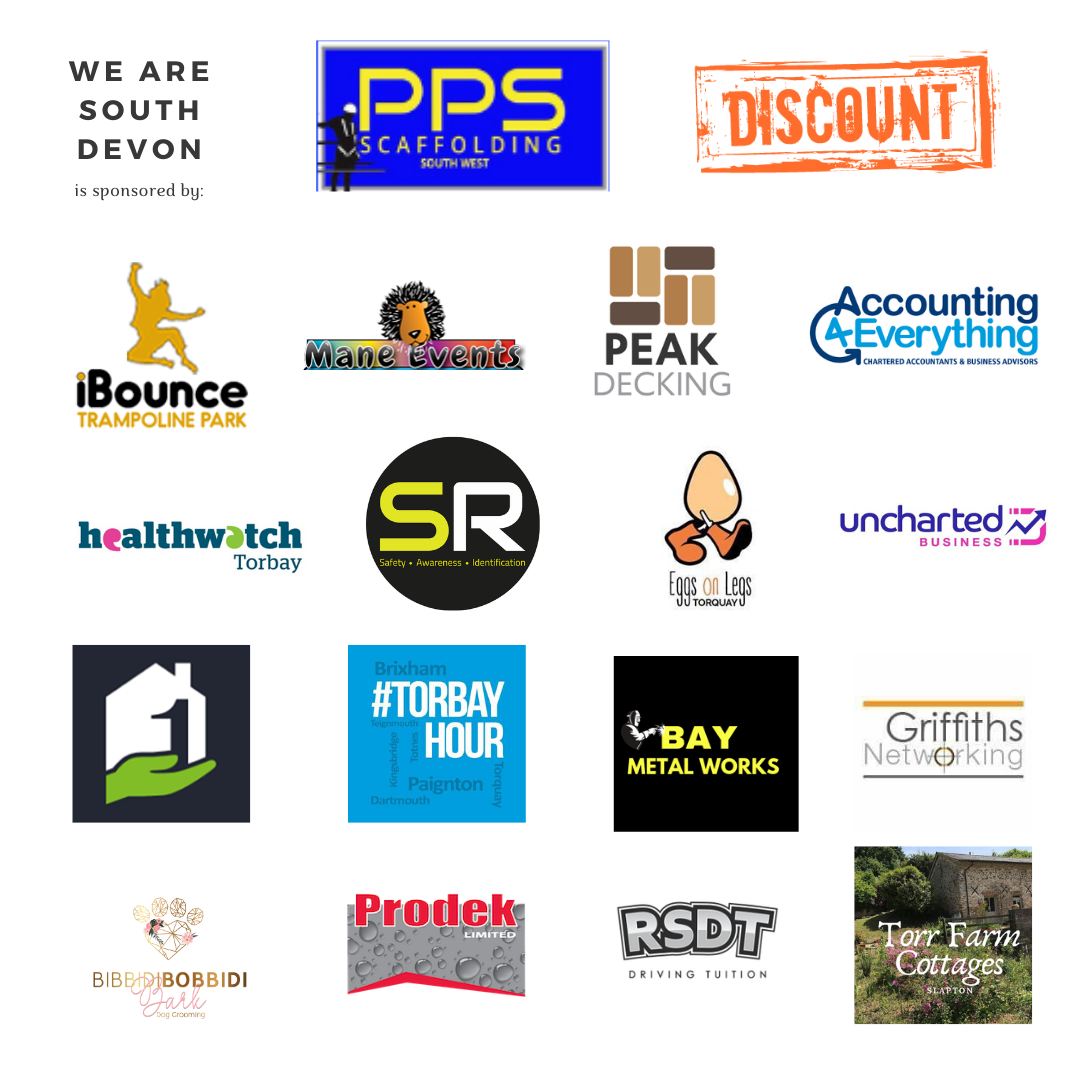 You can join us on our social media pages, follow us on Facebook or Twitter and keep up to date with whats going on in South Devon.
Got a news story, blog or press release that you'd like to share or want to advertise with us? Contact us