Torbay Council wants to know what you love about local parks and open spaces, and what sort of things you would like to see happen in them in the future.
This year, parks and green spaces have been a vital lifeline to many people, particularly during the lockdowns.
Around 9 in 10 people surveyed by Natural England in May 2020 agreed that natural spaces are good for mental health and wellbeing. Torbay is a UNESCO Global Geopark and is known around the world as the English Riviera – it is renowned for its beautiful beaches, parks and open spaces.
Over the next few months, Torbay Council will be developing a new Open Spaces Strategy for Torbay and want to know what you, our residents, want from your local open spaces.
This covers the following categories:
-Beaches and promenades
-Parks, playing fields and green spaces
-Trees and woodland
-Country parks
-Children's play areas
-South West Coast Path
-Managed farmlands
-Highways verges
Torbay Council will look at all the issues from how they can mitigate the impact of climate change, work more closely and effectively with volunteers and community groups across the Bay, address problems such as litter and other environmental crimes, get more people involved in sport and physical activity in their parks and green spaces, and how we can address funding issues and improve those open spaces that need a little TLC.
Steve Darling, Leader of Torbay Council, said: "Over the last year or so, local green spaces have become arguably more important than ever, particularly with lockdowns when people have been limited to where they can go. Public green and open spaces are essential to help people maintain their wellbeing (a survey by Natural England last year found 9 in 10 people agreeing that natural spaces are good for mental health and wellbeing), especially as a recent ONS survey showed that 1 in 8 households do not have access to a garden.
"So please do get in touch and let us know what your priorities are for Torbay's open spaces – this is deliberately a very open survey at the moment and we want as many local people as possible to give us their views so we can really shape our new Open Spaces strategy with input from the local community in Torbay."
Darren Cowell, Deputy Leader of Torbay Council, said: "Torbay is in a unique position with its beautiful parks, green spaces and beaches and we want to make the most of them working with our local community.
"We want an Open Spaces Strategy fit for the future that everyone in the Bay can support and we will work with residents and all our local partners over the next few months to make this happen."
The engagement process will aim to establish a broad range of priorities that will guide a future investment programme to improve the condition of the borough's parks and greenspaces.
In common with all other councils, Torbay Council are facing very difficult decisions in terms of the level of resources they can apply to deliver services. So, it's important that they can sustain any improvement that they make to parks and open spaces over time.
Get involved and help them shape their new Open Spaces Strategy.
You can find out more and fill out the survey on the Torbay Council website here
https://www.torbay.gov.uk/surveys/openspaces21/openspaces2021.htm
More information on Torbay's open spaces is available at www.torbay.gov.uk/openspaces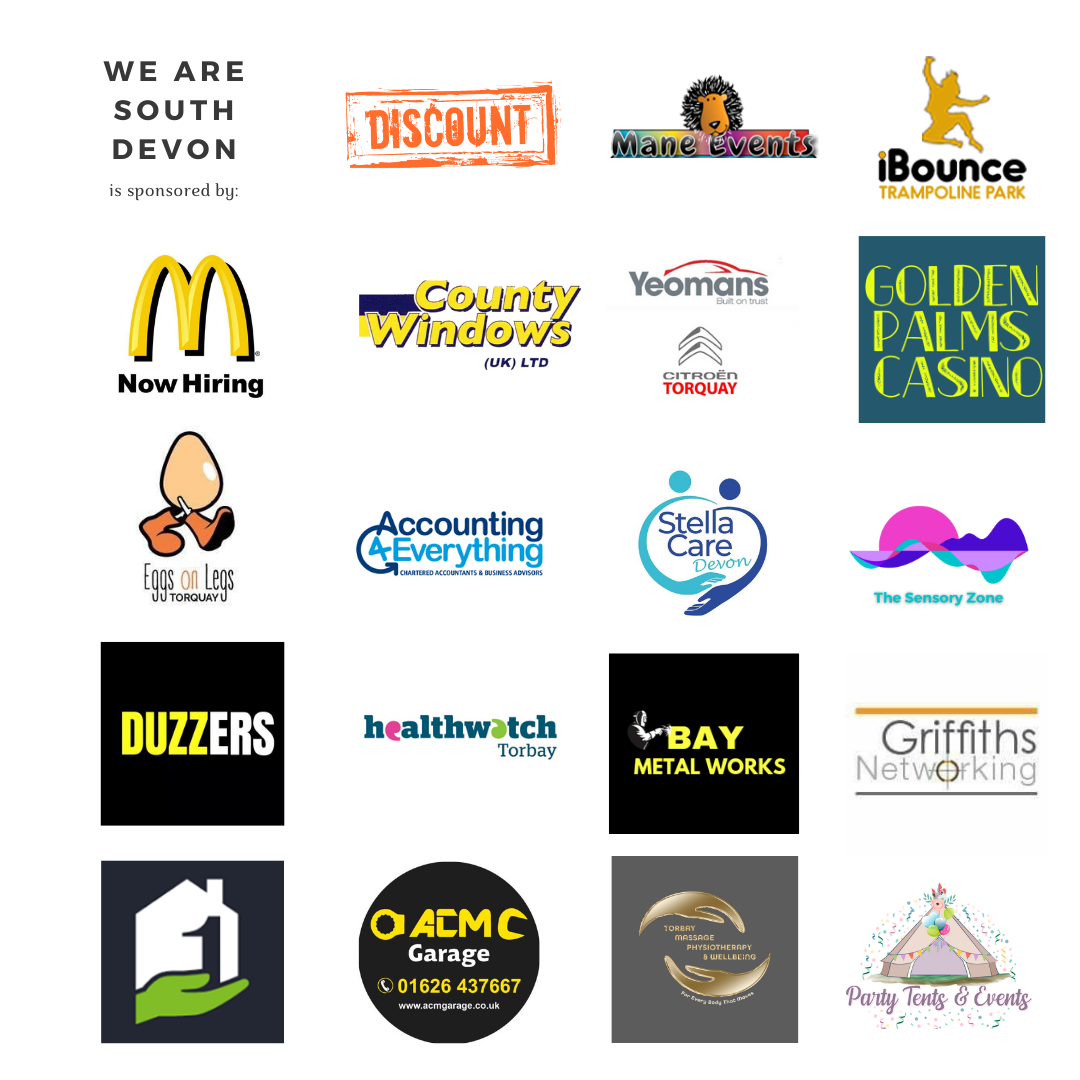 You can join us on our social media pages, follow us on Facebook or Twitter and keep up to date with whats going on in South Devon.
Got a news story, blog or press release that you'd like to share or want to advertise with us? Contact us