Some Torbay Council services have changed following the Government's advice on how to help limit the spread of the coronavirus pandemic.
As the local authority, they are still open for business, however, in the main, this is now being undertaken with staff working from home, in line with government guidance.
Torbay Council wants to protect the health, safety and wellbeing of residents, visitors, businesses and staff while we continue to provide essential services. That's why, in line with the current Government advice they are making some temporary changes to how you can interact with them.
Information is changing on a daily basis so please go to Torbay Council website for the latest information.
Information provided by Torbay Council:
We're still here for you
If you need help, support or advice from the Council then you will be able to electronically submit requests for assistance through the website.
For those who cannot access the website, we are also extending our call centre opening hours to include weekends, please call us on 01803 207201 and we will deal with your enquiry as quickly as we can. However, we ask you to be patient as we are currently receiving a high volume of calls.
Benefits
You can continue to access information about benefits and upload documents online. Alternatively, you can put documents in the post addressed to Town Hall, Torquay, TQ1 3DR.
Bus Passes
If you have a bus pass you can use it for free travel on local services at any time of day. They are normally only valid after 9:30 am on weekdays but the time restriction has been lifted temporarily.
Please be mindful of the guidance around social distancing and avoid travelling on public transport if you can. If you have to travel, try and do so at less busy times of the day.
Any passengers experiencing issues or problems using their bus pass should call 01803 207766 or email buspass@torbay.go.uk
TOR2
Household collections of recycling and waste will continue. We will let you know if this changes.
The Household Waste and Recycling Centre is closed.
The weighbridge at Tor Park Road, Paignton, is closed for commercial waste.
The green waste collections from Lymington Road, Torquay and Brixham College have been suspended.
To help reduce the spread of COVID-19 (Coronavirus) please can any residents who either have the virus or are suspected to have it put used tissues or disposable cleaning cloths in a separate rubbish bag.
This bag then needs to be put aside for 72 hours after which it can be put in your usual household waste bin.
Please remember to also wash your hands thoroughly for 20 seconds after you have disposed of the item.
Libraries
All our Libraries are now closed but library staff are still on hand to help. They will be available on the phone, answering emails and providing updates on their social media pages. You can contact them on the following phone numbers and email addresses:
torquay.library@librariesunlimited.org.uk
01803 714452
paignton.library@librariesunlimited.org.uk
01803 714460
brixham.library@librariesunlimited.org.uk
01803 853870
churston.library@librariesunlimited.org.uk
01803 843757
It doesn't matter where you usually borrow your books from, any of the libraries will be happy to help you. Your question doesn't have to be about books; if you have an IT question or need a local phone number, they will try their very best to help keep you connected.
The Torbay Books on Wheels Service is suspended and during this time they are encouraging their volunteers to phone readers regularly to have a social chat and to check-in.
There are a range of downloads that you can access, including eBooks, eMagazines and audiobooks onto your tablet, smartphone or computer from home. Your library card gives you access to 1000s of titles through the Overdrive, RBdigital and Borrowbox, which you can access for free.
You can find more information about our digital offer at Torbay Libraries
Council and committee meetings
In light of the Government's guidance on social distancing, between 23 March and 30 April 2020, all of our public decision-making meetings have been cancelled. This will be kept under review on a month-by-month basis.
Alternative decision-making arrangements have been put in place for any decisions which need to be made during the COVID-19 outbreak. In many cases, this will involve the Leader of the Council making decisions normally made by the Cabinet. Any urgent decisions which would have been made at Council meetings will be taken by the Chief Executive. For other committee meetings, decisions will be taken by officers.
All such decisions will be made after consulting the appropriate councillors and decisions and any associated reports will be published on the decisions page.
Leader of Torbay Council, Cllr Steve Darling, said:
"This is unchartered territory for our community and we acknowledge the anxiety you may be feeling for yourselves and your loved ones in relation to this evolving situation.
"We want to help our community as much as we possibly can. This includes working extremely closely with the community and voluntary partners such as Torbay Community Development Trust (TCDT), Ageing Well (AWT) and Brixham Does Care and different faith groups to help provide vital support in the heart of your neighbourhood.
"Torbay Community Development Trust (TCDT) and Brixham Does Care (BDC) has set up a helpline for people who are self-isolating and need help and for those members of the community who can offer support. The contact telephone numbers are TCDT: 01803 446022 and BDC 01803 857727.
"These will be challenging times but it is important that we adapt wherever we can, try to stay strong and provide help to others if we are able to. If you believe you have any symptoms of Coronavirus please follow the Government and NHS advice."
Chief Executive of Torbay Council, Steve Parrock, said:
"This is an unprecedented situation but I want to reassure Torbay that we are working closely with our partners to do everything we can to maintain the provision of services and have plans in place to ensure that things like bin collections, benefits processing and support for vulnerable residents are prioritised.
"Local services are extremely important for local people and we are working through all possibilities. We will have to allocate staff resources so that we can continue to support the community through this challenging period. I would like to thank everyone who is adapting and working hard to keep our communities functioning.
"Please be aware that the situation is changing daily, so there will inevitably be further services which will need to adapt or stop completely. We will make sure that this information is shared online, on our social media accounts, and with local radio stations including BBC Radio Devon and Breeze."
Deputy Leader and Cabinet Member for Finance, Cllr Darren Cowell, said:
"As a partnership, we are working closely with council officers and community groups to ensure we are keeping our communities safe.
"It has been extremely humbling to see how our residents have rallied round to support others in the Bay. We need to ensure that all those that can offer support are able to provide this in an appropriate way and that our most vulnerable people get the help they need."
Please check our Torbay Council website and Facebook and Twitter pages for more updates.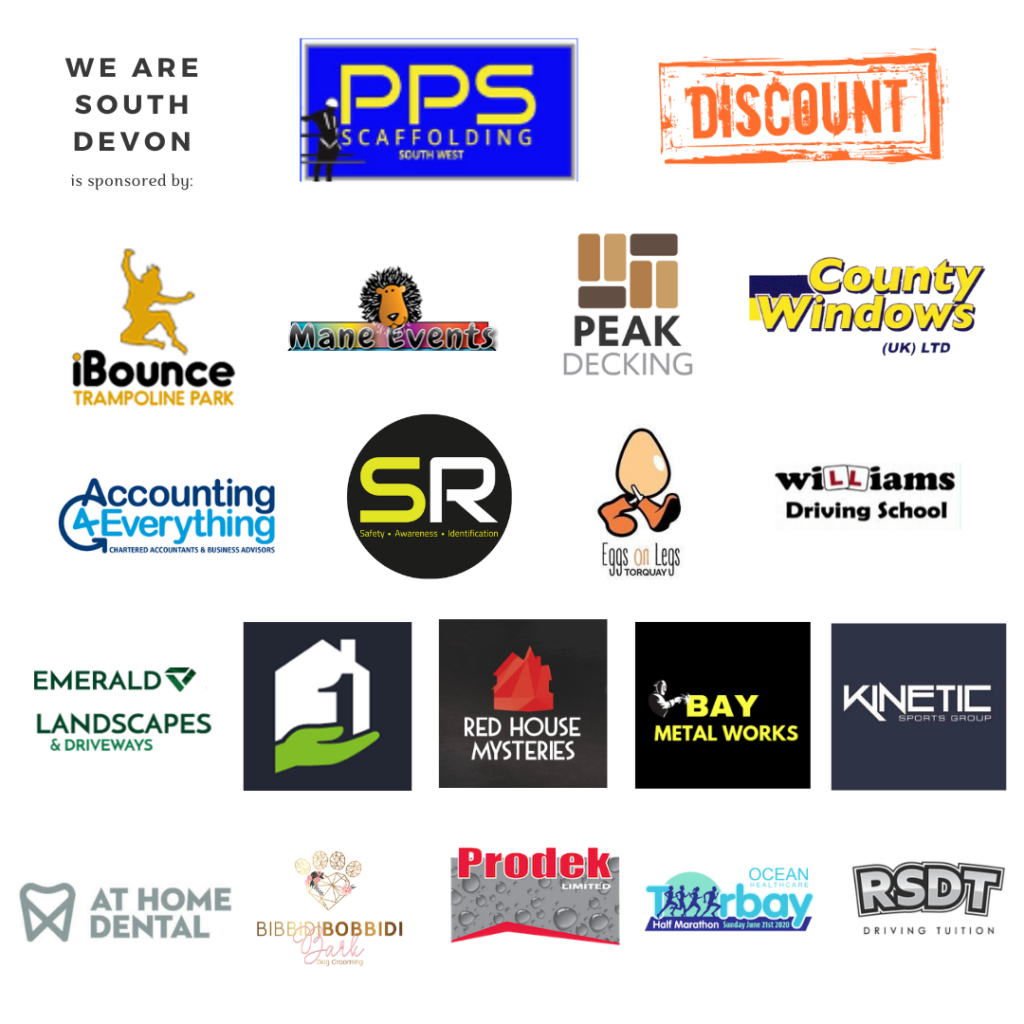 You can join us on our social media pages, follow us on Facebook or Twitter and keep up to date with whats going on in South Devon.
Got a news story, blog or press release that you'd like to share or want to advertise with us? Contact us