Overlooking the sea at Babbacombe Bay is Walls Hill. It's the site of a prehistoric field system which dates from the Bronze Age (2000-700 BC) to the end of the fifth century AD.
This is a collection of fields that were worked for over a thousand years. What remains are a number of field banks along with clearance cairns – collections of stones that have been removed to allow for more effective agriculture and then collected into low mounds or cairns. They now all survive as low earthworks on the plateau of the gently sloping cliff top promontory. It's worth noting, however, that stone quarrying has removed parts of the promontory on its eastern and southern sides so that the cliff edge stands further inland than would have been the case back in prehistoric times.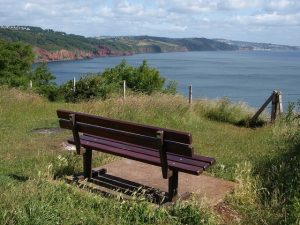 The individual fields are square, rectangular, long and narrow, triangular or polygonal and include entrances and track ways. The settlements or farmsteads from which people used the fields over the years are usually situated within the field system or close by.
It's believed that these field systems developed as competition for land increased during the Bronze Age. As the population grew, the Walls Hill Bronze Age farmer is likely to have traded with nearby farming communities. However, population pressures may also have sparked off conflicts between communities – bronze weapons are the first that seem to have been designed with humans in mind.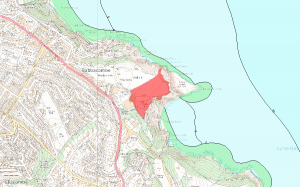 The pattern of field systems indicates the division of land which itself reflects the wider organisation of society and how settlements and roadways interact. The chronology of the overlaying of one system by another then can illustrate change and development of the rural landscape through time. The actual physical remains of walls can also provide evidence for construction methods and the use of materials, and may incorporate information on past vegetation and environmental change.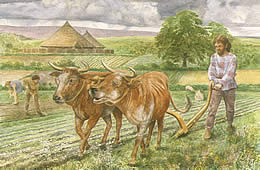 The fields themselves were used mainly for crop production. The evidence for this is that there are lynchets – ridges formed along the downhill side of a plot by frequent ploughing. These field systems are quite common and also occur in south western and south eastern England, East Anglia, Cheshire, Cumbria, Nottinghamshire, North and South Yorkshire and Durham. On the other hand the Walls Hill field system is one of only a few which survive on the limestone geology of Devon.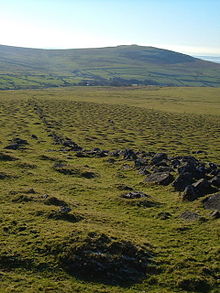 While the many ancient field systems of Torbay are now lost to building or later agriculture, we can get a better view of Bronze Age field systems in the extensive Reaves of Dartmoor (pictured above). Thanks to Historic England & Derek Harper for the images.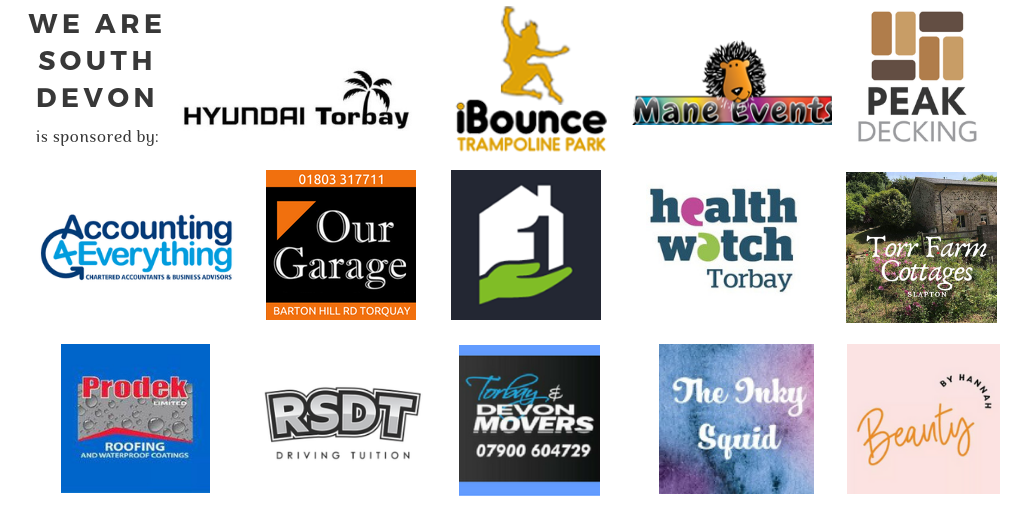 You can join us on our social media pages, follow us on Facebook or Twitter and keep up to date with whats going on in South Devon.
Got a news story, blog or press release that you'd like to share or want to advertise with us? Contact us