Tens of thousands of commercial vehicle drivers are 'quids-in' having ditched their 'white van man' driver habits thanks to The Drivers' Lottery, created by Devon entrepreneur, Mark Roberts. Encouraging smoother, safer and more eco-friendly driving, The Drivers' Lottery has succeeded in creating a new breed of 'green van man,' rewarding better drivers with cash.
Last year alone, The Drivers' Lottery, which is free to enter, paid out in excess of £50,000 to over 16,000 fleet drivers and in 2021 The Drivers' Lottery plans to triple pay-outs. Giving fleet managers a new and highly engaging tool to help cut cost and reduce emissions, The Drivers' Lottery works in conjunction with Lightfoot's in-cab driver efficiency training device, which is helping Tesco Grocery Home Shopping cut its emissions by more than 7,000 metric tonnes this year.
The brainchild of Mark Roberts, Founder and CEO of Chudleigh-based Lightfoot – a tech company dedicated to making motoring cleaner, safer and more engaging – The Drivers' Lottery is transforming the way vans and company cars are being driven on roads across the UK by making better, 'greener' driving fun, compelling, and rewarding.
As well as handing out cash prizes to hundreds of drivers each week, The Drivers' Lottery is sending driver engagement to new levels, encouraging many thousands more to adopt a smoother, safer, and more eco-friendly style of driving, which is a prerequisite for entering The Drivers' Lottery.
"Vehicles aren't the solution to reducing pollution, accidents and excessive fuel use on our roads. Drivers are," says Roberts. "Even a vehicle that has the latest eco-technology can't be efficient if driven inefficiently. But a good driver can transform a dirty gas guzzler, slashing emissions through smoother driving.
"If drivers make the conscious decision to drive in a smooth and controlled style, that's far better for the environment than chopping in their diesel for a hybrid or EV (Electric Vehicle) and driving it aggressively; particularly once you consider the energy required to build a hybrid or EV. The Drivers' Lottery was formed to reward those drivers willing to put in the effort to make difference."
Roberts continues: "Traditionally, van fleets have used black box tracking devices to monitor drivers and review their performance retrospectively. That is a big brother approach; a big stick to beat drivers with after-the-event. Drivers hate it. It's why we've built a business centred on engaging positively with drivers, rewarding, and incentivising them to be smoother, safer and more efficient.'
Lightfoot achieves this via a small dash-mounted device that plugs into the engine and feeds back live to the driver to help them keep within the 'sweet spot' of their engine. Combined with a revolutionary benefits and rewards platform which is accessed via an app, drivers are encouraged to achieve 'Elite Driver' status each week, which unlocks access to the weekly Drivers' Lottery cash draw. With a one in ten chance of winning, and 80% of entrants having already won a cash reward, The Drivers Lottery is helping Lightfoot to achieve high levels of engagement.
One driver commented: 'Yes, I've had to restrain my right foot a little, but it's made me realise how excessive I had been on the accelerator in the past. I can totally see how big an impact this will have with many thousands of drivers doing the same thing. It is all worth it though. I've won the lottery a couple of times now and it's nice to get something back for a change."
Commenting on the future of The Drivers' Lottery, Roberts says: "I want to take this so much further. We are not just talking more and bigger cash prizes. I also want to introduce big giveaways like a Tesla every week."
Lightfoot's technology is used in tens of thousands of vans in the delivery sector, ranging from micro-fleets to some of the UK's largest grocery delivery fleets, including Tesco and ASDA. Its success and acclaim has also led to Lightfoot being adopted in company cars fleets and even among private drivers who like the idea of being rewarded for smooth, more economical driving.
Customers of Lightfoot have seen their fuel use and emissions drop by up to 15%. Accidents have also fallen by up to 40%. Consequently, leading insurers are putting their support behind Lightfoot recommending its use to fleet customers. Some customers have seen falls in fleet premiums of up to 20%.
Phillip Morton, Principal Risk Consultant at Aon, says: 'Lightfoot's approach is a breath of fresh air and delivers actual results. The Drivers' Lottery genuinely gives back to drivers for doing their bit. It is in their interests to drive more safely and efficiently, meaning they are self-managing. We at Aon have seen this deliver benefits in fuel savings, managing risk and lowering emissions for our clients. It also leads to lower claims values and claims frequencies, which is good news for the insurance sector.'
According to Lightfoot, drivers are embracing The Drivers' Lottery in increasing numbers. One winner wrote into Lightfoot, saying: "I never win anything, so this is extra special for me. I'm impressed!"
Mark Roberts who founded both Lightfoot and The Drivers' Lottery, added: "The evidence is clear. The quickest and most effective way to reduce vehicle emissions is to drive better, whatever your vehicle. Lightfoot and the Drivers' Lottery unlocks that potential, making it engaging and rewarding to drive well, whilst leaving fleet managers to focus on other aspects of their role."
Many companies who turn to Lightfoot have had telematics systems for years which have always provided a wealth of data to managers who are then relied on to communicate this information back to drivers. Companies have realised that this approach is fundamentally broken and the wrong way around. Instead, they look to Lightfoot's bottom-up approach to engage and rewards drivers, empowering those in the driving seat to drive change.  Providing a self-managed, real-time driver training solution, Lightfoot is freeing up businesses and fleet managers to focus on other aspects of their job.
The approach seems to be working. Lightfoot is defying market trends, growing by 50% in both 2019 and 2020 and is on track to do the same again in 2021.
To find out more about how Lightfoot can engage with your drivers to drive fleet performance improvements, visit https://www.lightfoot.co.uk/.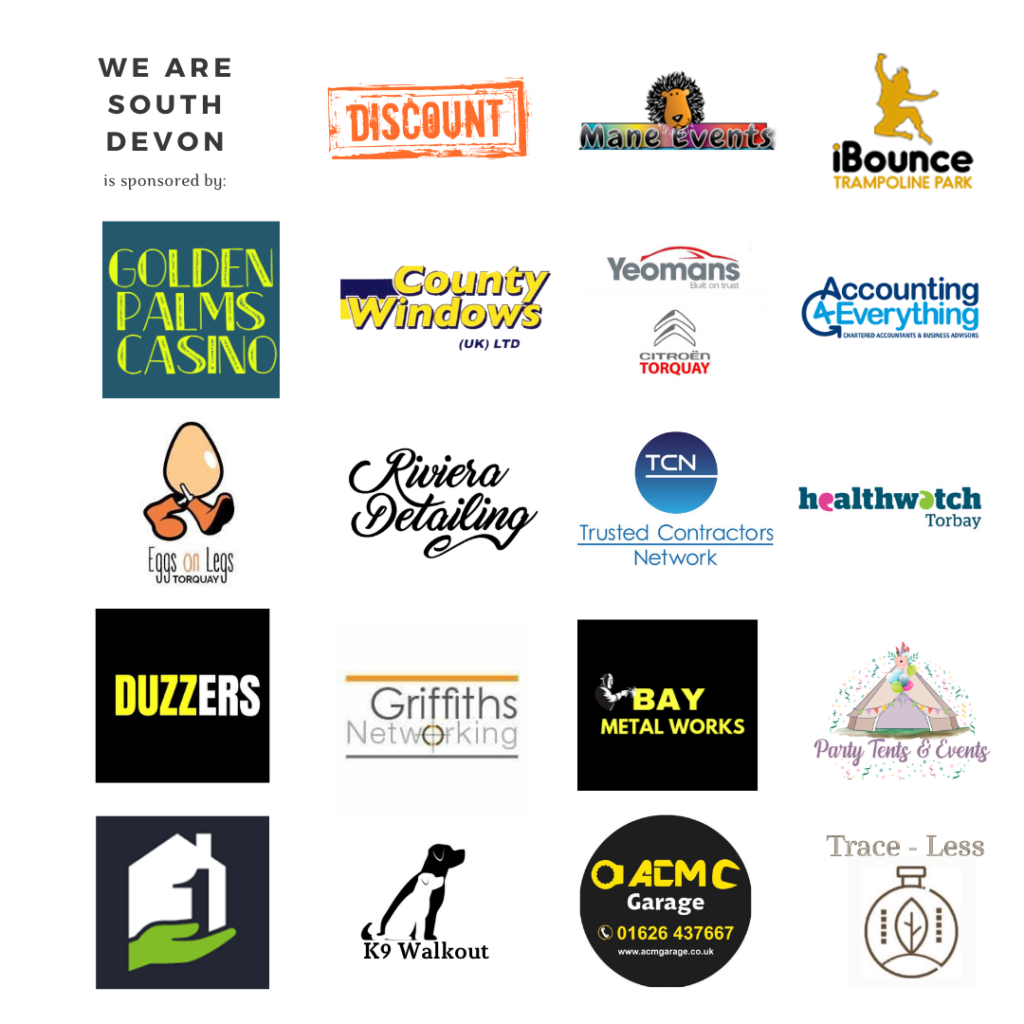 You can join us on our social media pages, follow us on Facebook or Twitter and keep up to date with whats going on in South Devon.
Got a news story, blog or press release that you'd like to share or want to advertise with us? Contact us