Fawlty Towers has made Torquay famous throughout the world.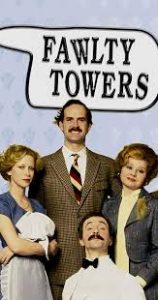 In 1977 and 1978 alone, the original TV show was sold to 45 stations in 17 countries and was the BBC's best-selling overseas programme for that year. It became a huge success in almost all countries in which it aired.
In Spain, however, it was initially a flop – largely because of the portrayal of the Spanish waiter Manuel. They really should have seen that coming, but a solution was at hand – it was successfully resold with the Manuel character's nationality changed to Italian, except in Spain's Catalan region where Manuel became Mexican. This altering of Manuel's nationality would be a recurring theme.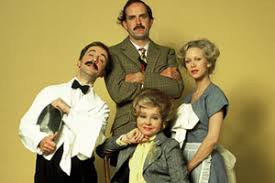 Of course, Fawlty Towers success attracted the interest of overseas TV companies. And, ironically, amongst our European friends, it was the Germans who were there first.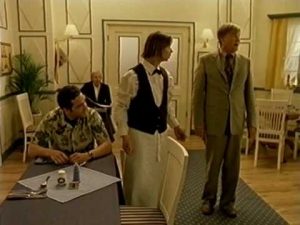 Their adaptation came in 2001 with a pilot set on the German island of Sylt in the North Sea, in a hotel called 'Zum letzen Kliff ' (To the Last Cliff). Saying something about national attitudes, Spanish waiter Mañuel was replaced by a Russian called Igor. 11 of the 12 original episodes were remade while the classic with the iconic catchphrase, "Don't mention the war" and a goose-stepping Basil – for some reason – wasn't. Here's a clip of 'Zum letzen Kliff':
In the United States we had 'Payne', starring John Larroquette, who was also an executive producer for the series. It aired in March and April 1999 as a mid-season replacement on CBS. It also featured Jobeth Williams from Poltergeist (1982).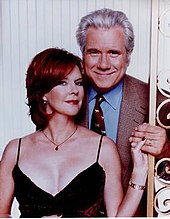 Apparently, John Cleese agreed to take a recurring role as the antagonistic rival hotelier if the show was renewed – but it wasn't, as Payne was quickly cancelled.
Nine episodes were filmed; eight were aired. Fawlty Towers became the Whispering Pines Inn, owned by Royal Payne and his wife, Constance. Following a dubious ethnic tradition, Manuel became Mo, a bellhop from India.
Incidentally, mirroring the opening of Fawlty Towers, each episode began with a close-up of the 'Whispering Pines' sign, which would either fall over or a letter would fall off. Here's Payne: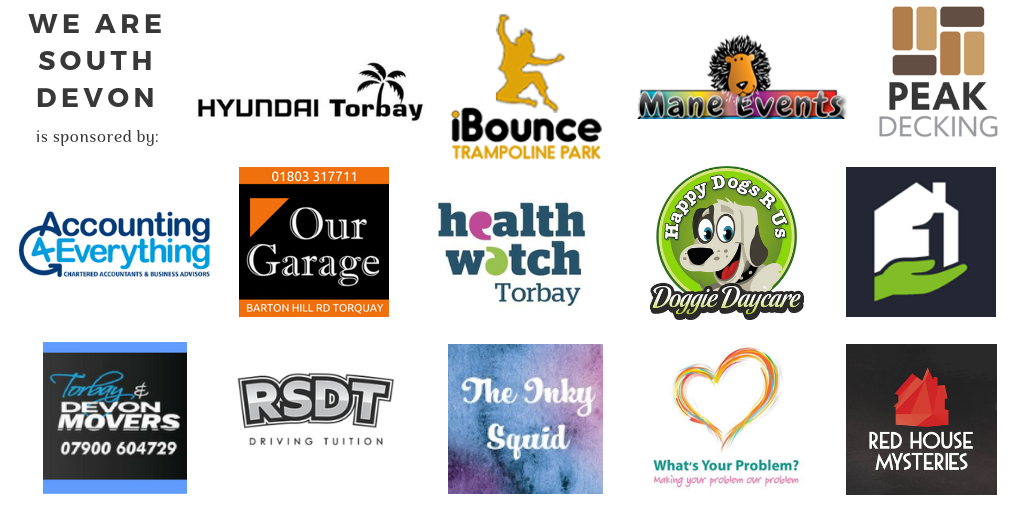 You can join us on our social media pages, follow us on Facebook or Twitter and keep up to date with whats going on in South Devon.
Got a news story, blog or press release that you'd like to share or want to advertise with us? Contact us