It's sobering to think that there are more rhinos in this photo than there are of one entire species of rhino. These collectable ceramic mini rhinos are part of The Great Big Rhino Project, which is combining art and conservation with a free public trail of artist-designed life size rhinos.
Phil Knowing, from organisers Paignton Zoo, explained: "While white rhino, black rhino and greater one-horned rhino populations are all in the thousands, Sumatran rhinos number under 100 globally and Javan rhinos around 60 – so there are more ceramic rhinos here than Javan rhinos in the wild."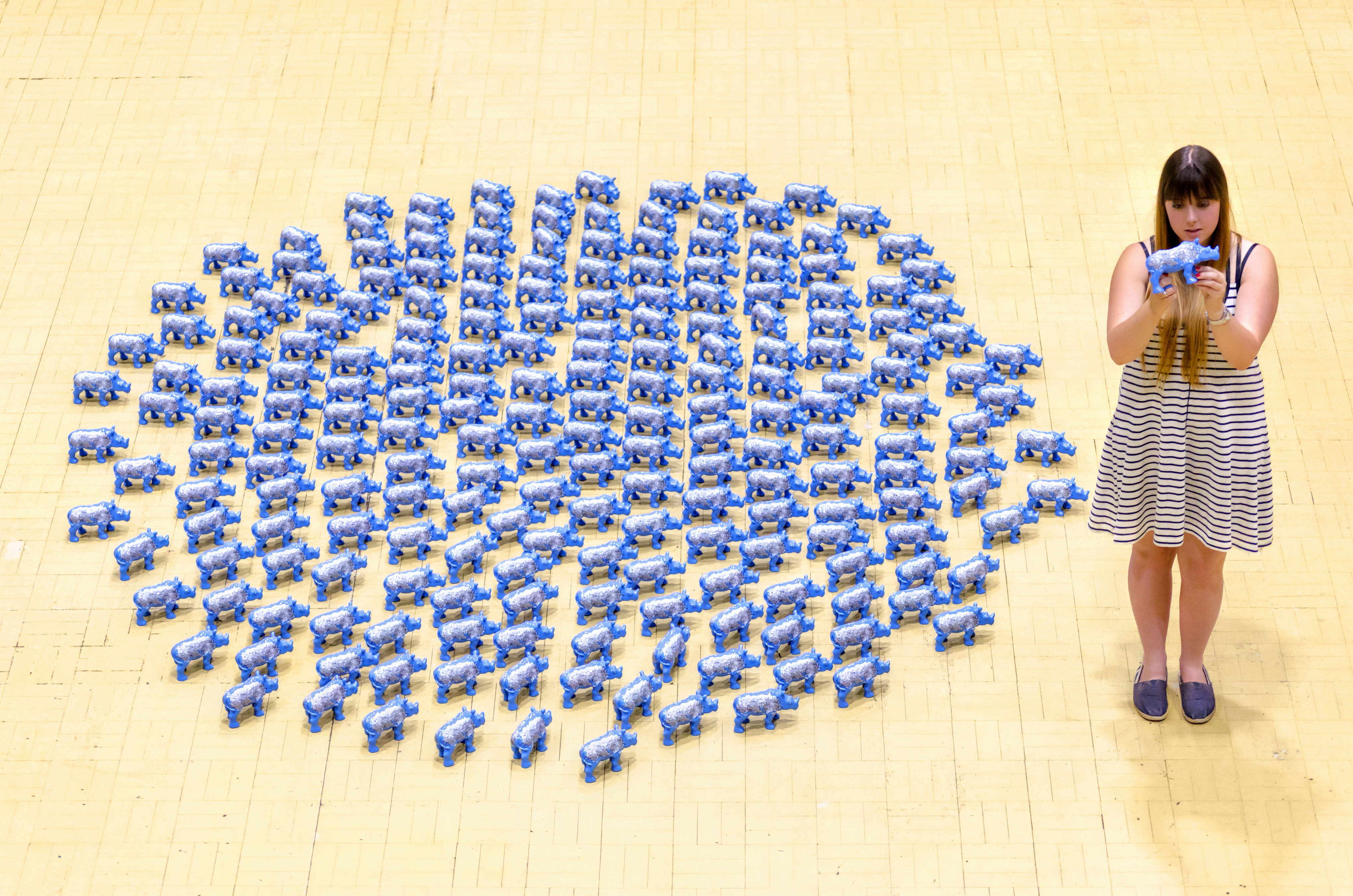 ESW, the sponsors of Spike (Dreaming of the Herd), by artist Sophie Green – the life-size version is outside the Visitor Information Centre on Vaughn Parade, Torquay – wanted to do something striking to highlight the problems faced by rhinos in the wild. ESW General Manager Rob Watson said: "We were inspired by the artwork called Field, created by Antony Gormley, so we decided to gather as many mini Spikes as we could."
Four of the 42 life-size rhinos have been recreated as collectible miniatures – these are Tranquillity, Stella, Symbiosis and ESW's Spike. Just one thousand of each have been produced. They can be bought at Paignton Zoo, Living Coasts and selected other outlets, or online at:https://shop.greatbigrhinos.org.uk/
The Riviera International Conference Centre in Torquay, which is where this striking photo was taken, will host a charity auction in November, when the life-size painted rhinos will be sold to raise money.
The Great Big Rhino Project is a free public art exhibition and conservation campaign to raise awareness and funds to help Critically Endangered rhinos. The Project has put a trail of life-size painted rhinos around Exeter and the English Riviera, encouraging thousands of people to enjoy the holiday spectacle. The Great Big Rhinos run until 9th October. Money raised will be channelled through Save the Rhino International.