After success around the country, Shout-Up! arrives in Torbay with eight venues the first to commit to making nights out safer for everyone.
Shout-Up! an initiative to make bars, pubs, clubs and licensed venues sexual harassment free, is being trialled in Torbay as part of the council's Safer Streets programme.
The programme focusses on working with licensed premises to improve safety in the venue, training staff to understand and intervene safely in incidents of sexual harassment.
Councillor Hayley Tranter, Torbay Council's Cabinet Member for Adult and Community Services, Public Health and Inequalities, said: "Research shows that people, and especially women, will spend more time in bars, pubs and clubs where they feel safe and where sexual harassment is dealt with. Shout-Up! is adding to our already robust programme of activity to make Torbay a safe, inclusive and vibrant town.
"We're very pleased that eight venues, with 91 members of staff, have already completed the programme and are now certified Shout-Up! venues. We hope to see more venues follow suit, so everyone visiting Torbay for a night out can do so safely."
Shout Up! is part of the council's efforts to make Torbay safer for women and girls. Other projects include the launch of the Safety of Women at Night Charter. Businesses are encouraged to sign it and pledge to be champions for women's safety.
To become a certified Shout-Up! venue the premises must:
have all staff complete Bystander Intervention Training delivered by experts from Devon Rape Crisis and Sexual Abuse Services,
write and share sexual harassment policies protecting staff and patrons,
have a publicly available procedure for dealing with incidents of sexual harassment,
commit to making their venue a sexual harassment-free zone,
display visible signage explaining their participation in the scheme and what patrons can expect to happen in the event of sexual harassment,
commit to undertake six-monthly reviews on policies, procedures and training in order to retain certification.
The eight venues that have been first to complete the training and receive their certification, which lasts two years, are:
Rock Garden
Pier Point
Apple and Parrot, Attic, Decades, Foundry, Park Lane and Stage Door, all part of JAM Leisure
Victoria Godfrey, General Manager for JAM Leisure, who have certified all six of their premises, said, "Sexual misconduct is an unsettling problem people are having to face in late-night industries. No one should have to work or go out in fear of sexual abuse. Nightclubs and bars should be a place to have fun and feel safe while doing so. Working with Shout-Up! to create change in all our premises here at JAM Leisure is our way of challenging sexual harassment.
"Shout-Up! has coached us to understand and recognise sexual misconduct and has also confided in us to intervene whenever anyone is, or could be, a victim of this abuse. I am proud to have worked with Shout-Up! to achieve a zero-tolerance environment for all our staff and customers and encourage everyone to join us in making this change."
The training and coaching provided by Shout-Up! is delivered by a team at Devon Rape Crisis and Sexual Abuse Services, who have expertise in how and why sexual harassment occurs. All staff members must complete either face-to-face or online training depending on their role in the venue.
Mandy Barnes of Devon Rape Crisis and Sexual Abuse Services, who are delivering the training and supporting venues to develop policies and processes, said, "We've seen an incredible response from the venues we've worked with over recent months.
"All of them have shown an admirable commitment to their staff and their patrons by being the first to participate in Shout-Up! in Torbay. They all want to make their venues safer, more inclusive and offer the best experience for a night out.
"We're now actively looking for other bars, pubs and clubs to follow in the footsteps of Rock Garden, Pier Point and JAM Leisure and take a zero-tolerance approach to sexual harassment. We hope to certify at least 20 venues in Torbay over the coming months."
Bars, pubs or clubs in Torbay that want to be involved should visit shoutup.org/torbay.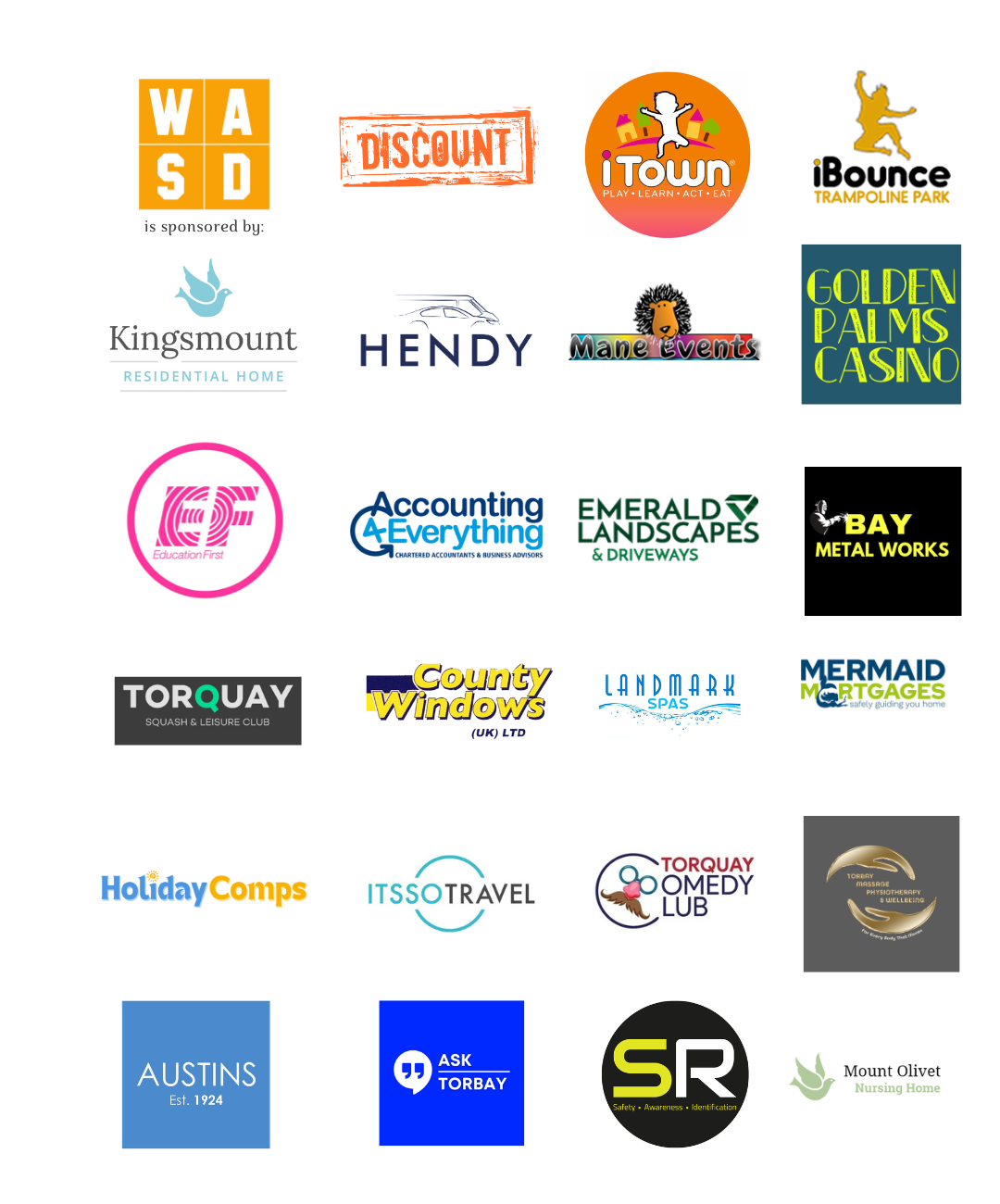 You can join us on our social media pages, follow us on Facebook or Twitter and keep up to date with whats going on in South Devon.
Got a news story, blog or press release that you'd like to share or want to advertise with us?