Torbay Libraries are facing a bright new future following the announcement that from 1 April 2018, the libraries will be run by Devon-based charity, Libraries Unlimited, on behalf of Torbay Council.
The decision was made at last night's Council meeting following an official tender exercise, with Libraries Unlimited being appointed the preferred provider thanks to their experience, knowledge and reputation for innovation.
Due to the continued pressures to save money, Torbay Council has been exploring a range of options for the future of the library service, as well as other service areas, as part of its transformation programme. This contract will see Libraries Unlimited run the library service in Torbay for the next five years, with an option to extend by a further five.
Libraries Unlimited is a new and independent charity, established in April 2016 with the support of Devon County Council to run Devon's public library service.
As a staff and community owned organisation, Libraries Unlimited provides community focused services, with a focus on health and wellbeing, digital inclusion and providing access to a wealth of information and facilities. Libraries Unlimited already runs 50 libraries, four mobile libraries and three prison libraries across Devon, and is set to become an Arts Council England (ACE) National Portfolio Organisation (NPO) next year.
Councillor Richard Haddock, Executive Lead for Business said: "With a range of budgetary pressures affecting the council we have had to look at how we deliver services a lot differently, and this award to Libraries Unlimited is a great first step to ensuring our library service can continue and improve. They have extensive experience in running nationally recognised library services and will enable people who live, work and study in Torbay to have continued access to all existing library services. Another great benefit is that as they are a charity will be able to access a wider range of fundraising sources to continually grow the library offer for our residents."
Ciara Eastell OBE, Chief Executive of Libraries Unlimited said: "We are incredibly excited about this opportunity to work closely with Torbay Council to deliver high-quality and sustainable library services across the Bay. We have been an independent organisation for over a year and a half, and in that time we have been able to roll out new services and opportunities for our users, open two new libraries and secure a significant amount of external funding to improve the opportunities we are able to offer our communities.
She continued: "Our ambition is to bring the very best of our experience and innovation, learned from our experience in Devon, to Torbay's libraries so we can offer the Bay's communities access to consistent, integrated services. Our team at Libraries Unlimited have knowledge and expertise, not only in running brilliant libraries, but also of successfully managing the transfer of library services from local authority to an independent organisation. We know that there will be challenges that lay ahead as we seek to save money as part of the contract requirements, but we are confident that we are the right organisation to deliver library services that will make a positive difference to people's lives in Torbay."
Libraries Unlimited will work closely with Torbay Council to ensure all existing services continue to operate smoothly during the transition period. Over time, the charity aims to implement a more integrated library service that will offer extended services and access to stock, for both Devon Libraries and Torbay Libraries users.
Libraries Unlimited is committed to making financial savings and ensuring the sustainability of the service. The charity will need to make savings of £800,000 over the duration of the contract, as well as securing additional sources of income and ensuring the libraries are operating as efficiently as possible.
The contract is set to commence from 1 April 2018, with Torbay Council and Libraries Unlimited working closely over the next few months to ensure a smooth and efficient handover.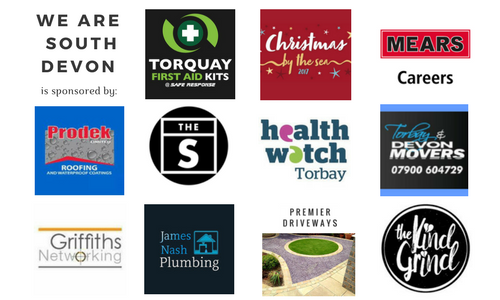 Return to our home page for more local news here.
You can join us on our social media pages, follow us on Facebook or Twitter and keep up to date with whats going on in South Devon.
Got a news story, blog or press release that you'd like to share or want to advertise with us? Contact us