For the next 16 days Torbay Council and a range of other organisations will be raising awareness that domestic abuse and sexual violence is not OK.
As well as a number of events taking place over the next 16 days, this year's campaign will also be highlighting an element that many people wouldn't see as abuse – coercion and control.
Coercive control was made a criminal offence in its own right under the Serious Crime Act 2015 and says that controlling or coercive behaviour does not relate to a single incident. Coercive control is a purposeful pattern of behaviour, which takes place over time, in order for one person to exert power and control over another.
To help spread the message a large deckchair will be travelling the Bay and will be found at a number of locations over the 16 days of action. People will be invited to sit on the chair and answer questions about what they know about coercion and control. Representatives from the Police and Torbay Domestic Abuse Service will be on hand to answer any questions and provide advice. The deckchair will be at South Devon College from Monday 25 to Friday 29 November, 12 noon to 2 pm and then at Union Square in Torquay on Tuesday 3 and Thursday 5 December from 12 noon to 2 pm.
This year Riviera FM will be carrying out interviews with a wide range of agencies and community groups live on air. These interviews are themed and will be focusing on different elements of domestic abuse and sexual violence, from Tuesday 26 November to Friday 6 December.
David Parsons Chair of Torbay's Domestic Abuse and Sexual Violence Operational Group said: 'Using coercive or controlling behaviour is not part of a healthy relationship which is why we want to raise awareness of this type of behaviour throughout our 16 days of action. This is not trivial and not normal, psychological and emotional abuse can be as damaging as physical abuse for victims and children. You don't have to be assaulted to be a victim of domestic abuse. The Are You OK website (www.areyouok.co.uk) is full of advice and guidance for anyone who feel they might be in a domestic abuse relationship but unsure of where to go for support. I also urge anyone who feels a friend or family member may be experiencing some form of domestic abuse to take a look at the website to and support them in finding help."
The other events taking place during the 16 days of action include:
Students from the Sixth Form at St. Cuthbert Mayne School will be producing a play along with the South Devon Players Theatre and Film Company. Torquay United Sports Trust will be hosting a number of activities at the school such has Speed Goal, Bubble Football and a 5 aside football match throughout the 16 days. The pupils will also be spelling out Are You Ok? on their playing field, this will be captured by Devon & Cornwall Police's Drone team.
On Thursday 28 November at 6.30 pm Devon Rape Crisis and Sexual Abuse Service will carrying out a Reclaim the Night march through Torquay's high street. This is part of the worldwide movement to combat the threats, harassment and violence that women face every single day, especially at night.
At 12 noon on Wednesday 4th December a Domestic Abuse Homicide floral and choral tribute will be taking place at the Band Stand in Youngs Park in Goodrington, Paignton.
Devon & Cornwall Police cars will also have a number of their cars liveried with the Are You OK logo and web address.
Public Health England (PHE) are also once again raising awareness of their Domestic Abuse in the Workplace initiative. PHE want to increase the use of their toolkit which has been developed in partnership with businesses in the community. This toolkit will help organisations to develop a document which gives a commitment by them to respond to the risk of domestic abuse and build an approach that ensures all of their employees feel supported and empowered by their workplace to deal with domestic abuse.
For more information, advice and support about domestic abuse, as well as to find a list of services that can support you, please visit: www.areyouok.co.uk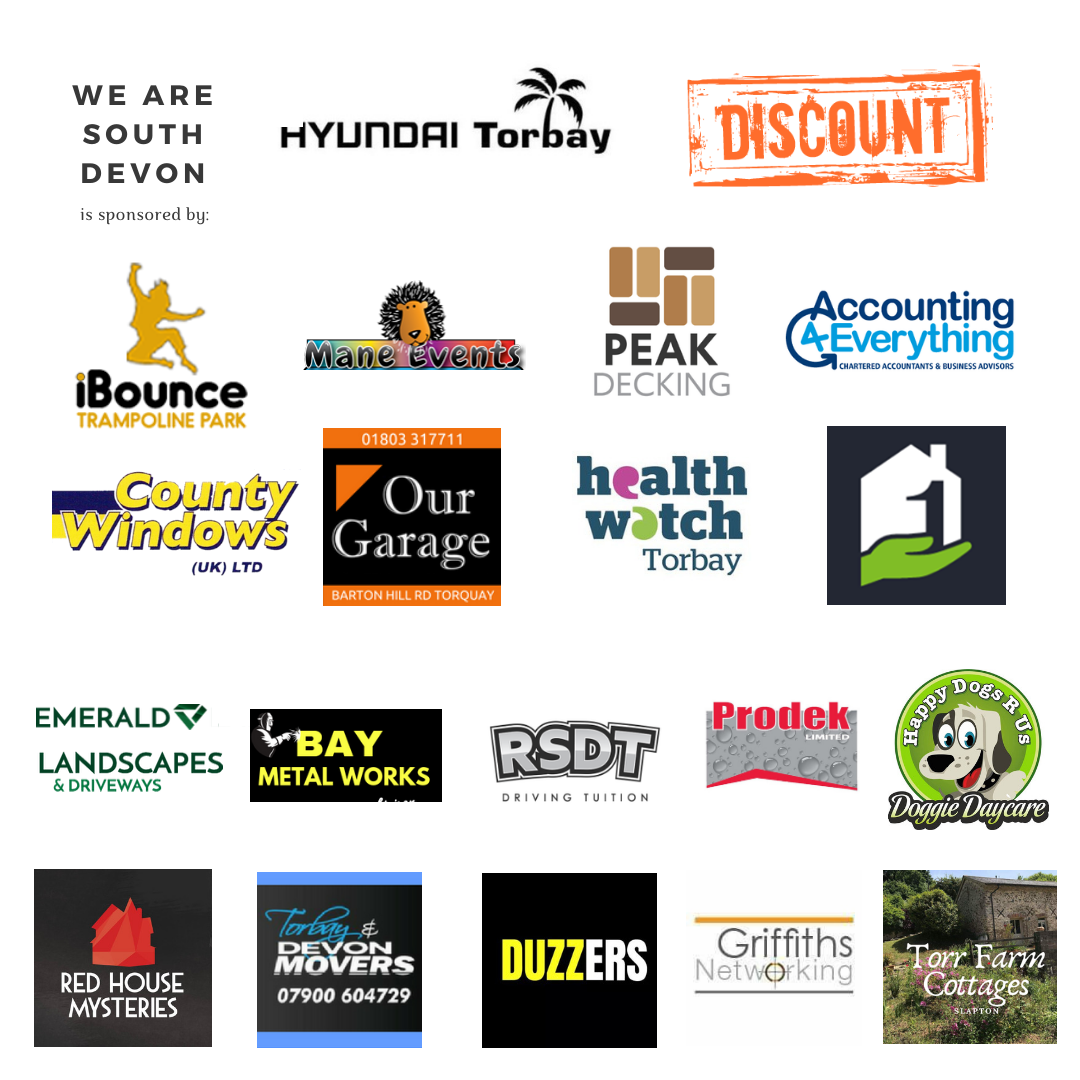 You can join us on our social media pages, follow us on Facebook or Twitter and keep up to date with whats going on in South Devon.
Got a news story, blog or press release that you'd like to share or want to advertise with us? Contact us