A bus ride through downtown Torquay isn't usually a laugh a minute.
But this ride was different.
Giggles. Chortles. Laughter out loud.
And all on a number 12 bus!
I was heading for Torre Abbey recently and found myself just one of a busload of passengers, tourists and locals alike, laughing endlessly at the driver's hilarious running commentary, punctuated by jokes (luckily his mother-in-law wasn't on board) and harmless pranks , like pretending to shut the doors on baffled pre-boarders.
By lucky chance my journey home was with the same driver, and as the bus waited by The Strand we had a chance to chat.
Steve Coombes has been driving in Torbay for decades – though he started as a conductor – and loves, he told me, to laugh and joke with his passengers, most of whom, like me, in turn love to be entertained. As a Londoner (seven years in Torbay now) I'm used to bus journeys in the city being pretty grim affairs: overcrowded, deafened by half the passengers shouting at mobile phones (why do people shout at their mobiles?), sickened by the stench of burgers and kebabs chomped at by selfish greediguts…Things in Torbay are rarely anything like as bad but, even so, the lovely scenery apart, a bus journey isn't for most of us a source of entertainment, let alone laughter.
Unless, of course, you happen to be one of Steve's lucky passengers.
One thing that struck me as I watched other passengers enjoying Steve's comedy (all performed as he drove with consummate skill, I have to add) was how many passengers clearly travelling alone were finding themselves joining in. Laughing aloud, talking back to their driver, chatting to each other.
It got me thinking about something that's been on my mind – and on many others' minds – ever since I moved to Torbay and began working in the voluntary sector, these days for Healthwatch. A couple of years ago I helped run a Red Cross project trying to address the common feelings of loneliness and isolation experienced by so many older (over fifty) people down here. The Ageing Well project that many of you will know about has a similar aim, and it's one of the priorities highlighted by a new Joint Health and Wellbeing Strategy announced by Public Health Torbay, including 'Enabling people to age well' – and reviving that sense of 'community' that lots of people feel we've somehow lost.
What I was seeing on the bus – and I remember hearing Steve a year or so ago making us laugh about a holiday he'd just come home from – was effortlessly putting all of that into practice. People of all ages, were, if only for the length of a bus journey, anything but 'lonely' or 'isolated'. Instead we were a community, laughing and enjoying being together.
Steve has lived in Torquay for more than 45 years and loves living and working here. 'As you know, he tells us, I've been driving buses in Torbay for 41 years – where has the time gone? Still, I have a few white hairs to prove it.'
Now, Steve is retiring, so he'll have more time to pursue one of his many hobbies – photography. 'I can get out there and take pictures in my time,' he says.
'My wife Debbie and I also love to travel abroad, and to cycle and walk for miles, and hope to continue as it will keep us fit.'
Great to think, then, that Steve can enjoy a long and active retirement – but what a loss for Torbay's many bus-riders!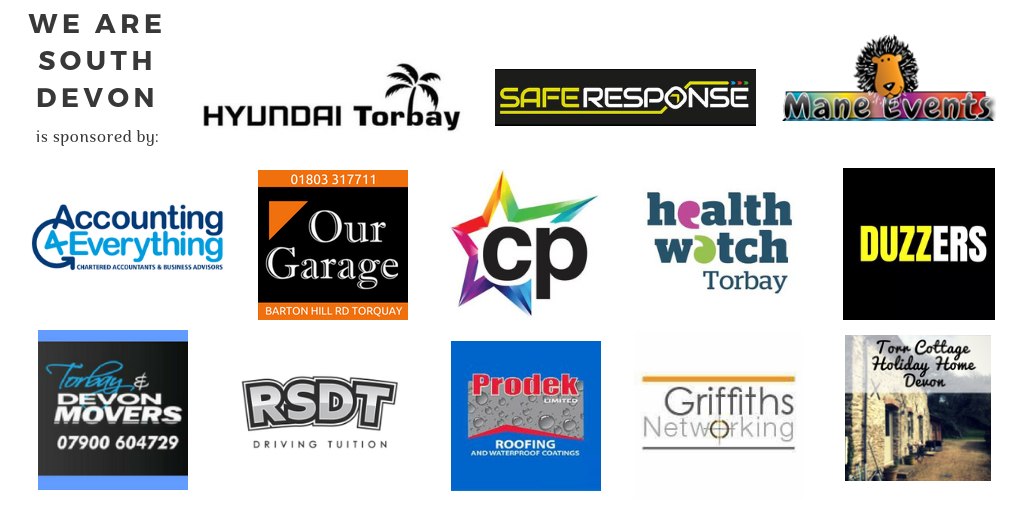 You can join us on our social media pages, follow us on Facebook or Twitter and keep up to date with whats going on in South Devon.
Got a news story, blog or press release that you'd like to share or want to advertise with us? Contact us