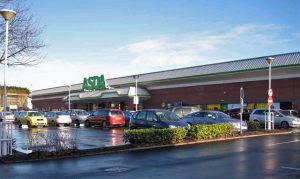 Do you shop in the Newton Road Lidls, or Plainmoor's Waitrose? Morrisons by the Zoo, or Fleet Street's Tesco? Or do you give your custom to smaller outlets?
How and where we shop tells us a great deal about our identity, our income and how our communities are changing. And you can sometimes get an idea of this evolution by looking at other places. Indeed, there's an old saying that where America leads, Britain follows a decade or so later. One instance of this is in our shopping behaviour.
America's primary retail change began in around 1950 and over the next 50 years 1,500 malls were built. By the 1980s malls had effectively become the new Main Streets of America – privately owned, privately policed and mostly accessible only by private car. This inevitably had a major impact on small town America which saw more boarded up shop fronts, poverty, homelessness and addiction. Many went into a cycle of decline – less middle class shoppers, fewer quality shops, more charity shops and discount outlets, increased levels of crime and a diminishing tax base leading to local councils having even less revenue to invest.
We can only take the parallels so far, however, as the main difference between Britain and America is the acute polarisation on grounds of ethnicity that is evident in the United States. And, of course, changes in Britain's town centres have been going on for centuries. Even as far back as 1938, for instance, J.M. Richards, was mourning the passing of the "personal and local character of the shops" to make way for chain stores. We also don't have the massive out-of-town malls – the closest we have probably being Trago.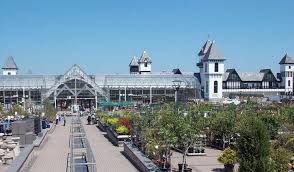 It was in the 1970s that the most significant change occurred in Britain. The big chains began to concentrate their expansion on building superstores on out-of-town sites. By the beginning of the 1990s there were five companies – Tesco, Sainsbury's, Safeway, Gateway, and Asda – controlling 60% of the market with a profit margin of 8%. This compared to a 2% profit margin in Europe, so inevitably foreign retailers were attracted: Aldi and Lidl (from Germany), Netto (Denmark), and Costco (America).
We shouldn't underestimate the power of those big beasts. When foreign competition began to arrive in Britain, the established companies collaborated with the Conservative government to make new out-of-town developments much more difficult. The major British firms had already secured the sites they required and in the mid 1990s, with their power entrenched, Tesco and Sainsbury's launched a return to our town centres, now largely lacking competition – the independent baker, the butcher and the book seller had by then largely disappeared.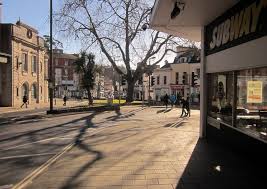 Nevertheless, there was some resistance to the march of the major retailers. In 1986 the Conservative government suffered a rare Commons defeat when the churches and trades unions joined forces to reject a reform of the Sunday trading laws. Yet, the major retailers just ignored the standing legislation and, just before Christmas 1990, opened hundreds of shops on Sundays. In 1993 the government accepted that the Sunday trading laws were unenforceable and passed legislation allowing the stores to do what they were already doing.
One great advantage that the new stores had over our town centres was that they had large free car parks. To counter this inequality, the Labour Party had a policy of statutory charging for all car parks. They dropped this commitment in 1998, leading some to see a link between the party and big business: Tesco was a major sponsor of the Millennium Dome, while David Sainsbury was the biggest party donor in Labour's history.
When Torquay's Willows development was built in the early 1990s, there was talk of it being the new Torquay town centre. Yet it wasn't just the growth of out-of-town shopping that enticed shoppers away from our smaller outlets and high streets. The growth of online shopping hugely affected all traditional retailers. And when the big stores started to disappear from our high streets – some moving to larger out-of-town centres and others failing – we were left with large gaps in our towns, to be filled with "value" retailers, betting shops and takeaway food stores. The decline in the number of bank branches and post offices further prompted the need to find new uses for vacated prominent and listed buildings – but they couldn't all be filled with Wetherspoon's and Yate's.
Over the past few decades all town centres have experienced physical, social and technological changes which affected the way they were used. We can now see how Britain's towns became increasingly polarised – on one side successful destinations which continued to attract shoppers and visitors and, on the other, failing centres with increasing vacancy rates.
Of course, Torquay and Paignton – and to lesser extent Brixham – had a further challenge which is still to be seen in our remaining iconic buildings and weathered charm. We were once top destinations which attracted many thousands of visitors from all over the nation. Indeed, Torquay was once the richest town in the country. This predominance began to be challenged in the 1950s and the 60s with the birth of the overseas package holiday.
So, will the out of town store always outperform the traditional town centre? Perhaps not. Again we can look to the United States. While there are still about 1100 malls in the U.S. today, a quarter of them are at risk of closing over the next five years. It's becoming evident that those large shopping centres were built for patterns of social interaction that increasingly don't exist. And Britain's shopping habits are similarly evolving. Our lives are online now, face-to-screen. It's a different sort of marketplace – efficient, unlimited in its offer, open all hours and often cheaper than the long-established shop, whether it's in our town centres or on the ring road. When technology finally allows accurate sizes in clothes and footwear to be bought online, one of the final bastions of traditional shopping will fall.
Perhaps then we shouldn't concentrate too much effort on rejuvenating the high street to make it look like it did in the 1960s. Torquay, in particular, has a legacy from our affluent times in an extremely long town centre – from Torre and Lucius Street to the Living Coasts. Therefore, as we see an increasing rate of closures, we may want to manage a contraction of those shopping areas, rather than just leave it to the cruel vagaries of market forces. We could also convert those empty spaces above the shops in Fleet Street. This could bring younger people back into the town centres to boost whatever shops are left. Leicester, for example, is offering student accommodation in its centre.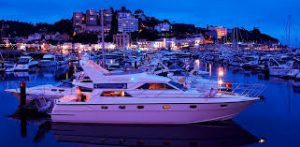 While significant reductions in local authority finances have limited public sector funding for public services, transport or other infrastructure improvements, some town centre management initiatives and partnerships have achieved much on relatively modest budgets. Locations – often those with the greatest heritage qualities – which offer entertainment, leisure, cultural and tourism activities have not just survived but thrived. Therefore, we need to ensure that we don't demolish the very individuality and quirkiness that will, in the future, attract visitors.
Some of how we invigorate our town centres is up to each of us. We can counter the loss of money from the urban communities of the Bay by spending with local entrepreneurs and producers. That money is more likely to be recycled within the locality, and create employment and boost local businesses. Indeed, the best way of maximising local benefits is to encourage local ownership – of businesses, of property and of public services.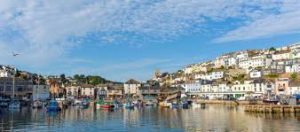 Further, we need to recognise the real importance of places we can meet and gather. And we may not have long to decide on how we maintain and retain our community connections. We are a social species and our wellbeing often relies on how and where we interact with others.
Automation and artificial intelligence has the potential to very rapidly eliminate millions of jobs across Europe, so the role that paid work plays in building and sustaining communities could be rapidly eroded. We may then see a need to return to our old town centres. But this means we have to adapt and rethink the civic and social role of urban spaces, and where the economic, social and environmental benefits end up. If there's one thing that we've learned, it's that change is inevitable, but progress isn't.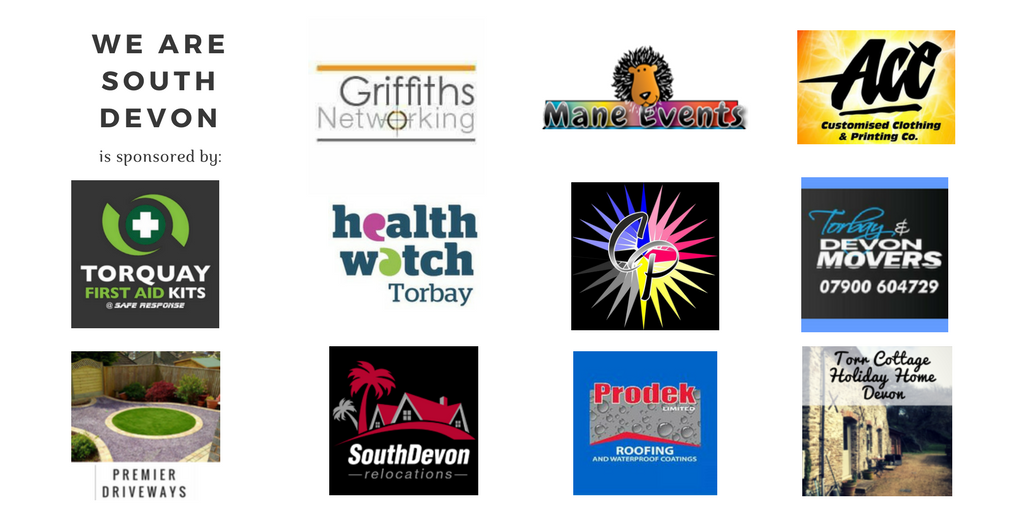 You can join us on our social media pages, follow us on Facebook or Twitter and keep up to date with whats going on in South Devon.
Got a news story, blog or press release that you'd like to share or want to advertise with us? Contact us