Torquay has been named one of the top ten places to visit in the UK by tourists from around the world.
Torquay came fourth in the top ten list of best-rated UK destinations, in TripAdvisor's Travellers' Choice awards.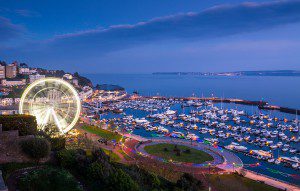 In at number one was London, followed by Edinburgh and Llandudno.
Torquay was next, coming higher than Liverpool, Blackpool, Belfast, York, Keswick and Glasgow.
Cockington Country Park, Kents Cavern and Babbacombe Model Village were listed as places not to miss.
For some great photos of Torquay, visit our gallery here
Voted top ten in the world were:
1-Marrakech, Morocco
2-Siem Reap, Cambodia
3-Istanbul, Turkey
4-Hanoi, Vietnam
5-Prague, Czech Republic
6-London, United Kingdom
7-Rome, Italy
8-Buenos Aires, Argentina
9-Paris, France
10-Cape Town Central, South Africa
You can visit TripAdvisors website here: www.tripadvisor.co.uk