There has been talk about a it on social media over the last few days, it's now official, Torquay is getting a brand new Bierkeller themed bar.
Opening in August, the bar will be situated at the old Blu Cargo site, just off of Fleet Street. The new bar hopes to reignite the town centre, giving party goers and fun lovers something new to enjoy.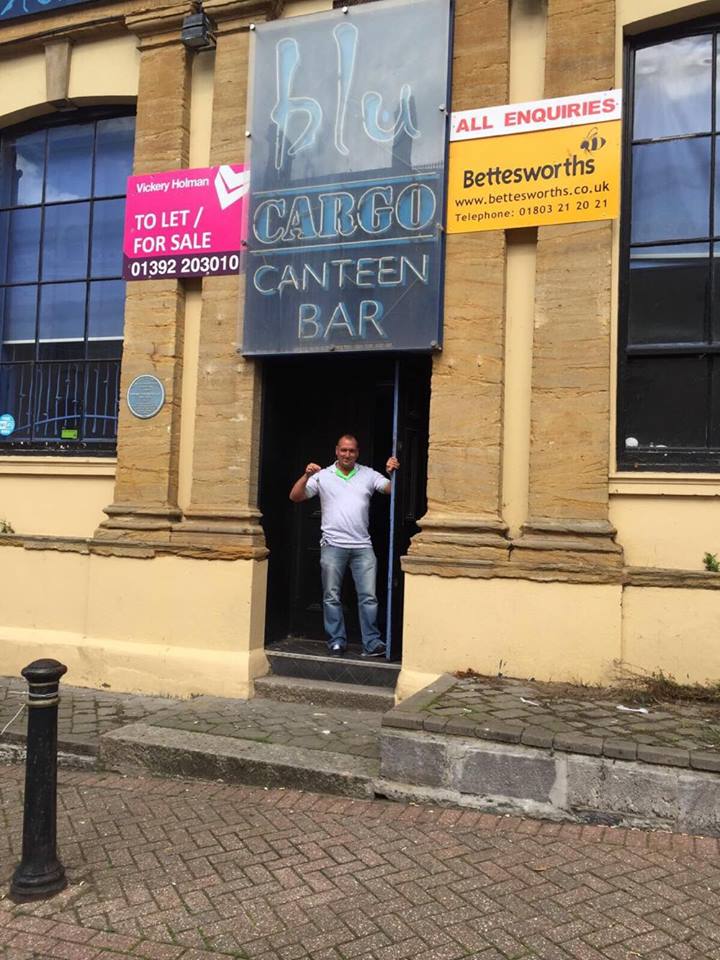 New owners Ashley Sims and Keith Byron completed on the deal today and have already started the renovations.
Keith said "I've lived here over ten years and the Blu Cargo and before that the Piazza were always the place to be, it was always buzzing and thriving so it was a shame when it closed for as long as it has, we've got some exciting plans for the place which are being actioned right now."
Keith and Ashley have recently transformed the fortunes of the Apple and Parrot in the harbour and are keen to expand their portfolio. Promoter Micky Sheenan has joined the team and is responsible for putting the music at the Apple and Parrot onto the next level, attracting bands and artists that would usually be seen at larger venues.
Ashley told us: "I lost interest in this project as soon as I found out that licensing didn't want a  'stand up to drink' establishment, they wanted a sit down; mainly eating venue. This wasn't my idea, it was Micky Sheehans. When I told him about the licensing criteria he just said 'lads, that place is crying out to be a Keller, I've seen them in Bristol and Cheltenham and they are the next big thing' and that was that."
Work commences now and Der Bierkeller will be opened in August.