There was a claim that there were once 21 pubs between Torre and the Strand.
 So we asked Locals what they were. We found many, many, more.
Some were still going; many had closed or changed their names. We didn't include Plainmoor, Hele or Shiphay but have wandered a bit up into Ellacombe. Then there were the harbourside bars and a few much-loved clubs and even a wine bar. So those have been added.
We also didn't put any limit on when they were open, so some go way back into the nineteenth century or even further.
To date we have a list of 136!
An (*) means that it has closed.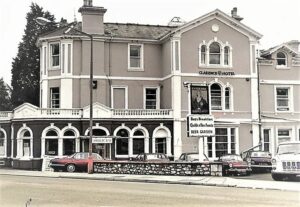 1. The Clarence Hotel*
2. The Upton Vale*
3. The Church House*
4. The Torbay Inn/The Pelican/Parrot*
5. Upton Social Club
6. The Globe/Printers' Elbow II*
7. The Sportsman's*
8. The Carpenter's Arms
9. The Stagg Inn*
10. The Torre Abbey/Sportys
11. The Avenue Hotel/Bull & Bush
12. The Railway*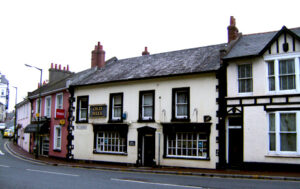 13. The Rising Sun/The Old Mill/DTs
14. The Brunswick/Fox & Firkin*
15. The Lansdowne
16. Deja Vu wine bar*
17. The Bodega
18. The Rainbow House
19. The Mexican Bar
20. The Victoria and Albert
21. El Sombrero
22. The Strand Bar
23. Lautrecs Wine Bar
24. The Trades Club*
25. RAFA Club/Raffles
26. The Union Hotel*
27. The Conservative Club – Torre*
28. The Conservative Club – Higher Union Street
29. The Conservative Club – Parkhill Road*
30. The Madison Club/The Hot Spot/Doodles*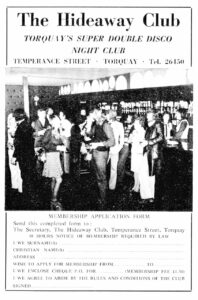 31. The Rockingham/The Hideaway*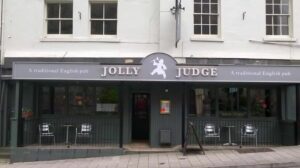 33. The Exeter Inn/Jolly Judge/The Pig in Black/Wig & Pen*
34. Chaplins/The Iron Bar/The Castle/Plonkington's Wine Bar
35. The White Hart*
36. The 27 Club*
37. Carousel Club*
38. The Grapes/The Pickwick/Twiggy's
39. The Manor/The Old Skool Bar
40. The Empire Ballroom/The Scotch Club/Tiffs in Town/Tiffs Club/Monroe's*
41. Top of the Town*
42. The Klondyke*
43. The Alpine*
44. EJs*
45. The Braddons/Post Horn*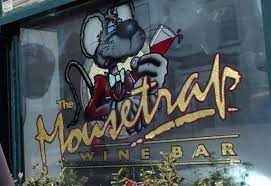 46. The Mousetrap*
47. The Melville/Clipper*
48. The Madeira*
49. The Coburg*
50. The Warren*
51. The Falcon/Town House*
52. Gatsby's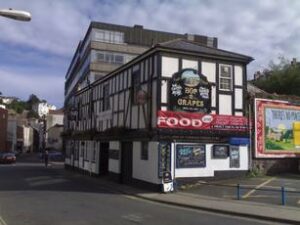 53. The Banner Cross/Hop & Grapes*
54. The Pembroke/Ellacombe Inn/The Pub*
55. The Country House*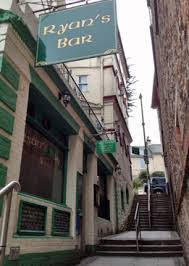 56. The London Inn/Ryans Bar
57. The Old Lion Inn*
58. The London Inn- Pimlico*
59. The Boulevard*
60. The Green Room*
61. The Forresters- Stentiford Hill*
62. The Prince of Wales*
63. The Golden Lion*
64. The Royal Oak Inn*
65. The Queens Arms*
66. The Forresters/Printers Elbow*
67. The Cider Press
68. The Piazza/Blu Cargo/The Bierkeller*
69. Bluitts*
70. The Ex Serviceman's Club*
71. The Merry Monk*
72. The Grafton*
73. Queens Arms*
74. Duke of York*
75. Diamond Lils*
76. Banx Bar*
77. The Hole in the Wall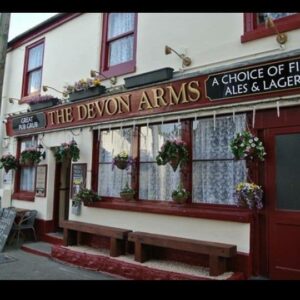 78. The Devon Arms
79. The Crazy Horse*
80. Candyfloss

81. The 400/5th Avenue/ Ritzys/Route 66 *
82. The Gibbons/Park Lane
83. The Hesketh/The Stumble Inn*
84. The Meadfoot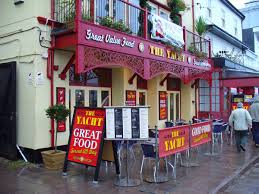 85. The Yacht/Cinnabar
86. Starbase*
87. Four Seasons*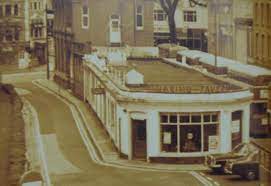 88. Marine Tavern*
89. The Bed Bar*
90. The Fleet*
91. Schooners*
92. Revolution
93. Judy Gs
94. Cafe Royale
95. Captain Peppers
96. Bar Med/Green Ginger
97. Trent's*
98. Woody's
99. Below Decks
100. The Outrigger
101. Seamus O Donnell's
102. The Paradise Castle
103. The Cavern*
104. The Sidewalk*
105. R'n'Bs*
106. Elton's
107. Stax*
108. The Soda Fountain*
109. The Black Cat*
110. The Bird in Hand*
111. Seamus O'Donnells
112. JD's
113. The Berkeley Club
114. The Clocktower
115. Shiraz
116. Vaughans,
117. Offshore,
118. SoHo
119. Mambos*
120. Albert's Bar
121. Ibiza Bar
122. TwentyOne
123. TQ1/Zulus
124. Rock Garden/Yates Wine Lodge
125. TQ2
126. Visto Lounge
127. Harvester
128. MoJo's*
129. The Compass Club
130. Zanzibar
131. Venue
132. Claire's*
133. Woody's*/Apple and Parrot
134. The Dungeon*
135. Hennessy's/Bamboo Bar
136. Spartacus/Lazers*