Torquay United football club have taken a stand to raise awareness of male violence against women and girls by promoting positive masculinity within the local community.
The White Ribbon campaign, which is a male-led global initiative, aims to proactively engage males from all walks of life to stand up and challenge violence against women and girls.
The 25 November is the international day that celebrates the White Ribbon campaign and it also marks the start of 16 days of action against domestic and sexual violence, ending on the 10 December.
Police crime statistics between April 2017 and March 2018 identifies that there were 3,268 domestic abuse incidents in Torbay. Since April 2016, over 75% of sexual offences in Torbay have been classified as serious sexual offences with victims being overwhelmingly female.
The White Ribbon campaign acknowledges that whilst men are also subject to violence in many different forms, it is women who are disproportionately and considerably more likely to experience repeated and severe forms of abuse.
Torbay Council is leading the way in raising awareness of violence against women and girls by becoming the first organisation in the South West to receive White Ribbon accreditation. The campaign recruits all year round and currently has nine male ambassadors and six female champions from various local organisations.
Councillor Julien Parrott, Executive Lead for Adults, Torbay Council, said: "The White Ribbon campaign is just part of our work to tackle the appalling effects of Domestic Abuse and Sexual Violence on the lives of women and girls. The enthusiasm and support we are receiving from Torquay United, and the players in particular, is hugely important in spreading the word that any male violence toward women and girls is totally unacceptable. We should all be very proud of their stand."
Channelling the power of football into positive causes, Torquay United's involvement will provide positive role models to men and young boys within the football community, encouraging healthy and non-abusive relationships.
Emma Potter, Inclusion manager of Torquay United Community Sports Trust, said: "Torquay United Community Sports Trust and Torquay United Football Club are delighted to promote and be involved within the White Ribbon Campaign. As a Football club and sports organisation we are proud to stand up against male violence towards women and advocate positive change. Our aim is to promote such change through the means of positive male role models within football and sport".
This year, the Torbay White Ribbon campaign will be arranging local events to encourage men and boys from all walks of life and ages to make a stand. Below are some of the events that will be taking place this year:
Dedicated match held by Torquay United Football Club
Local Boxing event at Acorn Community Centre
Torquay United Community Sports Trust attending local schools
White Ribbon 'On Tour' banner
If you have suffered from domestic abuse or sexual violence or would like to find out more about the White Ribbon Campaign and how to get involved you can visit http://www.areyouok.co.uk/
For more details on how to apply to become a male ambassador or female champion please visit: www.whiteribbon.org.uk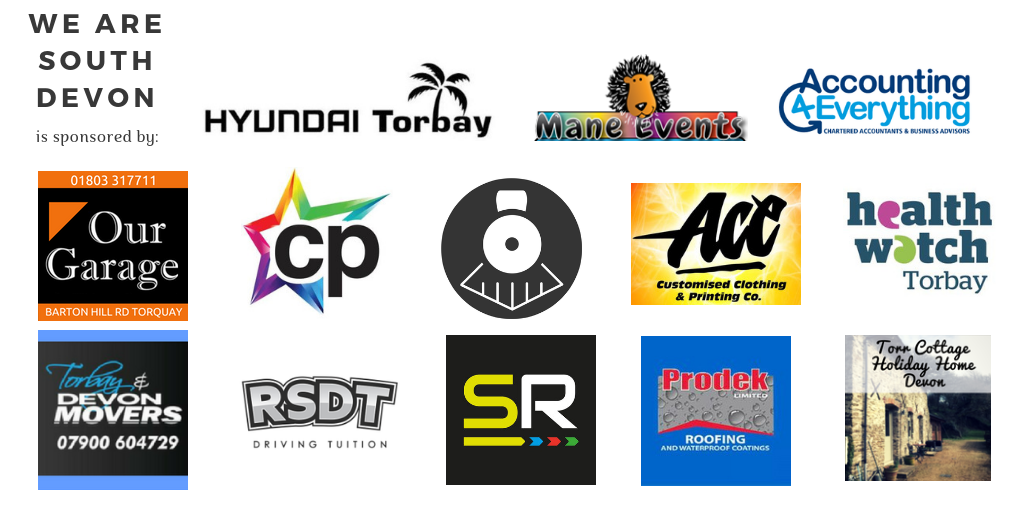 You can join us on our social media pages, follow us on Facebook or Twitter and keep up to date with whats going on in South Devon.
Got a news story, blog or press release that you'd like to share or want to advertise with us? Contact us