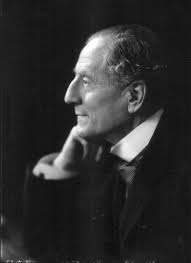 Colonel Sir Charles Rosdew Forbes-Leith, 1st Baronet (1859-1930) was first elected as Torquay's Conservative MP in 1910 and served for the next 13 years (pictured above).
Known as Charles Burn until 1923 and as Sir Charles Burn, Bt, between 1923 and 1925, he was a British army officer and Conservative Party politician. He had served in the 8th Hussars and the 1st Dragoons, before being transferred to the 3rd (Militia) Battalion of the Gordon Highlanders in 1899. He was seconded for service with the Imperial Yeomanry in South Africa on 31 January 1900, after the outbreak of the Second Boer War, and was in command of a Battalion. He later served with the Westminster Dragoons.
Charles scraped into Parliament in December 1910 with a majority of just 130 – overturning a Liberal majority of 11 in the January 1910 election. He then held the seat until it was won by the Liberal Party in 1923.
Charles was Aide-de-camp to King George V from 1910 to 1926 and was created a baronet – of Jessfield near Edinburgh in the County of Midlothian in 1923. He married the Honourable Ethel Louise Forbes-Leith, daughter of Alexander Forbes-Leith, 1st Baron Leith of Fyvie. And when Lord Leith died in 1925 without male heir – resulting in the extinction of the title – Charles changed his name by deed poll to Charles Forbes-Leith of Fyvie and inherited the family seat of Fyvie Castle.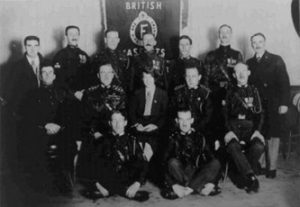 It's Charles other political affiliations that are of interest. Alongside his membership of the Conservative Party, Charles joined the British Fascisti on its formation in 1923 and sat on its nine man Grand Council. He was also a member of the National Citizens Union, a right wing pressure group.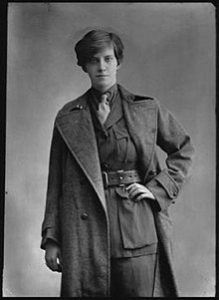 The British Fascisti were Britain's first explicitly fascist political party and were founded by Rotha Lintorn-Orman (1895-1935), a member of the Women's Volunteer Reserve during the Great War (pictured above). Her anti-Communist views and liking for Mussolini led her to try and follow the dictator's example .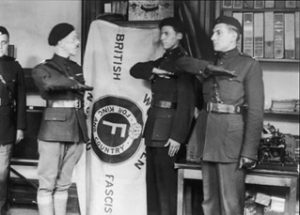 Though the Fascisti were inspired by Mussolini's March on Rome – adopting a blue shirt and beret uniform – they seem to have been viewed almost as an adult version of the Scouts (see above). Indeed, the Fascisti don't seem to have been perceived as much of a threat by the other political parties – they even acted as stewards at Conservative Party meetings and canvassed for Tory candidates.
The British Fascisti became the British Fascists in 1924 as the original name was considered a bit too foreign sounding.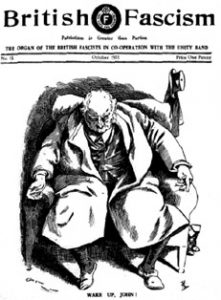 At their peak in 1926 the British Fascisti only had a membership of a couple of thousand – and by the early 1930s the party had been eclipsed by Oswald Mosley's British Union of Fascists. As is still the case today far right political groups fall out, and in 1933 a BUF fighting squad wrecked the British Fascist's London offices. The British Fascists struggled on but were declared bankrupt in 1934.
Here's a short video of 10,000 British Fascisti in Trafalgar Square in 1924: