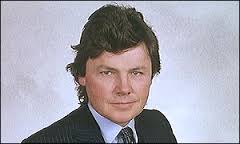 At 2am on 2 May 1997, after three recounts, the Liberal Democrat Adrian Sanders was elected as MP for Torbay. Adrian had taken on the 5,787 majority of the sitting Conservative MP Rupert Allason and won by the narrow margin of 12 votes.
The possibly apocryphal story goes that Rupert had lost his seat because he failed to tip a local pub waitress a week before polling day. Taking umbrage, fourteen Conservative-voting waiters then switched to the Liberal Democrats in protest… and Rupert lost by 12 votes.
As well as being Torquay's MP for a decade Rupert Allason was a military historian and journalist and wrote books and articles on espionage under the pen name Nigel West.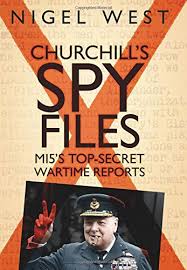 Rupert had followed his MP father into politics by first contesting Kettering in 1979 and then Battersea in 1983. He was finally elected as Conservative MP for the traditionally Tory seat of Torbay in 1987. Indeed, Torbay was considered such a safe Tory seat it was known as 'Torybay' and was often the first constituency to be declared on election night.
Rupert was a very affluent MP. His books alone made him a millionaire while his family background helped. His father Lt-Col James Allason served on Mountbatten's staff in India during the war, and became a successful insurance broker before serving as the Tory MP for Hemel Hempstead for 15 years.
Such affluence and its associated self-confidence informed Rupert's character. He even developed a reputation as a bit of a playboy MP. – his brother Julian described his enthusiasm for women, "You could almost set your watch by them. Always incredibly leggy and good looking, they would last exactly a year before they were changed." His preferred mode of transport was a Porsche, and he once said that he couldn't bear the idea of being a minister because it involved being driven around by a government driver in a car called an Allegro.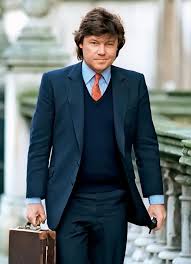 Rupert accordingly became a maverick in Parliament – his one hobby listed in Who's Who was 'sailing close to the wind'. In 1988 he was one of only 20 Tory rebels to vote for reform of the Official Secrets Act, joining awkward-squad members such as Jonathan Aitken, Teddy Taylor and Richard Shepherd.
Rupert has been described as being a Thatcherite with liberal leanings on domestic issues. He was opposed to ceding greater power to the European Union and in 1993 he was the only Conservative who refused to vote for the Maastricht Treaty when it was made into a motion of confidence. The vote was narrowly won but his abstention caused him to have the party whip withdrawn for a year.
While in the House of Commons, he campaigned against the use of Public Interest Immunity Certificates, and bravely exposed the arms-dealing activities of the billionaire publisher Robert Maxwell. He was sued for libel by Maxwell but won the case, winning record damages for a litigant in person by counterclaim.
As noted, Rupert was also an author and wrote thrillers, but his main contribution was as the historian Nigel West where he concentrated on security and intelligence issues and his controversial books frequently made headlines. He was particularly skilled in tracking down former agents and persuading them to tell their stories. A frequent speaker at intelligence seminars, Rupert lectured at both the KGB headquarters in Moscow and at the CIA headquarters in Langley, Virginia.
Rupert became the most prolific litigant in Commons history and was involved in more than 20 civil court actions in which he represented himself without lawyers – one involved Alastair Campbell, then a Labour journalist.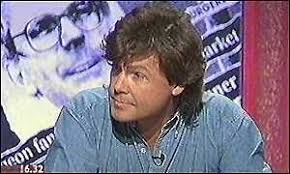 Many of these cases were successes for Rupert. However, some were not. In 1998 he brought a libel action against the BBC's Have I Got News For You (pictured above), suing over comments made in a book based on the show which read: "… given Mr. Allason's fondness for pursuing libel actions, there are also excellent legal reasons for not referring to him as a conniving little shit." He lost.
In 2001, he sued the publishers of 'The Enigma Spy', an autobiography of the Soviet agent John Cairncross. Analysis of the book had concluded that the work was 95 per cent the handiwork of the late John Cairncross, Moscow's elusive Fifth Man, and that Rupert's input had been at best 5 per cent. Rupert claimed that he had collaborated with Cairncross and sued the book's publisher, Random House, for 50 per cent of the proceeds. He lost the case, and was ordered to pay costs of around £200,000. In passing judgment the trial judge said that Rupert was "a profoundly dishonest man" and "one of the most dishonest witnesses I have ever seen".