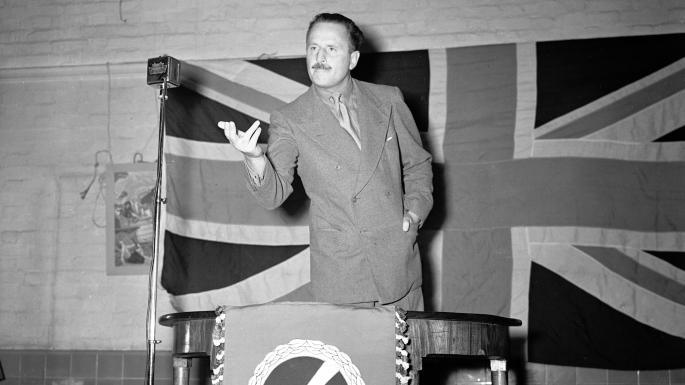 Including civilian deaths, the Second World War killed between 50 million and 80 million people. At the end of the war Fascism had been overcome and most thought that the ideology had been destroyed. Yet, after 1945 the British far right slowly came back to life.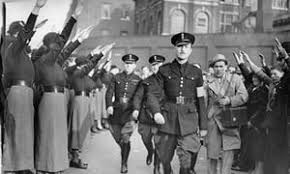 During the conflict the British Union of Fascists had been banned outright by the government with its leader Oswald Mosley (pictured above), along with 740 other Fascists, being interned. After the war Mosley resumed his leadership position by forming the Union Movement in 1948. One of those unreformed BUF and Union Movement activists was Torquay's Sidney Proud who claimed to have fought with the Falange during the Spanish Civil War. Along with Mosley, Proud had been interned. On his release, he travelled to Spain where he opened the Spanish Travel Office which offered "affordable holidays in sunny Spain". These vacations were particularly popular with Union Movement members who could wear their banned Blackshirt uniforms in public. Proud's company also operated as a front for a currency smuggling operation, run with his tour guides which included prominent Union Movement figures.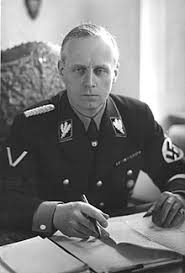 In 1955 Proud utilised his links with the surviving families of Nazi leaders to invite Adolph von Ribbentrop (son of Torquay visitor Joachim von Ribbentrop, pictured above) and Gudrun Burwitz (daughter of Heinrich Himmler, the architect of the Holocaust) to Britain. During her stay, Burwitz spoke at Union Movement meetings and told those present that, her father was "a great man, a very misunderstood man whose reputation had been destroyed by the Jews". She later remembered that "I got to know many fascists there". In one photograph Proud can be seen leading Burwitz and von Ribbentrop in singing the Horst Wessel Lied, the Nazi Party's anthem. Burwitz showed her appreciation by presenting Sidney Proud with a photograph album depicting her father and Hitler together. This album was acquired in the 1960s by Yad Vashem, the Jewish people's memorial museum to the victims of the Holocaust in Jerusalem.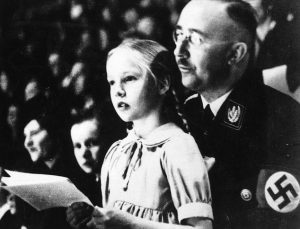 However, the visit caused Burwitz, 26 at the time, "terrible embarrassment" and she lost her job as a dressmaker's apprentice. Before anyone feels sympathy, Burwitz (pictured above with her father) was no innocent. She never renounced Nazi ideology and repeatedly sought to justify the actions of her father. She was a member of Stille Hilfe (Silent Help), an organisation providing support to former SS-members, including Klaus Barbie of the Lyon Gestapo, and Martin Sommer, the 'Hangman of Buchenwald'.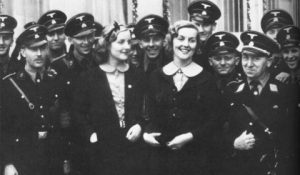 Her host, Sidney Proud, later fell out with Mosley. This wasn't connected to ideology, however. Proud's daughter was in a relationship with Alexander Mosley, the son of Oswald Mosley and Diana Mitford (pictured above), which caused the dispute. Proud then left the Union Movement and joined the National Socialist Movement, which was formed on 20 April 1962, Hitler's birthday (pictured below).
There may be something about Torbay. Using the Bay as a base, a number of far-right groups have based themselves in our three towns and have attempted to organise across the South West – the National Front in the 1970s, the British Movement and the Patriotic Forum in the 1980s, and the British National Party more recently. All have failed to make much of an impact.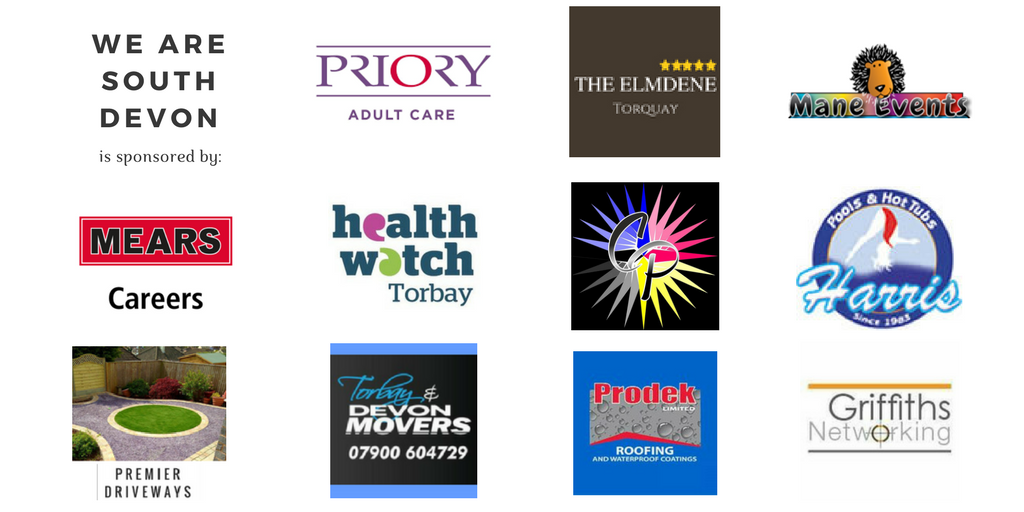 You can join us on our social media pages, follow us on Facebook or Twitter and keep up to date with whats going on in South Devon.
Got a news story, blog or press release that you'd like to share or want to advertise with us? Contact us