In 1899 Eden Phillpotts returned to Devon and moved into his Torquay house. The house is long gone, first to be replaced by the South Devon College of Arts and Technology and then by Torre Marine (pictured below). Eden's house had extensive orchards and he planted a magnolia tree, which now provides the name for one of the roads on the estate.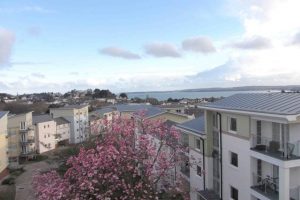 Eden Phillpotts (1862-1960) was an author, poet and dramatist. Born in India and educated in Plymouth, he worked as an insurance officer for 10 years before studying for the stage and becoming a London-based writer. Eden's literary career began with 'Children of the Mist' in 1898, and encompassed over 250 books, plays and poetry collections.
He is best known as the author of his Dartmoor cycle of 18 novels and two volumes of short stories. Eden was for many years the President of the Dartmoor Preservation Association and cared passionately about the conservation of the Moor. One of his novels, 'Widecombe Fair', provided the scenario for his comic play 'The Farmers Wife' which went on to become a 1927 silent movie of the same name, directed by Alfred Hitchcock:
Less well known is Eden's strong agnosticism and, though he mostly kept his views on religion out of his novels, many of his articles expressed skepticism. Following his beliefs Eden became an honorary associate of the Rationalist Press Association and donated poems indicating his rejection of faith to the RPA Annual. The RPA was founded in 1899 by a group of free thinkers to promote secularist literature that was too anti-religious to be handled by mainstream publishers and book sellers. The RPA changed its name to the Rationalist Association in 2002.
The atheist ex-priest and historian Joseph McCabe wrote of Eden's beliefs later in the author's life: "I have often been his guest and found no man nearer to me in his opinions (on religion), but though he remains an agnostic, in recent years he has become milder and more conservative."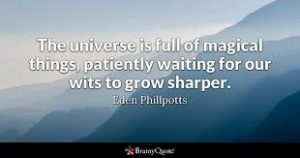 Eden was also the author of mystery novels, both under his own name and the pseudonym Harrington Hext. He further wrote 35 plays for the stage, some of them very successful.
In 1912, Eden wrote a dramatisation of his novel 'The Secret Woman' (1905). However, his work offended the strict stage censorship of the time and the Lord Chamberlain ordered that several sentences in the play should be removed. Eden refused on principle and the play was banned. In an interview with the Torquay Times in February 1912, entitled 'Torquay novelists play banned, Plan to outwit the Censor', Eden stood his ground. "I do not intend to alter one word of the play," he said.
Rallying to his support, 24 of Britain's most famous dramatists, writers and poets, including George Bernard Shaw, JM Barrie, Arthur Conan Doyle, HG Wells, Jerome K Jerome, and Henry James, rallied to support Eden's stand. In a letter to The Times they wrote: "Never in all these years of novel writing has a word been breathed to any responsible paper or person against his fair fame, but the moment he has the ambition to write a play in the same spirit which inspired his novels he is at the mercy of an official who knows no better than to use him thus. Mr Phillpotts is the victim today, but of course it may be any of us tomorrow."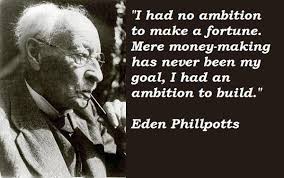 Sadly, however, 'The Secret Woman' doesn't seem to have been really that scandalous and has been described as "a labouring melodrama about illicit passion and murderous revenge". So what were those sentences that so alarmed the censors? First, a warning: For those easily offended, look away now!
The offending lines that may have aroused Edwardian sensibilities were: "I saw the two of them thicken into one"; "The way of a man's body. My flesh and blood's a bit too much for you"; and "I only nursed my flesh."
This was a stand of principle. As the Lord Chamberlain had decreed it was illegal to charge for admission to see 'The Secret Woman', donations from Eden's sympathisers allowed London's Kingsway Theatre to present six private performances where 3,000 seats were given away.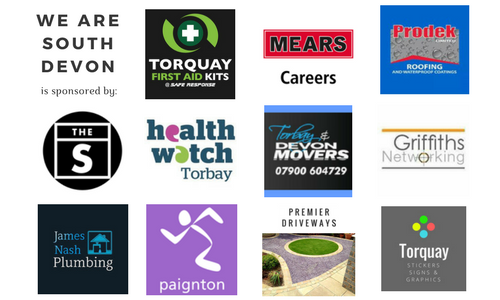 Return to our home page for more local news here.
You can join us on our social media pages, follow us on Facebook or Twitter and keep up to date with whats going on in South Devon.
Got a news story, blog or press release that you'd like to share or want to advertise with us? Contact us