Police in Totnes have helped a homeless man who had been sleeping rough in the town accomodation.
PCSO Jason Vasey has been commended for his work by Sgt Tim Perrin for assisting the young man to find accommodation.
The man had previously gone to council offices himself but had become overwhelmed. This time, with support, accommodation was found and police dropped him to it and made sure he was settled.
Posting on Totnes Police's Facebook page. Sgt Tim Perrin said: "Over the last few days, we have repeatedly found the same male bedded down inside various locations in the town, sheltering from the poor weather. He has nowhere to go.
"On the previous two occasions, he has not wanted to talk with us, gathered his things and left. Yes he has committed a minor offence and frightened cleaning staff when he has been discovered, but prosecuting him isn't really in the public interest. He is not a criminal. He is a vulnerable young man that needs help.
"On the third occasion however, he did begin to engage with us.
"He gathered his things, in his usual very tidy, orderly fashion and placed them in his ruck sack. We were pleased when he allowed us to take him for a ride up to the Council offices to speak with their housing department. He had tried before himself, but ended up being overwhelmed and walking out.
"A few phone calls, a few forms to fill out and the male was found accommodation. Yes, admittedly this was not in Totnes. Totnes suffers a distinct lack of accommodation. So we dropped him to Torquay and made sure he settled into his new place. Is he now warm, does he now have shelter, is he safe, is he now closer to more of his friends? Yes and he was delighted.
"And who was responsibly for this? The monster that is PCSO Jason Vasey!
"Please remember if you see us in town talking with our 'street attached' individuals, we are not harassing them. We are engaging with them to help them. We are rarely interesting in prosecuting them. We want to help find them somewhere to live. Somewhere they can call their own. To help them with their addiction issues. To help them find work. To build bridges with their families. To deal with any mental health issues. It's is not, 'out is sight, out of mind'. It is a genuine desire to help people. That's why we joined the job.
"This is the sort of work that will cause our toilets to re-open, reduce begging, reduce ASB. Of course, we are very keen to deal with drug dealers who cause so much harm.
"This is a snippet of the work we do as we have many other priorities, with diminishing resources.
"In any case, I'd like to publicly commend Jason for his work. He takes a bashing on social media sometimes, so it's good to set the record straight,"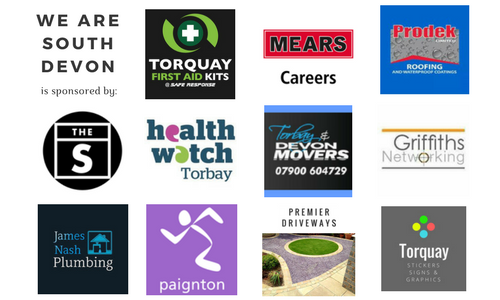 Return to our home page for more local news here.
You can join us on our social media pages, follow us on Facebook or Twitter and keep up to date with whats going on in South Devon.
Got a news story, blog or press release that you'd like to share or want to advertise with us? Contact us