Travellers have arrived in Torbay, pitching up in Galmpton on Monday evening.
So far, there are 7 caravans parked on Warborough Common near Windy Corner.
Boulders surround the area but these were simply moved to gain access.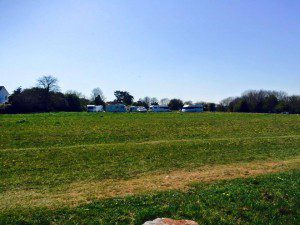 There have been reports on social media of men knocking on doors in the local area, offering to tarmac driveways.
One resident told us:
"This isn't the first time that travellers have set up there. It seems to get earlier every year, I guess everyone is taking advantage of this great weather!"