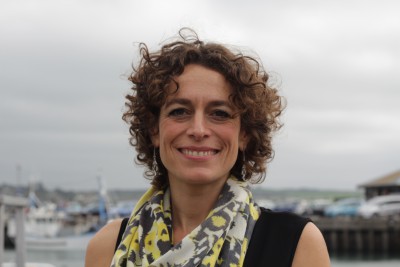 Put the kettle on! Next week, The Singing Kettle in Belgrave Road, will be aired on prime-time TV with 'fixer' Alex Polizzi.
The tea rooms, in Belgrave Road, run by husband & wife Raymond & Marlene Messer together with daughter Cassie will appear on Tuesday's show at 8pm.
This is all part of Ms Polizzi's campaign to save some of Britain's family businesses.
Unfortunately, Raymond did admit they didn't get what they were hoping for from the show, with Alex and himself having a few disagreements. However, he is not sorry to have taken part. He believes this will give Torquay another boost in bringing people into the area and hopes for an increase in footfall.
Wife Marlene stated they wish they could have walked away at times, but it will definitely make an interesting programme.
With "The Hotel" currently splitting opinions of the effect on the local area – do you think more television exposure on programmes such as this are a good thing?
Well let's see….  put the kettle on – Tuesday 8pm