Two Plymouth men have been charged with the murder of a 27 year old man.
Tanis Bhandari died following an attack outside The Kings Arm's in Tamerton Foliot on New years day. The incident also left four others seriously injured. One man remains in hospital in a critical but stable condition, the others have since been discharged.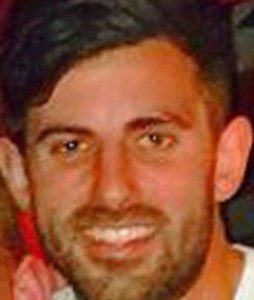 Ryan Williams, aged 21, of Landulph Gardens, St Budeaux, and Donald Damian Pemberton, aged 20, of Haydon Grove, St Budeaux, have been charged jointly with the murder of Tanis Bhandari.
They have also both been charged with being in possession of an axe and a knife in a public place.
Both men will remain in police custody until their appearance at Plymouth Magistrates' Court on Monday 5 January.
Detective Inspector Gregg Dawe, Senior Investigating Officer, said: "An axe and knives have been recovered and searches are continuing in the Milford Lane area for any further knives that may have been used.
"I want to thank everyone who has assisted us with the police investigation so far.
"Searches and enquiries are continuing in relation to this incident."
People have been paying tribute to Tanis on the Facebook page 'Tanis Bhandari – 'Noble" Man R.I.P'
A petition has also been set up – 'Having a knife is a three way problem. Knife, Life, Life'
You can view and sign the petition here: https://www.change.org/p/mp-chris-grayling-justice-secretary-having-a-knife-is-a-three-way-problem-knife-life-life?