The UK Health Security Agency (UKHSA) South West is strongly encouraging all pregnant women to book their flu and COVID-19 vaccines to protect themselves and their babies against the heightened risks of these infections during pregnancy.
Pregnancy changes how the body responds to infections like flu and COVID-19 and puts them, and their babies, at higher risk of complications requiring hospitalization than non-pregnant women. The flu and COVID-19 vaccines are the best defence we have against serious infections. Vaccinated women have a lower risk of severe disease requiring hospital treatment and it reduces the risk to their unborn child of stillbirth and prematurity.
All vaccines go through a regulatory approval process to ensure they meet strict safety and effectiveness checks. Millions of women in England have had the flu vaccine during pregnancy since this was introduced in 2011. Additionally, over 300,000 doses of COVID-19 vaccine have been given in pregnancy, with more than 400,000 women receiving at least one dose of COVID-19 vaccine before conceiving and going on to give birth.
Last winter (2022-2023), only 41.1% of pregnant women in the South West took up the offer of the flu vaccine, which was above the England average of 35%. However, this was less than the figure for 2021-2022 of 43.7% for the South West.
Helen from Stroud in Gloucestershire, has recently given birth and caught COVID-19 towards the end of her pregnancy, she said: "I'd been meaning to get my COVID-19 vaccine but hadn't got around to booking an appointment. Testing positive for COVID at 39 weeks pregnant was a real wake-up call in terms of how much better protected I would have been if I had received the latest dose of the vaccine.
"I've had COVID previously and found my symptoms were so much worse this time, and although I didn't have severe complications, I'd been told that if I was still positive when I went into labour, that I'd have to give birth in an isolated room under COVID measures, which wasn't the plan at all.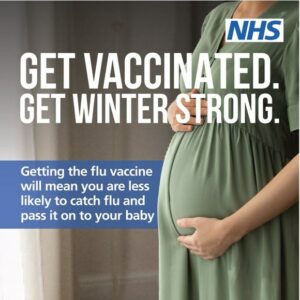 "If you are at any stage in your pregnancy do not put off getting your COVID-19 and flu vaccines – they protect you and your baby and mean that you have one less thing to worry about."
Dr Charlotte Bigland, Consultant in Health Protection at UKHSA South West said: "Taking up both the flu and COVID-19 vaccines provides the best protection for both pregnant women and their baby, reducing the risk of severe complications, intensive care needs, stillbirth, and prematurity.
"The vaccines also provide some level of protection to your newborn in the first few months of life, which is particularly important for flu as babies under 6 months old are at high risk of severe disease.
"The flu and COVID vaccines have a good safety record for expectant mothers at every stage of pregnancy. It's natural to have questions about vaccines during pregnancy, so please reach out to a healthcare professional to get the facts about these vaccinations."
Dr Ranee Thakar, President of the Royal College of Obstetricians and Gynaecologists, added: "We are urging all pregnant women to get their free COVID-19 and flu vaccines, to give themselves and their babies the best protection this winter. Both vaccines are safe and can be given at any stage in pregnancy.
"The low vaccine uptake last winter was really concerning, as we know pregnant women are more vulnerable to COVID-19 and flu infection and both viruses can cause severe illness in pregnancy.
"Maternity and wider NHS staff are well-trusted by the public, so we encourage all health professionals to recommend and discuss vaccination with pregnant women at every available opportunity."
Three reasons to get the flu and COVID-19 vaccines in pregnancy:
– Reduce the chance of you becoming seriously unwell
Pregnancy is tough enough without adding in a serious illness on top. The changes in your immune system in pregnancy and its effects on breathing means you are more likely to become seriously ill with respiratory illnesses like flu or COVID-19, compared to someone who isn't pregnant. The vaccines are the best defense against serious illness and hospitalisation.
– Reduce the chance of complications for your unborn child – including pre-term birth
The vaccines also help protect you during pregnancy and reduce the chance of premature birth, low birth weight, and of you getting infected and passing it to your newborn baby.
– The vaccines will protect your baby for a few months after they are born – keeping them healthy through winter
Flu can also be very serious in young babies who are at particularly high risk of severe disease needing hospital treatment. The flu vaccines pass on protection to your baby so when they are born, they have the best chance of staying healthy.
Both the flu and COVID-19 vaccines can be given at the same time. To ensure the highest level of protection, it is important to receive both vaccines in the autumn to be protected through winter. This means you are protected when infections circulate more widely and that your baby is protected against flu in their first few months of life. Don't worry if you find out that you're pregnant later on – you can have the flu vaccine right up until 31 March 2024.
With robust UK and global studies supporting the safety and advantages of both COVID-19 and flu vaccines for women and their babies at any stage of pregnancy, pregnant women should not delay. Your health and your baby's health are important.
How to book the vaccines if you're pregnant:
For COVID-19: Pregnant women can book their COVID-19 vaccine via the National Booking System, by downloading the NHS App, or by calling 119 for free if they can't get online.
For flu: Pregnant women can speak to their GP or practice nurse, or alternatively a local pharmacist, via the NHS National Booking System https://www.nhs.uk/conditions/vaccinations/book-flu-vaccination/ to book a flu vaccination. The vaccine may also be available through maternity services.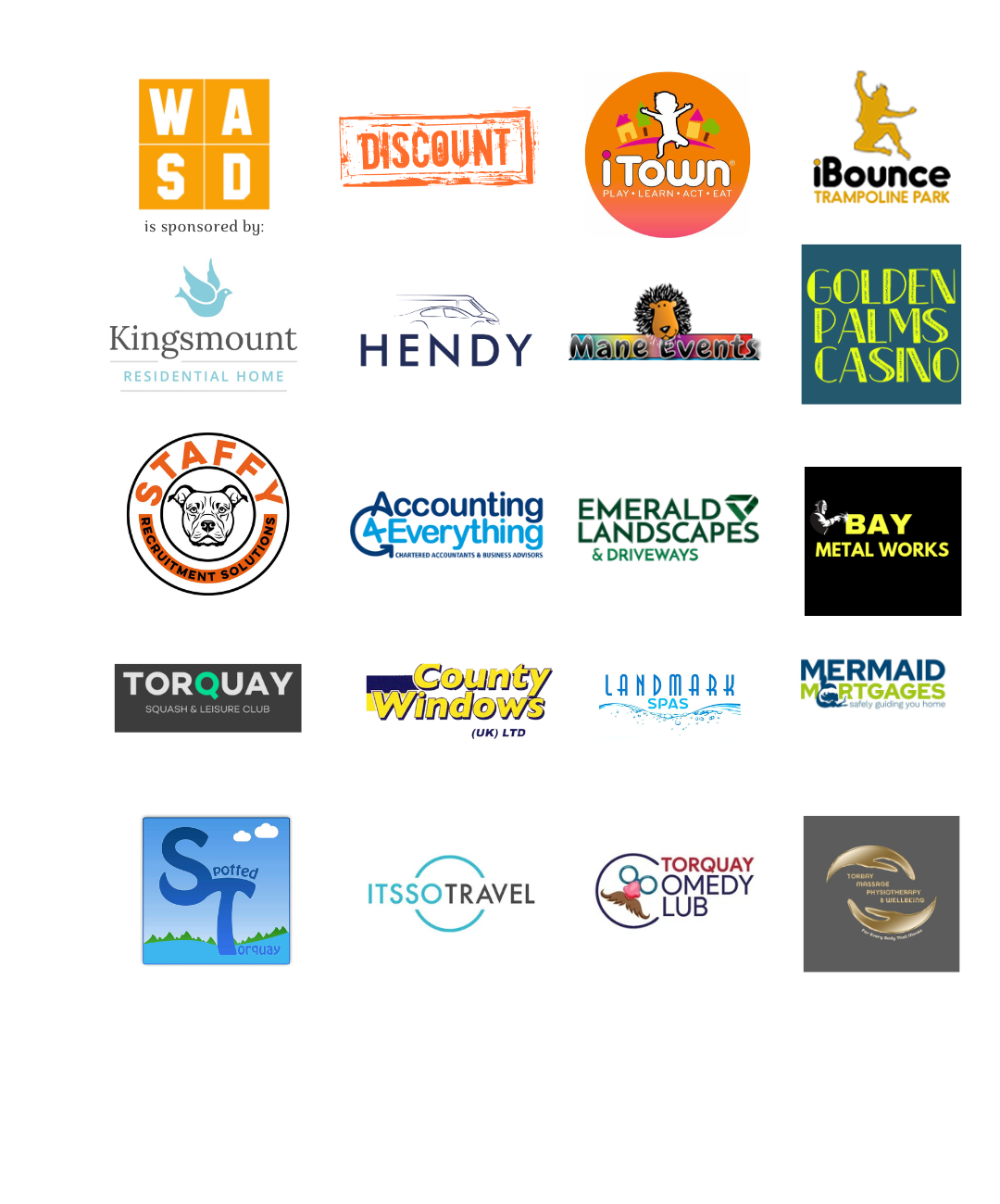 You can join us on our social media pages, follow us on Facebook or Twitter and keep up to date with whats going on in South Devon.
Got a news story, blog or press release that you'd like to share or want to advertise with us? Contact us