From the 1950s to the 1990s, visitors to the Bay were invited to visit four must-see attractions. Three of these still exist while one has been lost. They were: Paignton Zoo, Kent's Cavern, the Model Village… and Aqualand.
Aqualand was an aquarium that presented the "Wonders of the Deep" long before Living Coasts and its penguins. It responded to the public fascination with marine life.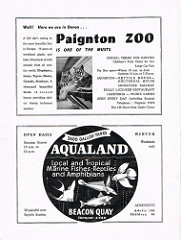 We don't really know when people began keeping fish for reasons other than food, but the Sumerians kept fish in ponds more than 4,000 years ago, the Romans had eels as pets, while the Chinese kept and studied carp and goldfish more than a thousand years ago. The Greek philosopher Aristotle made what is believed to be the first known study of sea creatures. Indeed, we have a Torquay resident to thank for marine aquariums – the Christian evangelist and naturalist Philip Henry Gosse (1810–1888) who designed the first public aquarium, which opened in London in 1858. In the next 15 years, other aquariums opened in Europe and the United States. By 1928, there were about 45 public aquariums around the world.
Torquay, as a major tourist resort, certainly deserved its own.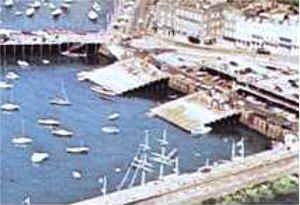 Originally called Torquay Aquarium, Aqualand was probably set up in around 1956 – it was advertised in the Official Torquay Guide in 1957, but not in Kelly's Directory in 1955 – and was still going in 1986. Situated on Beacon Quay, opposite the slip ways, it was under the Marine Spa, which was demolished in 1967, and then Coral Island.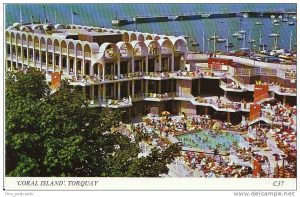 Though appearing small from the outside, Aqualand had 3,600 square feet of floor space and 48 large tanks, some of which contained 2,500 gallons of sea water. There were both fresh water and sea water halls exhibiting "hundreds of marine exhibits".
A wide variety of aquatic life was on display: including "Killer Fish" (piranhas) and sea turtles, along with tropical and cold freshwater fish. Indeed, Aqualand could boast, "the largest exhibition of Tropical Marine Fish in Britain".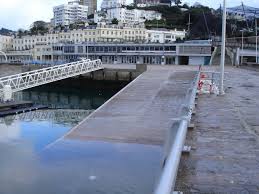 But Aqualand offered more than just fish – there was also an enclosure for reptiles and birds. Preceding the site's current occupants by decades, Aqualand had a group of penguins, along with porcupines and an Otter Pool with a pair of otters from Asia. Whether Aqualand would have met modern animal welfare standards is debateable.
To get to the entrance you often had to walk between rows of small boats and step over fishing nets as this was still a working harbour – locals remember it being warm, dark, damp, and hugely mysterious. To add to the mystique, the main hall was dominated by a large, long-deceased, stuffed turtle. This was Aqualand's mascot, Tiny the Giant TV Turtle. Here's a very much alive example.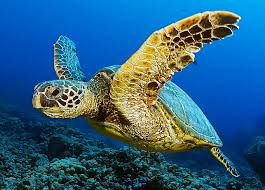 Many of the exhibits, however, weren't that exotic, being fish and crabs donated by locals. Indeed, here was an opportunity to see, "the wonderful displays of colourful aquatic life to be found in the waters of Torbay… Fish are brought to the aquarium by residents or visitors who find interesting specimens in the beach pools… Local marine life is also obtained by our collecting boat and diver".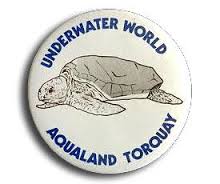 Owner Dave Burrell was assisted by two staff and the price of admission was 2s 6d for an adult. It was open daily from 10am during the summer, and Saturday and Sunday afternoon throughout the winter.
Aqualand closed at some time in the mid 1990s. The location of Tiny, the Giant TV Turtle, is unknown.