Unleashed Theatre Company @ The Royal Lyceum proudly presents

'Our Torquay Townscape:
History, People & Places'

A free Talk presented by Dr Kevin Dixon
Wednesday August 17th at 2.00-3.30
at The Royal Lyceum, 27-29 Abbey Road, Torquay, TQ2 5NQ
'Our Torquay Townscape: History, People & Places' is a journey telling of how a collection of rural hamlets came together to become the richest town in England.
From living in fear of unfamiliar ships in the Bay, Torquay would become the centre of an Empire's elite at leisure. This is the story of locals and visitors, and of the communities that made Torquay the place it is today.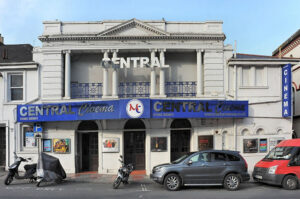 Join us on our journey at one of our town's most iconic buildings and remind yourself of The Royal Lyceum's past as a theatre and cinema.
When its former owners, Merlin Cinema chose to relocate, there was a real possibility that the theatre would be lost to re-development or demolition and so Unleashed took over with the aim of returning this beautiful building back to its original use.
As well as being a theatre, it is hoped that the building will become a popular creative arts hub, in the very heart of the community, enabling Unleashed to develop new service opportunities, meeting the needs of the vulnerable whilst also helping to improve the well-being of those in Torbay and South Devon.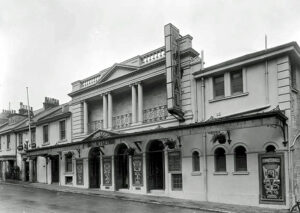 Do please bring along any old photos you may have of the cinema or of your past visits and any souvenirs.
This is a free Talk; though we will be taking a collection to make this ambition a reality!