A Torquay hotel has expressed it's gratitude to the fire service for their rapid response following a Chimney fire last night.
The fire service were alerted to the fire just before 10pm last night after smoke was seen coming from the roof at the hotel on Torbay Road.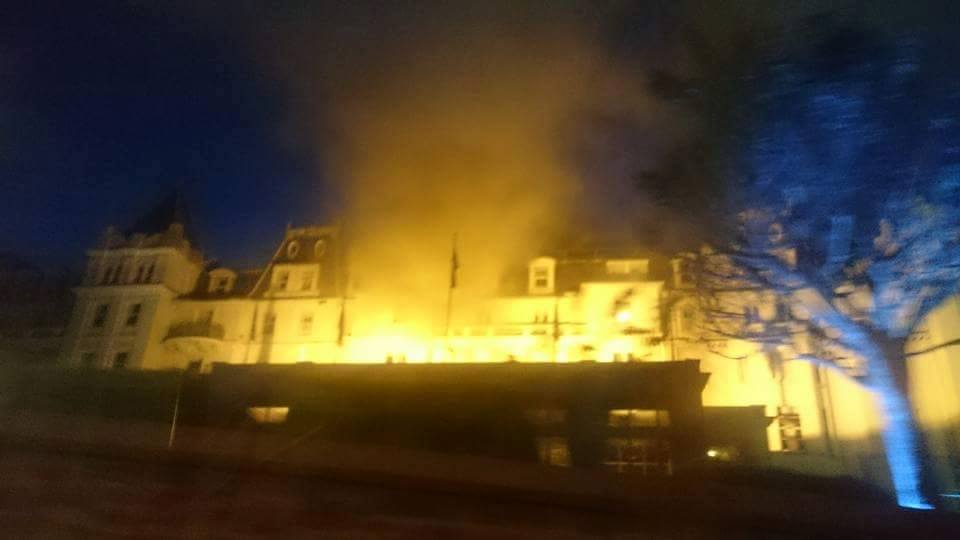 Three appliances from Torquay and Paignton attended the incident. The fire was extinguished by 11pm and has been re-inspected since.
Guests were temporarily evacuated and bedrooms near the fire remain out of use.
A spokesperson for Richardson hotel said:
"We can confirm that the fire brigade was called to an incident at the Grand Hotel last night, 15th May 2016, following reports of smoke in the building.
"The fire was caused within one of the chimneys, and we have been advised not to use the chimney, flue or fire pit until it has received a full inspection. Bedrooms near the site of fire will remain out of service for a minimum of 24 hours.
"All guests were evacuated, fire procedures being followed to the letter. This morning many guests have commented as to how competently the staff here at the Grand Hotel managed the situation. We are very grateful to the fire brigade for taking any situation where the public are involved seriously. We are especially grateful for their rapid response, as the safety of our guests is our number one priority.
"Finally, the evacuation and procedures were followed to the letter, and although the incident was minor, we take nothing for granted, and we're delighted to see that our procedures work very smoothly,"