Gifts of cards, chocolates and flowers were given yesterday for Valentines day.
One local mum got an extra special surprise…
Emma Schofield, who is recently divorced, had gone shopping with her 4 year old son Max. He chose his mum a card and teddy and later they went on a dinner date to Pizza Express in Torquay.
A dinner date that would end in tears of Joy.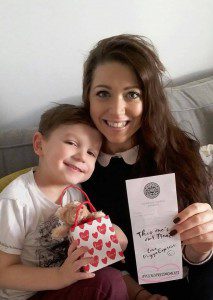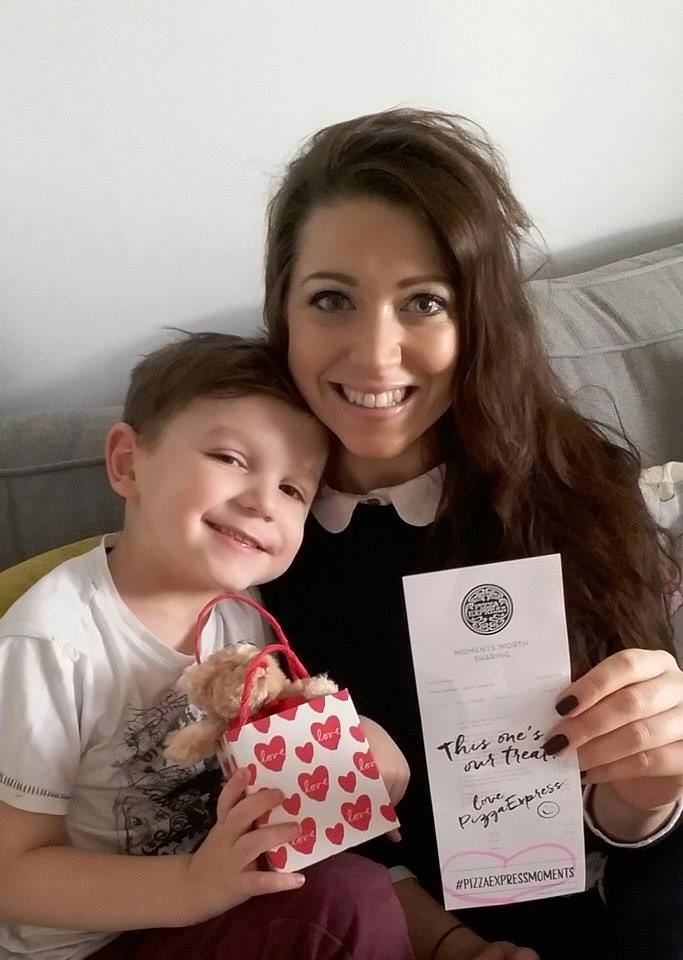 Emma posted on Facebook Page Spotted Newton Abbot:
All of the shops make such a big thing about Valentine's Day and I was secretly dreading it as I am recently divorced with a beautiful little 4 year old boy.
I have always brought my son up to be thoughtful, kind, caring and appreciate even the smallest gestures.
After a quick grocery shop, my son told me to close my eyes (which I kept partially open to see what he was up to) and he proceeded to… chose me a Valentine's card and a small teddy bear in a gift bag. My eyes welled up as we continued to shop.
Today he took me to Pizza Express (of course I was the designated chauffer) and wanted to treat me to a special meal. He also brought his jar of pennies with him. After a delicious 3 course meal, we went to pay. We were greeted with a waitress in tears who had watched our special 'dinner date'. Looking at her eyes welling up, I also began to shed a tear. She gave us our meal free of charge as a gift from Pizza Express in Torquay as she was so touched by what my 4 year old son had done.
This extremely kind gesture left me crying with happiness and holding onto my son with pure joy!
Did you get an extra special gift yesterday? Let us know!
For more community news and info, join us on Facebook: We Are South Devon or Twitter: @wearesouthdevon