The creation of a new, modern health and care centre to support a wide range of health needs in Teignmouth is being considered by the NHS.
The purpose-built site could see GPs co-located with the multi-disciplinary health and wellbeing team, some voluntary sector partners, and space being available for some outpatient clinics.
The NHS stressed that the suggestions are at an early stage, and people in the Teignmouth, Dawlish and surrounding area will be asked for their views.
For six weeks from 30 April, NHS South Devon and Torbay Clinical Commissioning Group (CCG) and Torbay and South Devon NHS Foundation Trust will be talking to local people about the benefits of bringing services closer together.
If the proposals went ahead, the new centre would be up and running before closure of the current Teignmouth Hospital took place, with services transferring across to the new building.
Dr Paul Johnson, chair of the CCG, said: "The current hospital has served patients well since it was rebuilt in 1954, but it needs substantial work doing just to maintain it.
"It also can't be reconfigured to reflect the way services will be delivered in the coming decades.
"This is probably a once-in-a-lifetime opportunity to bring services together in a modern building which will serve people in the coming decades, as the hospital has done in the past.
"Of course, such a move would be significant, so we are keen to hear the views of local people."
Teignmouth's three GP practices– Channel View, Teign Estuary and Teignmouth Medical Practice – have secured national funding to work out of one building, although they will remain as separate practices.
Dr Carlie Karakusevic, a GP at Channel View Surgery, said: "The three GP practices in the town have recognised that they need more space to be able to meet future needs of patients and have been looking to co-locate in a new building
"With the funding in place to support this move, we believe that locating our services with those of other teams would be the best for our patients."
Three years ago the NHS consulted widely with the people of Teignmouth and Dawlish, before making a range of changes to improve patients' experience.
As part of this engagement process, the CCG and the Trust want to people's views on the services' effectiveness, two years after they were largely introduced.  .
Due to the success of the health and wellbeing team, there has been no need to establish the planned rehabilitation beds at the hospital, and the NHS believes that they are not now needed.
As a result, a formal consultation will be held later within the year to look at whether to reverse that 2015 decision.
If the ideas gain support with the public, the changes likely to be made would include::
The health and wellbeing team, currently based at the hospital, would relocate to the new building
Routine physio services and out-patient appointments would move to the new building, with more specialist needs being met in Dawlish or Newton Abbot
The information service provided by Volunteering in Health would be offered space in new building, as would the Alice Cross community centre
Day surgery, currently provided in Teignmouth Hospital for people from across Torbay and South Devon, would be moved to Torbay Hospital
Liz Davenport, the Trust's interim chief executive, said: "Our vision of integrated care is built on closer working with other services, including primary care, and we believe that if the GPs are to come together in one location, it would be an ideal opportunity to see whether we can bring other health and care services together in one place.
"This is logical, especially as the current hospital building is in need of significant repair and unable to provide the patient-friendly environment that is needed moving forward.
"Given the close working which currently takes place with local voluntary organisations, it makes sense to discuss with them whether they would also like to move to a new building."
Views on the possible location of the new building will be sought. More than a dozen sites in the town have been looked at, with the current hospital site and the East Cliff Car Park being two viable options.
During the six-week engagement period, starting on 30 April, drop-in events will be held in Teignmouth and Dawlish to give people the chance to discuss and provide feedback on the possible changes.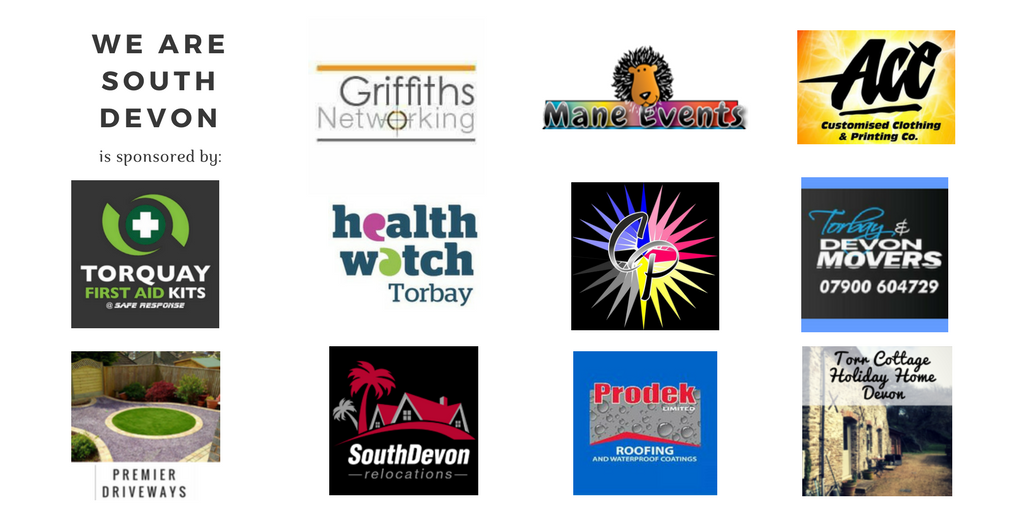 You can join us on our social media pages, follow us on Facebook or Twitter and keep up to date with whats going on in South Devon.
Got a news story, blog or press release that you'd like to share or want to advertise with us? Contact us