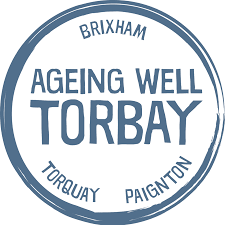 This year's Ageing Well Festival is taking place a week on Saturday, 10am-5pm at the Riviera Centre in Torquay, so if you'd like to help out behind the scenes and volunteer at this huge celebration for over 50's in Torbay, read on, as they need lots of volunteers to help ensure this year's festival runs smoothly.
They need volunteers to:
• Help with festival prep in the days leading up to the festival
• Help set up on the Friday 18th October
• A group to welcome festival attendees and ensure everyone completes entrance info
• Help performers and speakers to arrive and set up
• Help with marshalling in the car parks
• Help with pack down
• Befrienders
• Room host
Times they need volunteers to be available for:
• Festival Prep: w/c 14th October 10am-4pm
• Set up at venue: Friday 18th October, 10am-6pm
• Event: Saturday 19th October, 8am-7pm.
If you'd like to become a volunteer, please use their online form available at the following link to apply: https://ageingwelltorbay.us18.list-manage.com/track/click?u=b84fca88864ba7a1d240c45d7&id=b391e06416&e=50c99de599
If you have any queries, please reply to ageingwell@torbaycdt.org.uk, or phone Torbay Community Development Trust on 01803 212638.
For more information about the festival itself, visit: www.ageingwelltorbay.com/awf19