A new volunteer crew member at Exmouth RNLI lifeboat station has had a vital part of their crew training funded by Lloyd's Register Foundation.
Roger Moore, 44, a Firefighter at Exeter Airport recently travelled to RNLI College in Poole, Dorset, to complete the charity's Trainee Crew Course.
A key part of the course is the sea survival element, which enables new volunteer crew to be trained in a variety of crucial subjects including how to 'abandon ship' with a 4m jump into water; team survival swimming and coping in a liferaft in simulated darkness; how to deal with fires aboard lifeboats; how to right a capsized inshore lifeboat; and the importance of lifejackets.
Training took place in the Sea Survival Centre at the charity's college, which includes a 25m wave-generating survival tank, allowing trainees to experience first-hand some of the scenarios they may encounter at sea should they ever need to abandon their lifeboat.
The training was funded by Lloyd's Register Foundation (LR Foundation), a UK registered charity that connects science, safety and society by supporting quality research and promoting skills and education. The Foundation is funding the Sea Survival element of RNLI's Trainee Crew Courses for a further 5 year period from January 2016 to December 2020. This additional funding of £1.06M will bring their total support for RNLI crew training to just over £2.46M.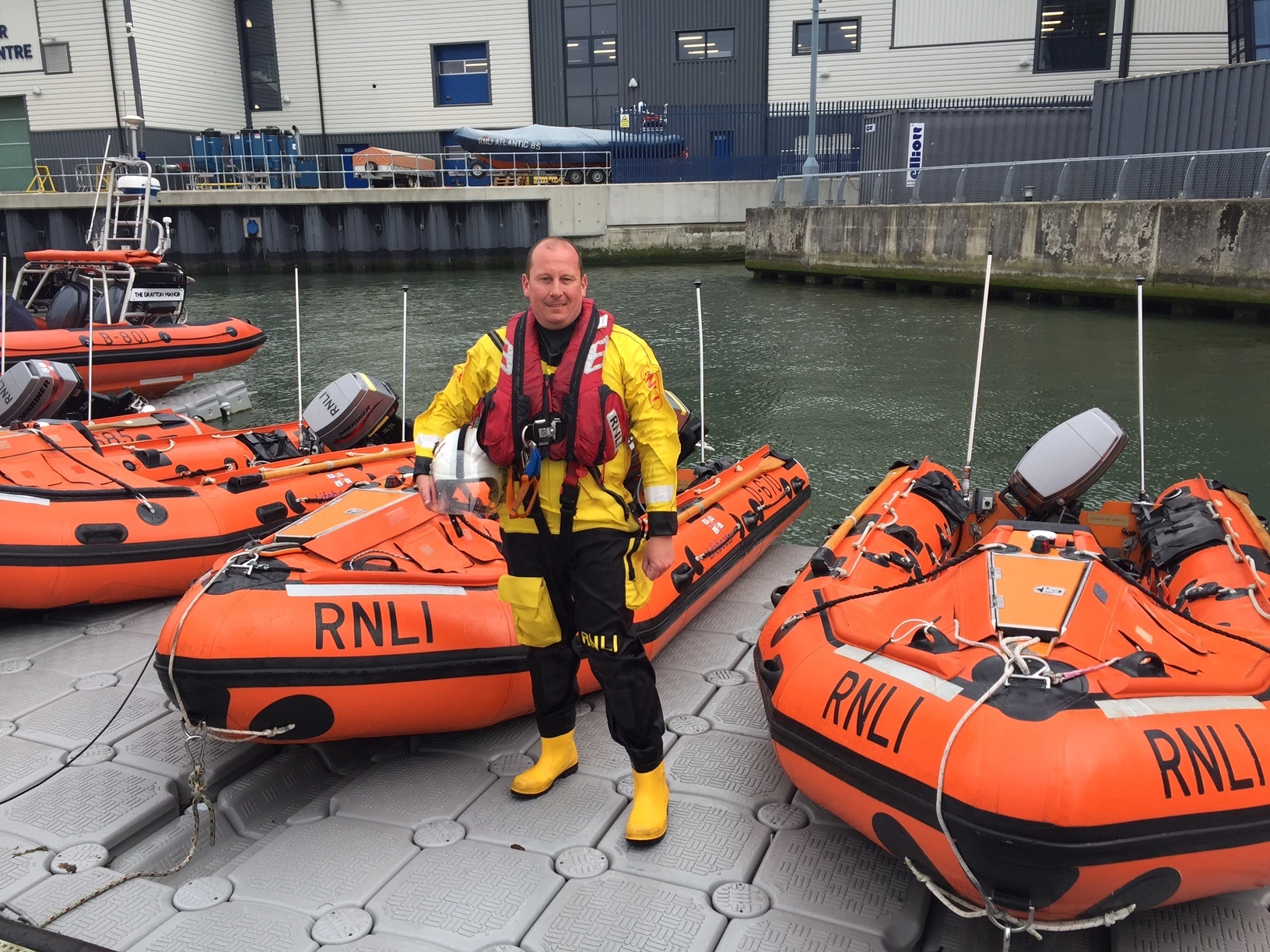 Talking about the training, Roger said: 'The RNLI training staff are amazing. Lifeboat College has fantastic facilities with the Sea Survival Centre being a real eye opener, teaching me valuable life-saving skills. I had an opportunity to visit the new All Weather Lifeboat Centre and see the state-of-the-art lifeboat building facilities which I found very interesting.'
Exmouth RNLI Lifeboat Operations Manager, Kevin Riley said: 'The support given by LR Foundation is hugely important to the RNLI. We are extremely grateful that the Foundation has chosen to continue to fund sea survival training, which teaches vital core skills to our volunteer crew.
'This training is vital to help keep volunteers as safe as possible while on rescue missions. It equips volunteers with essential sea survival skills; providing them with the courage, poise and self-confidence to save lives even in the most perilous seas.'
This donation is just the latest in LR Foundation's relationship with the RNLI, which was recognised in 2010 when it received the Group Supporter Award from HRH Prince Michael of Kent in recognition of its valuable support of the charity.