Wales & West Utilities has launched a campaign to encourage young people to understand the dangers of Carbon Monoxide (CO) and how they can stay safe.
The campaign, targeting 16–25-year-olds, features a short film highlighting two gamers, one of whom succumbs to the effects of CO poisoning. It features a simple message – Stay safe from CO or it could be 'Game Over'.
Carbon Monoxide is the Silent Killer: a poisonous gas that you can't smell, can't taste, can't see or hear. It is produced when any fossil fuel like coal, wood, oil or natural gas doesn't burn properly.
Breathing it in can make you unwell, and it can kill you if you're exposed to high levels.
Carbon Monoxide poisoning kills 50 people a year in England & Wales and hospitalises many more. In the UK, there are more than 4,000 visits to Accident and & Emergency for treatment of CO poisoning – which can often lead to lasting neurological damage.
Even low levels of exposure, over an extended period, can cause serious health issues, including brain injuries.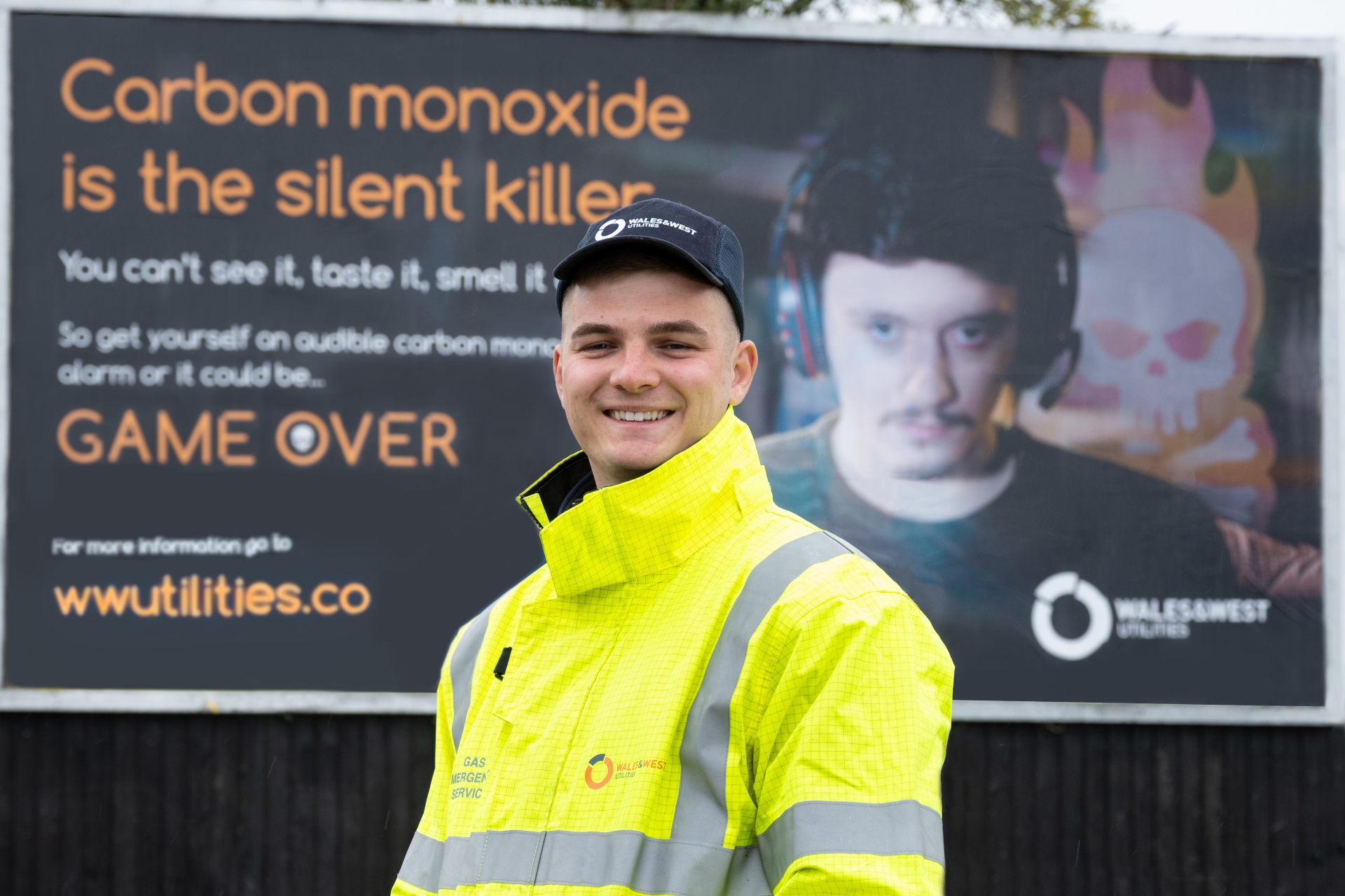 Symptoms of CO poisoning include headaches, tiredness, nausea, dizziness, drowsiness, shortness of breath and, in extreme cases, loss of consciousness.
To stay safe Wales & West Utilities is urging people to:
– Know the symptoms.
– Get yourself an audible carbon monoxide alarm.
– Make sure you get your gas appliances serviced annually – that includes gas boilers, gas cookers and gas water heaters.
– In a medical emergency, don't delay, call 999 immediately.
The campaign will run for a period of four weeks and will feature on popular social channels including TikTok, YouTube, Facebook and Instagram, as well as traditional media including billboards, radio advertising and ITV Hub.
Clive Book, Head of Emergency Services at Wales & West Utilities, explains:
"Young people aged 16-25 are often leaving their family home for the first time: going to university, setting up their own home or starting a family. Research shows they are less likely than other age groups to have an audible Carbon Monoxide alarm, and few realise the importance of having their gas appliances regularly serviced.
"We do everything we can to raise awareness of the deathly dangers of Carbon Monoxide – the Silent Killer. This campaign seeks to explain the risks and set out the simple steps that young people can follow to stay safe.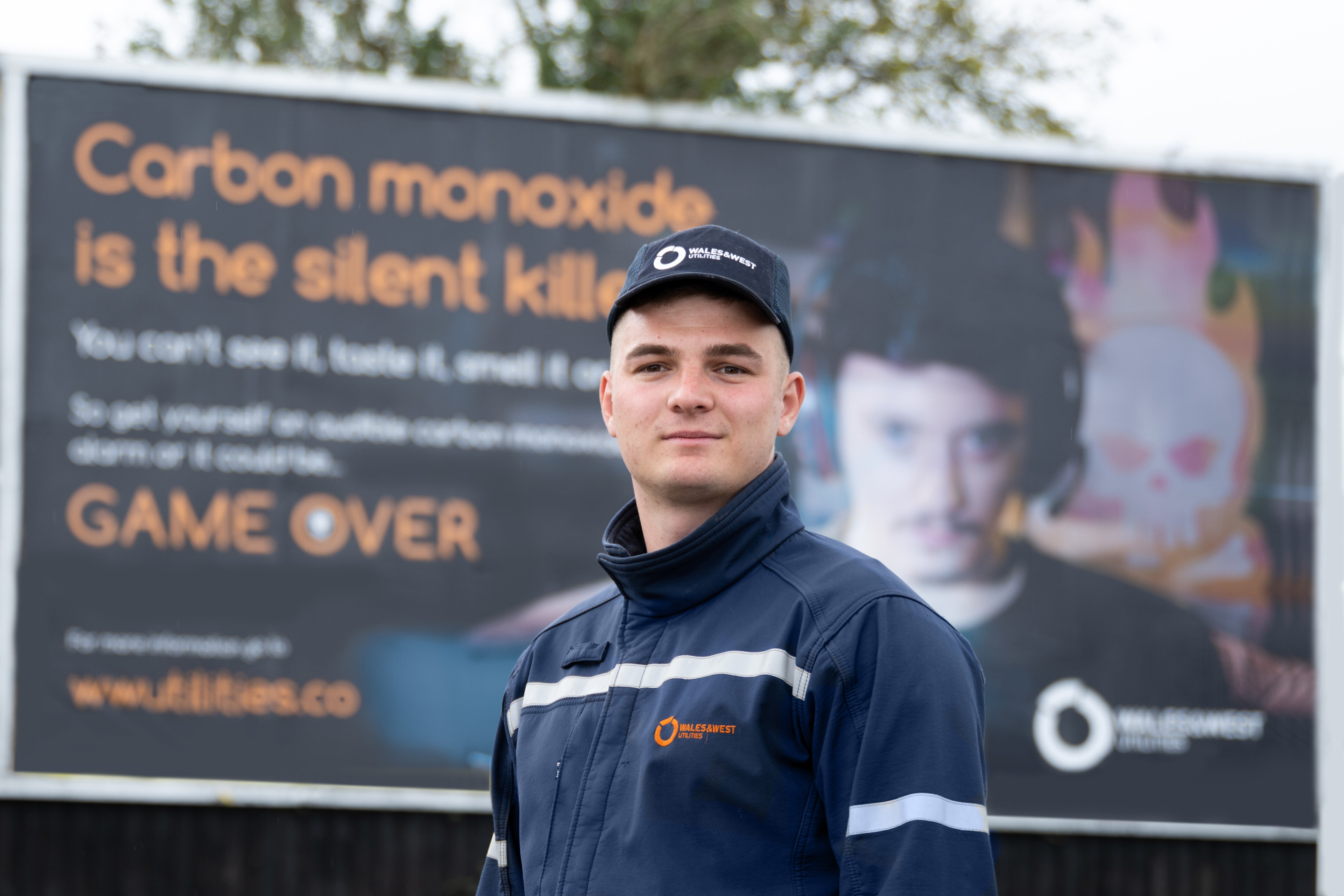 "We urge everyone to stay gas safe by getting an audible Carbon Monoxide alarm and be sure to get all gas appliances serviced annually including gas boilers, cookers and water heaters…. or it could be Game Over.
You can find out more about the campaign and how to keep yourself safe from the threat of Carbon Monoxide at wwutilities.co.uk
Wales & West Utilities look after the pipes that keep the gas flowing to heat the homes and power businesses of 7.5m people across Wales and south-west England. They operate the gas emergency service, connect new homes and businesses, and upgrade the gas network so it's safe today and fit for a green future.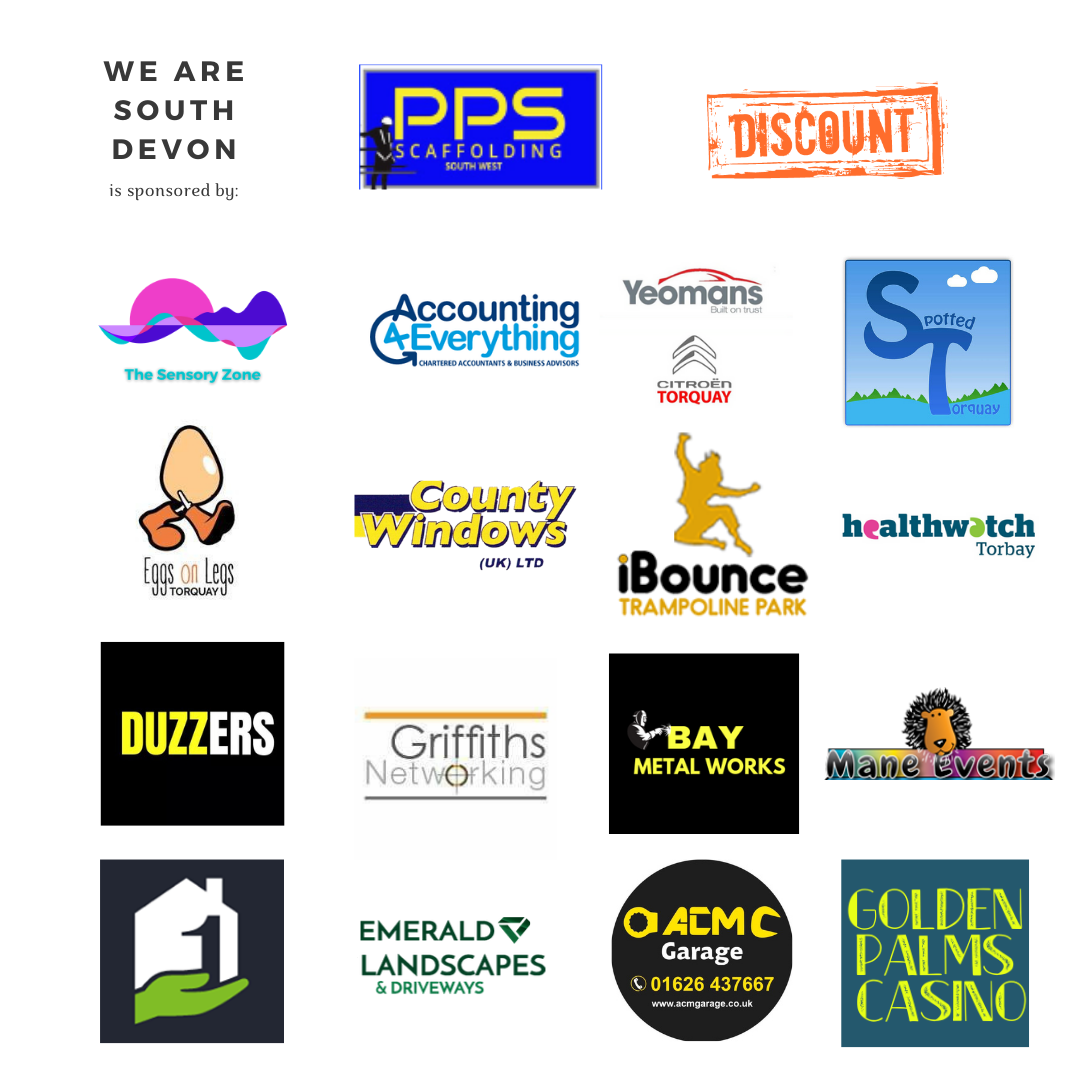 You can join us on our social media pages, follow us on Facebook or Twitter and keep up to date with whats going on in South Devon.
Got a news story, blog or press release that you'd like to share or want to advertise with us? Contact us