The number of patients in Devon's hospitals with Covid-19 has almost doubled in the first three weeks of October and is expected to continue rising as cases in the community increase.
This adds to the severe pressures that already exist in the local health and care system, leading health and care partners to remind people in Devon they can play a key role in keeping case numbers down.
The increasing rates of Covid in the community also impact on staffing. Currently 810 NHS staff in Devon are off work due to Covid. This accounts for almost 1 in 3 NHS staff absences, up from just over 1 in 5 at the beginning of October.
People across Devon are being urged to support the NHS by helping to reduce the spread of the Covid-19 and flu viruses.
Ian Currie, Medical Director of Torbay and South Devon NHS Foundation Trust said: "We need you to stand by us this autumn and winter. If our staff are off sick with Covid, they won't be there to treat you or your family when you need us. For every Covid patient in hospital we need to postpone, on average, another 8 operations. That means more pain and anxiety for people on our waiting lists."
Here's what you can do:
– Ensure that you are fully vaccinated against Covid-19, including having a booster dose if you are eligible
– Have the seasonal flu vaccination
– Continue to follow social distancing measures, wear a mask where appropriate and wash your hands frequently
– Avoid visiting people in hospital if you have sickness or diarrhoea
– Self-isolate and take a PCR test if you have symptoms of Covid-19
– Carry out regular lateral flow tests
Steve Brown, Devon's Director of Public Health, said: "The public health advice is clear. It is a totally sensible precaution to continue wearing face coverings when indoors with people you don't live with, especially in confined spaces such as on public transport.
"Case rates in the county are rising again, especially in the secondary school age population, and that's also now reflected in case numbers among their parents age.
"We encourage everyone to continue to take sensible precautions to protect themselves, their families and others from the spread of coronavirus."
FAQs on Covid-19 Boosters and Seasonal Flu vaccinations
Covid boosters:
Who can have the booster?
Booster vaccine doses are being offered to people most at risk from COVID-19 who have already had two doses of a vaccine more than 6 months (182 days) ago.
This includes:
– people aged 50 and over
– residents of care homes for older adults
– frontline health and social care workers
– people aged 16 and over with a health condition that puts them at high risk of getting seriously ill from COVID-19
– carers aged 16 and over
– people aged 16 and over who live with someone who is more likely to get infections (such as someone who has HIV, has had a transplant or is having certain treatments for cancer, lupus or rheumatoid arthritis)
People who are pregnant and in one of the eligible groups above can also get a booster dose.
How can I get my booster?
The NHS will let you know when it's your turn to have a booster dose. It's important not to contact the NHS for one before then.
You'll be offered a booster dose at least 6 months(182 days) after you had your second dose.
Please wait to be contacted via letter, text or email before trying to book.
Once you have received your invitation, you can book using the National Booking Service or calling 119. Booster doses are currently only available through booked appointments.
Vaccine teams will visit care homes and offer both staff and residents the vaccine at the same time.
Where can I have the booster?
There are a range of sites where people can have their booster, including the Riviera International Centre in Torquay, Home Park stadium in Plymouth, Exeter Greendale, Newton Abbot Racecourse and Barnstaple Leisure Centre.
Other local sites include pharmacies and GP practices. Pop up vaccine will also be held, as has happened throughout the vaccination programme.
Can I have both the booster and flu vaccines at the same time?
It is safe to have the Covid-19 booster and flu vaccinations at the same time. This would involve having two separate jabs. If you have the Shingles vaccine you must wait one week before having your Covid-19 booster.
Many GPs are now focussing on their very busy workloads, but some are also continuing to offer Covid-19 vaccinations in addition to the annual flu vaccinations. If your practice is offering both, you may be able to have them together.
Covid-19 vaccine centres are not offering the flu vaccination. If you have your booster there you will need to book in for your flu jab elsewhere.
I'm housebound. How can I have the booster and my flu vaccination?
There is a very high demand for home visits and we request that people only ask for one if strictly necessary because they are been unable to access a healthcare setting. The CCG is working with GP's Community Services and Vaccine Centres to offer home visits where strictly necessary and may not be covered by your GP. Please contact the Vaccine Support Team with confirmation of the need for a home visit supported by your GP via d-ccg.devonvaccinationsupport@nhs.net and we will arrange this for you.
Flu Vaccines
Who can have a free NHS flu vaccine?
• all children aged 2 to 15 (but not 16 years or older) on 31 August 2021
• people aged six months to under 50 years with certain health conditions such as diabetes,liver disease or COPD
• all pregnant women (including those who become pregnant during flu season)
• people aged 50 years and over
• people living in long-stay residential care homes or other long-stay care facilities
• carers
• household contacts of immunocompromised individuals
• all frontline health and social care workers
Where can I get the flu vaccine?
If you are eligible you can have a free NHS flu vaccine at:
• your GP surgery
• a pharmacy offering the service
• your midwifery service if you're pregnant
• a hospital appointment
• If you do not have your flu vaccine at your GP surgery, you do not have to tell the surgery. This will be done for you.
You can find a pharmacy near you offering the NHS flu vaccine online
If you are not eligible for a free NHS flu vaccine, you can still pay for one privately through your local pharmacy.
Whilst you're here:
Did you know we rely on local businesses and the community to help keep us online? Our community website is an alternative to the mainstream media – For the people, by the people. You can help us stay online by becoming a supporter on Facebook. In return, you will have access to exclusive content. Click here for information. You can also support us by buying the team a coffee. All supporters and coffee donations very much appreciated.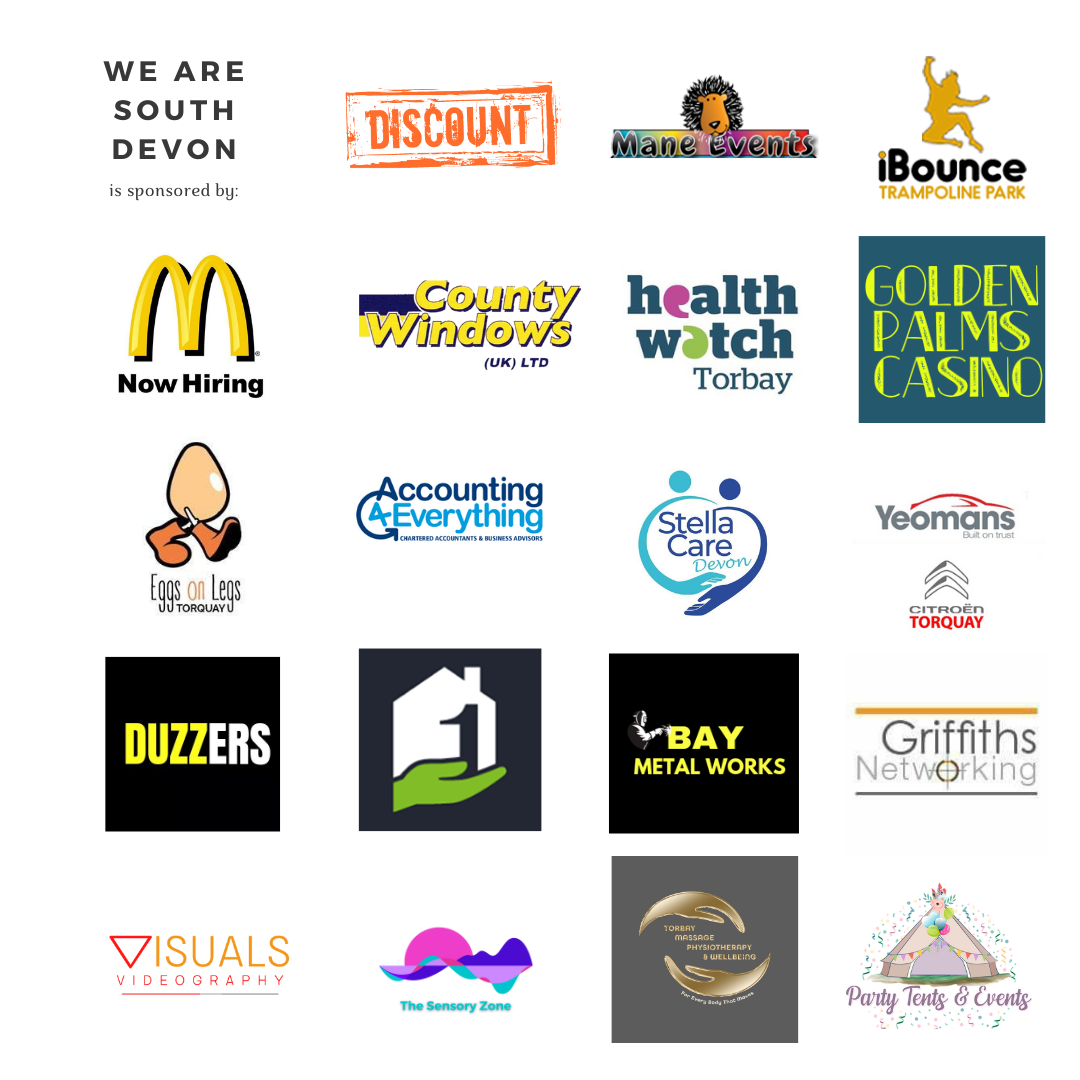 You can join us on our social media pages, follow us on Facebook or Twitter and keep up to date with whats going on in South Devon.
Got a news story, blog or press release that you'd like to share or want to advertise with us? Contact us