'What Next? Torbay' brings together people working in arts, culture and heritage across Torquay, Paignton, Brixham and the surrounding areas. Our conversations are supportive, generous and democratic, building a collective voice for Torbay's culture locally, regionally, nationally and with an emphasis on individual actions towards change.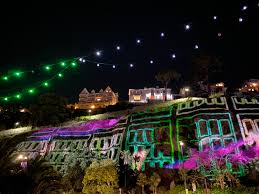 It has proved a great platform for bringing people together from across the Bay and beyond who either work or participate in the creative sector, be they freelancers or organisations.
The school's sub group has gone from strength to strength, developing strong partnerships and collaborations and also providing support and shared information as we have navigated these challenging times. Now Torbay Arts Schools Network is well positioned, skilled and resourced as things start to open up and new opportunities come along.


Some of us are working with Torbay Culture to develop funding bids and through opportunities for individuals and organisations have been highlighted – such as the 'Create to Recover' fund which saw local artists commissioned to deliver a wide range of projects. We have Lightplay being delivered on Royal Terrace Gardens, a new events space created on Princess Gardens and improvements made to Upton Park, all funded as part of the Torquay Town Deal Fund.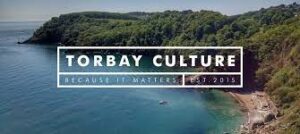 There are also potentially exciting times ahead as Torbay Culture is involved in bids for the Culture Development Fund and Joint City of Culture. Alongside this there is the opportunity to deliver events as part of a consultation around Fleet Street.
Anyone working in arts, culture and heritage in Torbay is welcome to join the conversation.
The 'What Next' Meeting will be on Thursday 5th August at 9.30 am on Zoom.
Contact us on information on how to join: whatnexttorbay@gmail.com