Here's a trick question for your next pub quiz.

We all know that dozens of movies have been made in Torquay, Paignton and Brixham but which has been the most popular with the largest audience?

Would it be Oliver Reed in 'The System'? Christian Slater in 'Churchill: The Hollywood Years'? Alec Guinness in 'The Last Holiday'?
It's actually a much more recent film: 2018's 'Chalbaaz'.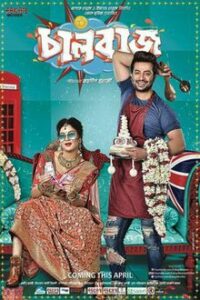 'Chalbaaz' (Trickster) was an Indian Bengali romantic comedy.
 The plot is as follows: "Raja is a money minded youth who goes to the UK to earn big bucks. One fine day, he comes across Srijata who ditches her family for her long time boyfriend."

This is Bollywood and the film was massively popular across Asia, seen by many millions, but not really noticed where it was filmed.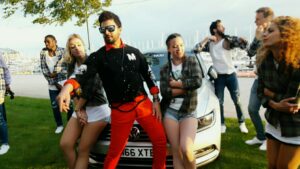 Here we have our hero taking out some rather amateurish hired Torquay thugs after the villain is caught during some car-based naughtiness with a local lady with an indefinable accent: "You're a naughty boy. Isn't it?"

It's about 32 minutes in:
And there's a catchy title song filmed by the Wheel:
'Torquay: A Social History' by local author Kevin Dixon is available from Artizan Gallery in Fleet Street, Torquay for £10