Inspired by the people and places of Paignton, Torbay, Wide Open's Autumn Season offers free experiences and creative activities for everyone. Over two packed weekends (22–24 September and 20–22 October) with lots happening in between, residents and visitors can enjoy five new artistic commissions, alongside a broad range of exciting cultural and community events across Paignton town centre: performances, outdoor trails, family workshops, exhibitions, film screenings, talks, live music and much more.
Wide Open is part of Torbay's Cultural Development – Paignton Picture House: a new creative and cultural programme in Paignton. The Wide Open programme is co-ordinated by local producing house Filament with over 40 artists and 20 cultural and community organisations involved, including Paignton Picture House; Sound Communities; Artizan Gallery; Palace Theatre; Tonic Creatives; Doorstep Arts; Libraries Unlimited; and many others.
Through October you can experience new artistic commissions, each developed specifically for Paignton and inspired by Paignton Picture House, Palace Theatre and the area's rich cultural heritage and communities:
Moving Portraits: Rob Mennear
Performance times: Friday 20 October, 21:30 – 23:00, Saturday 21 October, 19:15 – 20:45 and installations open for public view between 21 – 22 October
Wander the streets of Paignton where unexpected spaces are transformed into immersive storytelling environments. Watch projected archive footage of past movie stars, hear the voices of today's residents narrating their lives, spot dancing figures, shadow shows in doorways, and listen to the echoes of song. Created by Cornwall-based dance artist Rob Mennear and his creative team.
Into The Kaleidoscope: Moor to Sea Music Collective
20 – 22 October (now open for booking, see website for timeslots)
Moor To Sea have created Into The Kaleidoscope, an immersive play experience for early years children and disabled young people who prefer sensory approaches to play. It combines sensory, participative music-making and cross-arts storytelling for children and their parents/carers to enjoy together.
Paignton Lights: Steve Sowden and Emma Welton
20 – 22 October, evening performances in central Paignton (see website for timings, no need to book)
Drawing on childhood memories of Paignton Picture House as a beacon of imagination and window into other worlds, this multimedia performance by artists Steve Sowden and Emma Welton draws out stories in Sowden's hometown of Paignton. With live music, sound, film and community voices in song, it captures the dreams gathered with Paignton's residents and visitors.
Screen Future Memoir: Kelly Bryant
20 – 22 October, 11.30am – 6pm at Paignton Picture House (booking now open, see website for time-slots)
Stories, images and sounds from Paignton Picture House are brought together through a 3D sculptural screen that audiences can enter and experience. Kelly Bryant is artist-in-residence at Paignton Picture House and is creating a unique installation that reflects the layered history of this building and the stories held within its walls, in collaboration with Paignton residents, Sound Designer Jonas Bjerketvedt and young people from Sound Communities.
With many more events and activities for all ages, families can look forward to Playing in the Streets, which returns to Victoria Street on 21 October with free fun, live music, workshops, street entertainers, creative activities and games. Try a playful new outdoor trail for all ages to interact with Paignton in a new way: the Paignton Play Plaques offer different challenges with QR codes for bonus content, local heritage and trivia. Follow the trail around town from 21 October.
"As a new cultural programme as part of Paignton's Cultural Development Fund, Wide Open is a great opportunity to explore and celebrate its rich heritage and culture. Working with cultural and community partners, it provides a whole range of activities for residents and visitors alike to enjoy, as we bid a farewell to the Picture House before works commence on its restoration this autumn. Residents can feel proud that the artists involved in this programme have been so inspired by Paignton, its heritage and stories." – Jacob Brandon, Chair of Torbay Culture
Explore the full Wide Open: Autumn Season programme at www.wide-open.uk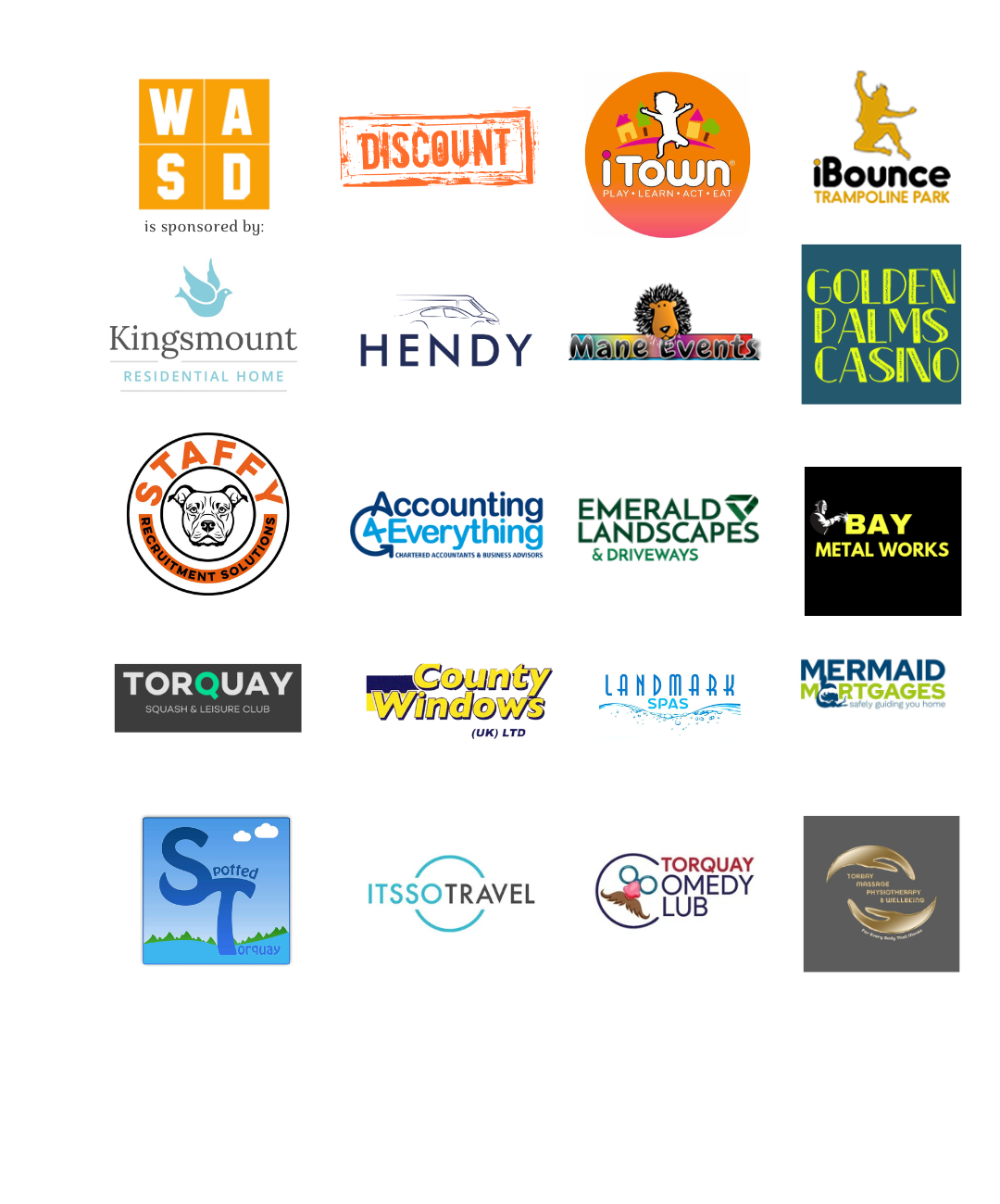 You can join us on our social media pages, follow us on Facebook or Twitter and keep up to date with whats going on in South Devon.
Got a news story, blog or press release that you'd like to share or want to advertise with us? Contact us