Update: Police are trying to trace the young woman's family. Her death is not being treated as suspicious.
The body of a woman has been recovered from the sea off Torquay.
The coastguard helicopter from Portman, Dorset and local coastguard were involved in a search yesterday evening (19th April).
The body of a young woman was recovered and transferred to a waiting ambulance.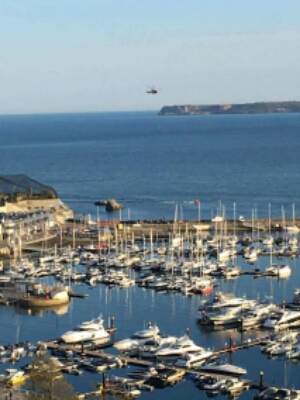 It is believed the woman may have fell from rocks.
To be updated further as information becomes available.