Today, 21st September, is World Alzheimer's Day, raising awareness about Alzheimer's and dementia, and GPs across the county are highlighting the risk factors.
Health organisations across Devon are urging people to help reduce their risks of living with Alzheimer's disease.
Around 14,200 Devon residents last year were estimated to have dementia, and this is set to rise to around 24,200 by 2036.
Dr Andy Haytread, lead for adult mental health at South Devon and Torbay Clinical Commissioning Group (CCG), said: "The risk factors for dementia are the same as those for heart disease and stroke, so leading a healthy lifestyle and taking regular exercise will help lower the risk of dementia, particularly vascular dementia.
"There is also evidence to show that smoking can increase your risk of dementia, particularly Alzheimer's disease, so quitting is good on many levels."
Several initiatives have been undertaken across Devon to help people with dementia, including the establishing of Memory Cafes, which offer peer support, information, advice and lasting friendships to people with dementia or Alzheimer's. More than 50 towns and villages now host one.
The Devon Memory Cafe Consortium, which supports people with dementia through the network of memory cafes, is funded by the county's CCGs and Devon County Council. A list of the cafes is here: http://bit.ly/2wAc5QK.
There are also three Memory Clinics across Devon – Torbay, Exeter and Barnstaple –discovering the cause of patients' memory problem and providing the appropriate information, support and treatment to help them live well and independently.
In addition, the Devon and Torbay Dementia Advisor Service, run by the Alzheimer's Society, provides dementia support workers in towns and villages. The service is funded by the county's CCGs and Devon County Council, through the national Better Care Fund.
Dr Ed Parry-Jones, a Plymouth GP and NEW Devon CCG's lead on older people and dementia, said: "It's never too young to start making healthy choices – eating better, exercising, cutting down on alcohol.
"It's easier to have a healthier lifestyle if we factor it into our normal routine. Support from friends and family will always help, and you could even get them to join you."
Alzheimer's disease is the most common type of dementia. The exact cause of is unknown, although a number of things are thought to increase the risk of developing the condition.
These include ageing, a family history of the condition, previous severe head injuries, lifestyle factors and conditions associated with cardiovascular disease.
To find out more about services that support people with dementia in your community, visit www.pinpointdevon.co.uk. The Alzheimer's Society website is www.alzheimers.org.uk.
Devon Carers provides a range of support to more 2,200 carers of people with dementia. For more information, visit http://www.devoncarers.org.uk/you-care-for-dementia/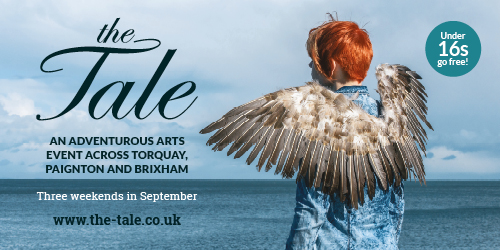 Return to our home page for more local news here.
You can join us on our social media pages, follow us on Facebook or Twitter and keep up to date with whats going on in South Devon. Got a news story, blog or press release that you'd like to share? Contact us