Update: Police have appealed for witnesses after an unknown amount of money was stolen:
https://wearesouthdevon.com/appeal-for-witnesses-after-torquay-atm-machines-targetted/
---
Barclays bank in St Marychurch, Torquay is currently cordoned off by Police.
The bank, on the corner of Hampton Avenue, has been cordoned off since this morning and police remain present following an 'incident' with the ATM machine.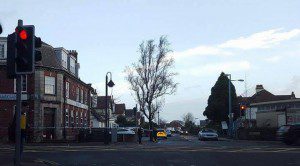 The area around the bank is taped off and the bank is currently closed.
Updates to follow as more information becomes available.