Dartmoor National Park Authority (DNPA) Members today [26 July] declared a climate and ecological emergency and agreed to work towards being a carbon neutral Authority by 2025, subject to a detailed action plan being drawn up.
Members also agreed to sign the Devon Climate Declaration and continue to work with the Devon Climate Emergency Response Group (DCERG) to produce a Devon-wide carbon plan to meet or exceed IPCC targets and work collaboratively to influence central government.
The report to Authority noted the 40% reduction in carbon emissions that DNPA had already made since it started monitoring its carbon footprint in 2009. The measures taken included a number of energy saving initiatives as well as biomass boiler at Princetown, using woodchips from local forestry.
There was a further commitment to investigate new ways to continue to reduce the carbon footprint of the Authority that included the further installation of LED lighting across all sites, electric pool vehicles and charging points in the car parks the Authority operates. A detailed action plan will be developed and presented back to Authority Members by early next year.
Members also noted the work DNPA carries out as part of its leadership role with regard to looking after the National Park. This included:
Mire and peatland restoration: Working with the South West Peatland Partnership and Defra on a project to restore 300 ha of peatland. Dartmoor's peatlands hold 10 million tonnes of carbon. The restoration work we are doing in partnership with the commoners, Duchy of Cornwall and other landowners, South West Water and others will, once complete, achieve a carbon abatement of 1,013 tonnes CO2e per year (based on Government formula). The project will also deliver other benefits for biodiversity, water supply and quality. Subject to funding, there is considerable potential to extend this project and prevent the release of further carbon into the atmosphere.
Natural Flood Management: The Authority is working with the Environment Agency and other partners on a pilot project looking at the effectiveness of using natural river processes, land management and soft engineering approaches to reduce the risk of flooding and improve water quality and biodiversity. The project will help establish the effectiveness of these measures in mitigating flood risk, which is due to be exacerbated by climate change
Developing a new Local Plan: As the planning authority we are currently in the process of developing a new Local Plan. The emerging Local Plan takes significant further steps to address climate change, including:
requiring provision of electric vehicle charging points alongside residential and non-residential development and in public car parks; promoting habitat creation and requiring biodiversity net gain on qualifying development, thereby helping ecological resilience to climate change; requiring improvements in sustainable construction practices and encouraging a fabric-first approach; and providing flexibility for development which can demonstrate it is truly low impact and highly sustainable.
Importantly, the emerging Local Plan recognises and responds to the critical challenge of severe national biodiversity loss, that: the UK is one of the most nature depleted countries in the world; we are not on course to meet the global agreements we have signed for improving our biodiversity; and these losses will be further exacerbated by climate change.
National Park Management Plan: The Authority is currently reviewing the National Park Management Plan. This is a statutory document that each National Park Authority is required to prepare and publish. Climate change will be an important consideration in the review of the Management Plan and has already been discussed through the 'Dartmoor Debates' that the Authority organised at the end of 2018/early 2019. There will be an opportunity for individuals and community groups to contribute to the Management Plan through public consultation. We would hope that the revised Management Plan (due 2020) will provide a framework to support community action to address climate change as well as contribute to the delivery of National Park purposes.
Pamela Woods, Chair of DNPA, said:
"I am proud of what we have achieved both as an organisation and in our role in looking after the National Park, given the limited resources we have to do so. However, we are keen to go further. The difficulties of becoming carbon neutral by 2025 should not be underestimated; we want to be bold and ambitious but we also need to be practical; this is why we are supporting the development of a detailed action plan support this ambition.
"This action plan will need to balance our ability to invest in further reductions in carbon emissions with the requirement to meet our statutory purposes and the financial constraints we work under.
"Over the last 10 years we have taken steps to reduce our carbon emissions and achieved a reduction of 40 per cent against a 2010 baseline. This is an encouraging start when compared against the IPCC calls for a reduction of at least 45 per cent against 2010 levels.
"I am pleased we are demonstrating leadership on this agenda. The IPCC says we have 12 years to act to avoid a major tipping point in terms of climate change and I am looking forward to continuing to work with our partners and communities to help address this climate emergency."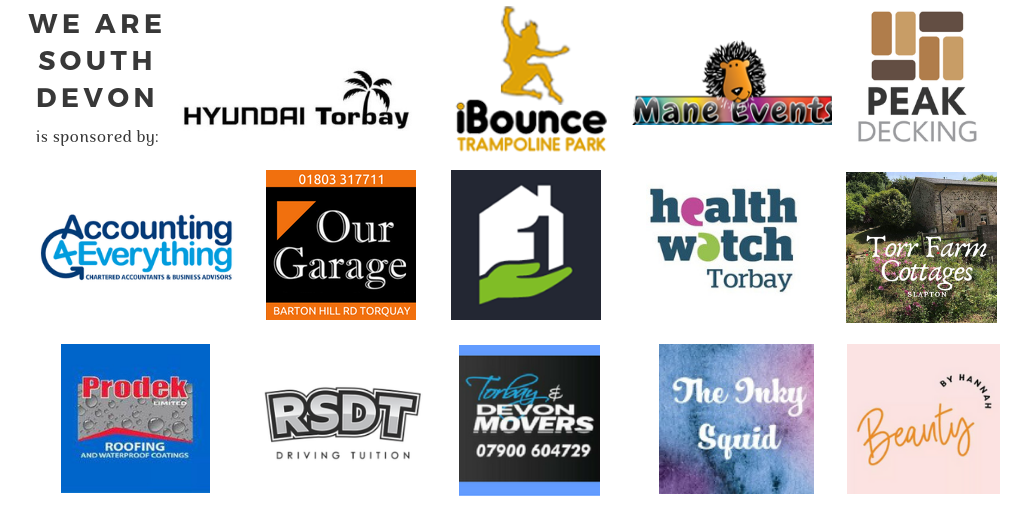 You can join us on our social media pages, follow us on Facebook or Twitter and keep up to date with whats going on in South Devon.
Got a news story, blog or press release that you'd like to share or want to advertise with us? Contact us