A man from Plymouth was found guilty of historic child abuse charges at Plymouth Crown Court on Friday (25th September)
Hinton Sheryn who is already serving time in Prison after being convicted in July this year for grooming and performing a sexual act in front of a boy. A further five victims came forward claiming they'd been abuse by Sheryn when they were children.
Sheryn was found guilty of 18 counts of indecent assault and gross indecency with children dating back to the 1970s and 80s; one of Sheryn's victims was as young as six at the time of the abuse.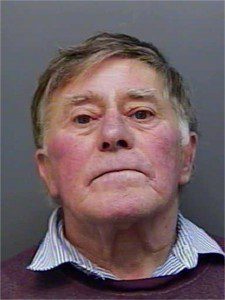 Detective Constable James Hanrahan said: "This is an excellent result for the victims of Hinton Sheryn, who were all children at the time that he subjected them to sexual abuse.
"It has taken some of his victims' decades to take the courageous step of reporting this man who is a habitual and opportunistic paedophile. This result is an example of how Devon and Cornwall Police will pursue any historic allegations of sexual abuse made by individuals."
Sheryn remains in prison. A date has yet to have been set for his sentencing and victim impact statements are being prepared which will be read to the judge before he passes sentence.
DC Hanrahan said: "It is difficult to describe the impact the abuse from Sheryn has had on his victims. They have had to live with the abuse for decades and will now have the opportunity to share their story of how their lives have been affected with the judge before he reaches his final sentencing.
"This case proves that times have changed and that victims suffering from this type of abuse will be supported by the police. We will take these allegations seriously and offenders will be pursued, apprehended, and brought to court to face justice – time is no barrier."