The family of a man who passed away following a collision on the A38 in the early hours of Wedsnesday, 16th September have paid tribute to him.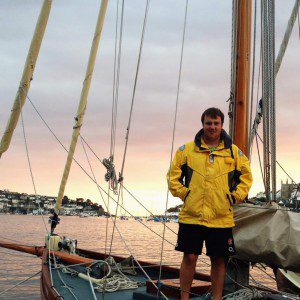 "The early hours of Wednesday 16th September we saw the tragic loss of the most generous, kind, intelligent and funny young man when he had a fatal accident on the A38 near Chudleigh. Tom was a very special person to many more than just his family. Over his very short 22 years he touched so many people – young and old. Tom was extremely happy and enjoyed the caring and nurturing environment of Sir Robert Geffery's Primary School at Landrake together with his older sister Lucy and younger brother Olly. He was much loved here and remembered for his wicked sense of humour, including the way he played the cymbals – with great verve and rhythm.
"Tom spent 5 years at Devonport High School for Boys but sadly, his soft hearted nature laid him open to bullying, which continued until he left after GCSEs. He began to find his feet as a person and academically at Bodmin College where he found some close friends and teachers, with whom he kept in close contact. At Plymouth University he studied Biomedical Sciences in which he achieved a 21 last year. As well as having a keen scientific mind, he was also a keen sailor and was contemplating either a career in the Pharmaceutical Industry or the Royal Navy. He was determined to shake off the early years of bullying and worked hard at his fitness with Cross Fit in Plymouth and cycling.
"All who knew him were so proud to see that he was the first of his siblings to graduate and then the first to get himself a job. He joined B&M in Liskeard in February 2015 as a temporary job, but loved it so much and saw so much potential in the job and felt so rewarded by working with his colleagues there, that he was determined to make a career in the retail sector. This made full use of his ability to work with people.
"Tom had innate charm"
Anyone who witnessed the collision is asked to call police on 101 or email 101@devonandcornwall.pnn.police.uk, quoting reference 13 of 16 September.