G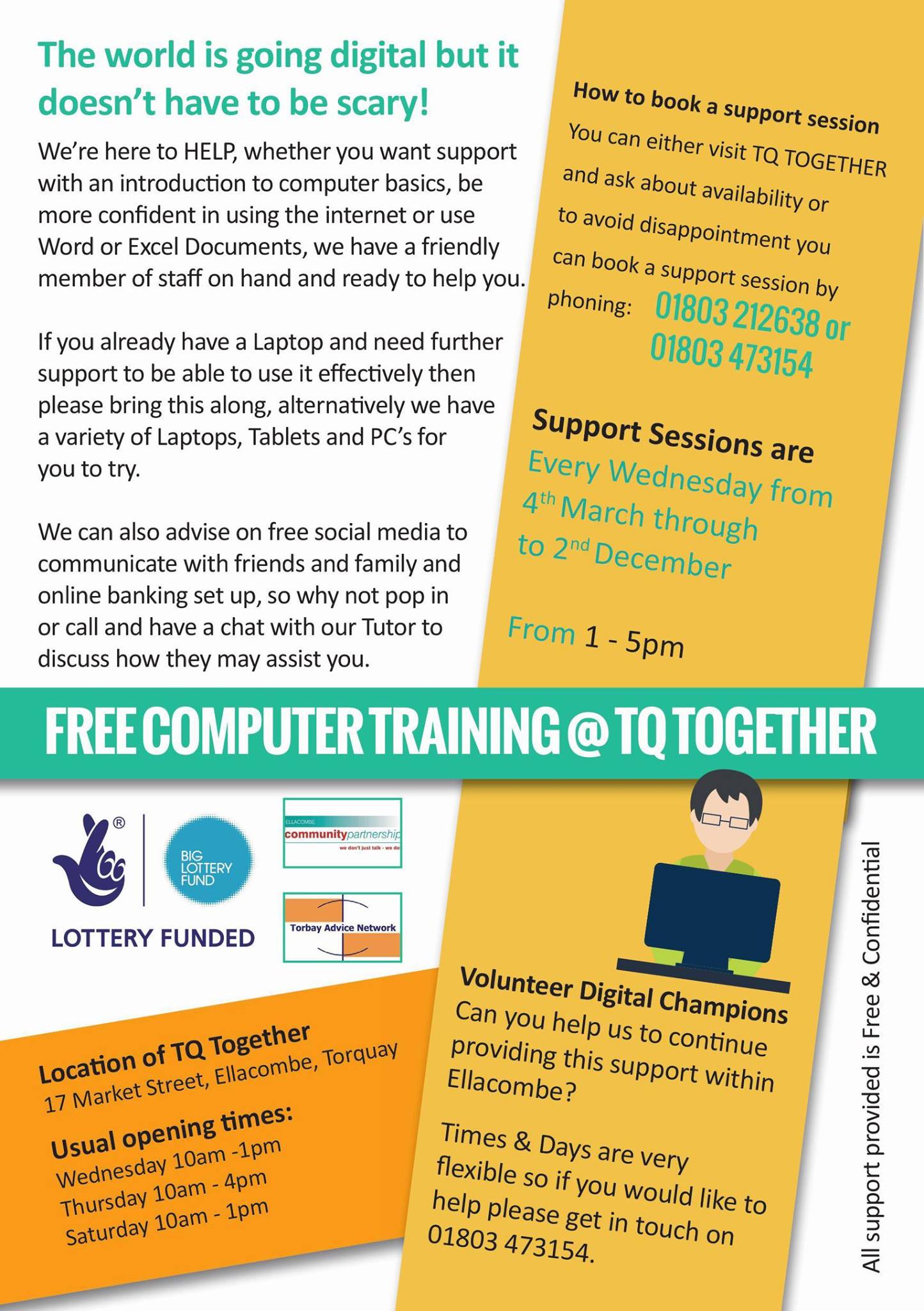 etting online for some can be a scary prospect. But the Ellacombe Community Partnership are taking away the fears and making getting online easy for all.
Whether you have dabbled online before, or a complete beginner, popping along to one of these free sessions will give you confidence and skills to achieve everyday online activities.
It might be that you want to know more about internet banking; or perhaps how to set up social media sites to communicate with friends and family.
Don't worry if you don't have your own laptop – you can use the ones at the centre.
Sessions are every Wednesday afternoon between 1pm-5pm – might be a good idea to ring and book as these are going to be very popular!