Celebrating Women and Girls in Science Day (11th February), Newton Abbot's pioneering technical college is inviting prospective students to meet an inspirational female role model at its next Open Evening.
Prospective students who have a flair for science, engineering, technology and the environment are invited to South Devon UTC's Open Evening on Thursday 7th February, 5pm-7pm. To celebrate the upcoming International Women and Girls in Science Day on 11th February, visitors will get the chance to meet Dr Claire Davies, a Research Fellow at the University of Exeter within the College of Engineering, Mathematics and Physical Sciences. A large amount of Claire's work involves travelling to California and Chile, and her most recent discovery of a misaligned disc forming around a new-born star has put into question how Solar Systems are formed.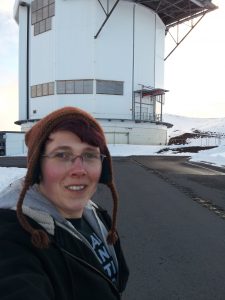 Claire will be discussing her latest astronomical research work, diving into her background and giving tips and advice on how to progress with a career in STEM. Her talk will also encourage girls to engage in wider support networks as Claire believes that surrounding yourself with people you can learn from and talk to is essential. Claire will be accompanied by South Devon UTC's Mental Health Ambassadors who will share how the college provides outstanding support for its students. Guests will have the chance to meet the new ambassadors as well as participating in a range of activities that promote physical and mental wellbeing.
Prospective sixth form and Year 10 students looking to start at the college in September 2019 will also have the opportunity to talk to current students, staff members and employer partners.
The pioneering College on Kingsteignton Road, with its state-of-the-art facilities, offers an innovative model of learning for students that provides professional academic and technical education aimed to 'develop a new generation of engineers, scientists and environmentalists'. Unlike many other colleges, South Devon UTC has a higher proportion of their students studying triple science compared to the national average.
The curriculum also includes all year-round work experience opportunities and employability skills development. This is a key focus for students at South Devon UTC which results in an extremely high success rate for students achieving their further destination placements in higher level apprenticeships with local employers, University or with the Armed Forces.
Last year, the college celebrated a set of impressive exam results. In summer 2018, 100% of post-16 Applied Science students gained distinction stars in all of their qualifications. Furthermore, 70% of Engineering students achieved at least one distinction star with over half of those achieving either two or three distinction stars, the highest grade in these qualifications.
Claire Plumb, Principal of South Devon UTC, said: "We are delighted to announce that Dr Claire Davies will be joining us at our next Open Evening on 7th February to mark International Women and Girls in Science Day. It's a great opportunity for people to see what goes on behind our doors and learn about the career opportunities related to STEM subjects. It's no secret that we are experiencing a shortage of STEM skills in the region, but our aim is to turn this around, giving young people the tools and the education needed to thrive in a STEM career once they leave South Devon UTC."
Claire continued: "Our Open Evening is a great opportunity to find out more about our innovative approach to learning. We are unique in that we can provide opportunities for our students to experience an employer-driven curriculum. We look forward to telling you more at our Open Evening so do come along on the 7th February."
South Devon UTC is currently recruiting students for the 2019/20 academic year. Young people with a flair for science, engineering, technology and the environment due to start Y10 or Y12 in September 2019 should contact the college as soon as possible for more information. The South Devon UTC Open Evening takes place on Thursday 7th February, between 5pm-7pm; register your interest to attend the event by calling 01626 240201 or visit https://southdevonutc.org/open-evenings/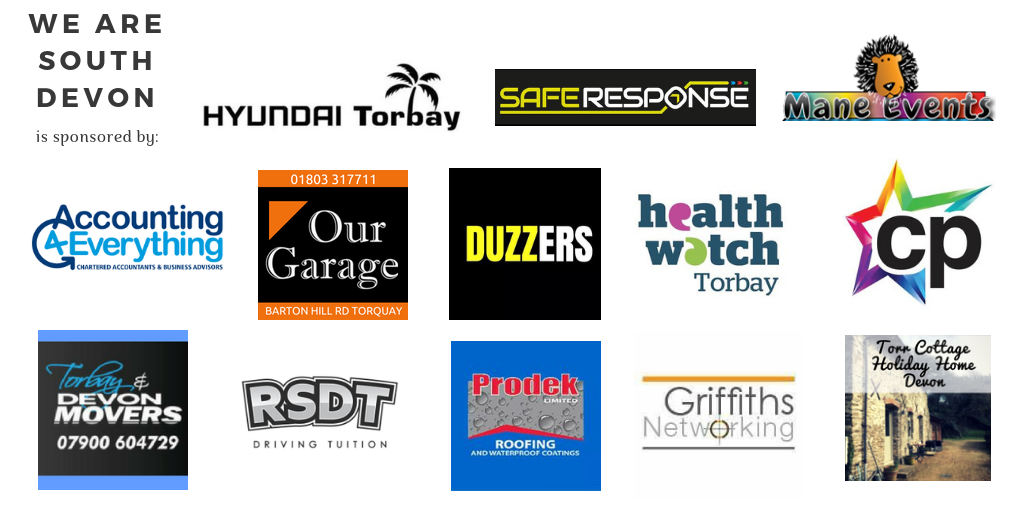 You can join us on our social media pages, follow us on Facebook or Twitter and keep up to date with whats going on in South Devon. Got a news story, blog or press release that you'd like to share or want to advertise with us? Contact us