Police in Kingsbridge have taken to social media to a appeal to the public to help identify a man that they wish to speak to.
Kingsbridge police posted to Facebook to ask for the publics help after an assault on a woman in Salcombe in the early hours of Sunday morning.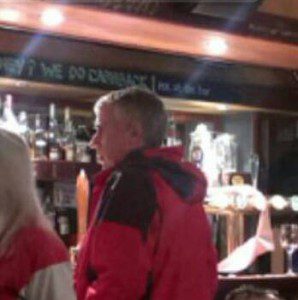 "In the early hours of Sunday morning, a female was assaulted in the Fortescue Inn in Salcombe. Police are appealing for witnesses and also the identify of the male shown in the photograph. If you witnessed this assault and haven't spoken to Police yet, or recognise the male in the photo, please call 101 quoting crime reference CR/002461/15. Thanks,"

Please contact the police with any information on 101 using the above reference.

To keep up to date with what's happening around South Devon,
join us on Facebook:
[do_widget "Facebook like box (jetpack)"]