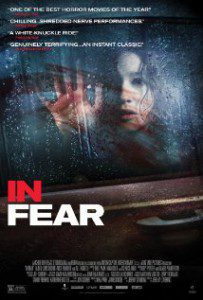 "I have to admit, it looked better on the website"
When the M5 comes to an end you have a choice. You can either carry on along the A38 and sensibly cut off to join the A380 to the fine town of Torquay, or you can make a terrible error and take the A30.
To illustrate how serious this decision can be is the 2013 British horror movie 'In Fear' which, though ostensibly set in Ireland, was filmed on Bodmin Moor.
In Fear is a psychological horror directed and written by Jeremy Lovering which premiered on 20 January 2013 at the Sundance Film Festival, starring Iain De Caestecker and Alice Engler as a young couple terrorised by an unknown assailant.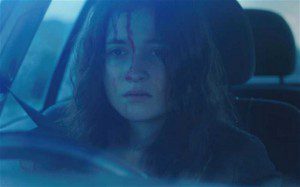 Here's the plot: After dating for just two weeks, Tom invites Lucy to join him and some friends at a festival. Before they go, Tom has arranged a romantic night at a posh hotel which he has booked online. The hotel, however, is located in the remote Irish countryside – or on Bodmin Moor as can be seen in the trailer. Before they set off, the couple stop at a pub and end up in a confrontation with the locals.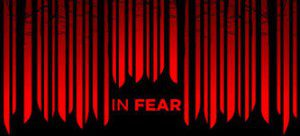 Attempting to reach the hotel they get hopelessly lost and drive around in circles, following signposts which send them back to where they started in a maze of narrow, unlit country lanes. Night is drawing in and it becomes gradually clear that someone is out in the darkness taunting them.
Critical reception was mostly positive: Rotten Tomatoes gave it an 86; The Hollywood Reporter said, "Lovering's camera setups turn an already tight car into an increasingly claustrophobic setting"; Empire commented it had "atmosphere and enough proper scares to deliver on the promise of its title", but that it was also "contrived and nothing new plot-wise".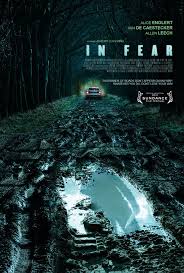 These kinds of movies have been called examples of urbanoia, where urban characters end up in rural horror settings and usually come off badly – as in Deliverance, Straw Dogs (another one set in Cornwall), The Texas Chain Saw Massacre, The Hills Have Eyes, Wolf Creek, Jeepers Creepers, Dead End, Wrong Turn, The Descent etc.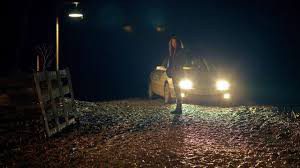 Here's the trailer: