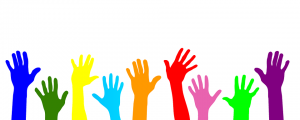 Local Spark: Torbay Community Supported Enterprise is an exciting inter-generational enterprise aimed at creating new businesses in Torbay. It combines fresh ideas from younger local entrepreneurs with the wealth of knowledge and experience of the some of the bay's older residents.
Chris Gunson, co-founder of Local Spark, says, "The Bay is full of enthusiastic, creative younger people who have little access to the advice and help they would need to get a business off the ground. At the other end of the spectrum, we have many retired people in the area who may have a bit of time on their hands, and who could offer guidance and coaching not only to help launch these young businesses, but also to make sure they survive and thrive. And as a result, everyone benefits – as new businesses create employment and bring money into the Bay."
The Local Spark website gives people the opportunity to register their interest as either an entrepreneur, business coach or facilitator. "We also need people who enjoy organising or facilitating events, as this is an important part of how Local Spark operates," continues Chris. "We are planning a series of innovative, instructive, enjoyable events such as business design Hack-a-thons, pop-up co-working spaces, workshops to address specific topics and Community of Friendly Dragons evenings where members of the community pledge to support new local businesses. So there are plenty of opportunities for both individuals and partner organisations to get involved."
Existing Torbay businesses can also engage with Local Spark as part of their Corporate Social Responsibility schemes, by offering anything from advice, to office space, to funding.
Local Spark's activity has been cleverly illustrated in the Enterprise Engine – an animation which clearly shows the three categories of entrepreneurs, coaches and facilitators, coming together to create an something new in the Bay.
To find out more, or to get involved, visit www.localsparktorbay.org.
Bob Jope  HEALTHWATCH TORBAY